100 Miles. 3 Countries. 4 Kids. 1 Mom. Hiking the Tour du Mont Blanc
In 2018, I hiked the Tour du Mont Blanc ('TMB') with my four children in tow. They were 15, 13, 10, and 8 years old. You can read more about the experience here.
Since you clicked on this post, you probably have some interest in the legendary Tour du Mont Blanc route that passes through France, Italy, and Switzerland–and you probably have questions, maybe even lots of questions.  Before, during, and after the hike, I've been asked, overheard, or read many questions and replies about the TMB, particularly related to hiking with children or solo travel.
I've compiled a bunch of these questions below. I've also put together some responses.  In reading the responses, keep in mind, I'm not a Tour du Mont Blanc expert, not by a long shot. I'm not a guide. I'm simply a parent who hiked the 100 mile route solo with my children.
Your Tour du Mont Blanc Experience will be Uniquely Yours.
No TMB experience is the same. Not everyone has the same attitude, personality, hiking or outdoors experience, or determination. The weather might be perfect during the Tour for one hiker, but rainy and stormy for another. A favorite gite for one hiker, might be the absolute worst gite for another. A perfectly fit hiker might have absolutely no issues or get a huge blister for the first time ever. An inexperienced hiker who has never before peed in nature might discover that peeing outside is totally nerve wracking or the most exhilarating and liberating experience ever. Weather could force plan changes. A minor injury could require an extra stay at a gite or transportation to the next route stage.  The point here is these answers are simply one view, one perspective. 
Enjoy and please drop a comment if you plan to hike the route or if you already have hiked the TMB. I'd love to hear all about it.

Tour du Mont Blanc Questions and Answers for Parents, Families, and Solo Travelers:
Q: Can children hike the TMB?
A:  Yes. Although we did not see many children on the route, it is possible to hike the TMB with children. The children/families we happened to see on the route were either only doing part of the route and/or making a long day out of a stage, or were older children (teenagers).  I hiked the TMB in 2018 with my children who were 15, 13, 10, and 8 years old. If you stick to the traditional route, avoid ladder sections, and/or consider using alternate transportation during any sections when little legs are too tired, the route is likely manageable for children, particularly for those who have hiking experience. My kids had some good hiking or trail running experience before attempting the TMB. One previous hiking experience was the Camino de Santiago.  
Q: How old is too young to hike the TMB? 
A: I once saw a post online where a woman expressed interest in hiking the entire route with her very young child, with plans for the child to walk the route on his own feet. While I would never want to tell another parent what to do, my knee-jerk reaction was nooooo, don't do it yet, wait a couple of years! I've also heard stories of couples hiking the route with a young child in a backpack or in a front carrier. I think if you plan to hike with a child in a carrier, that's one thing. But if the plan is for a very young child to walk on his/her own feet, and is not going to be in a backpack all day or part of the day, then a child probably needs to be old enough to walk/hike independently for hours at a time and be capable of listening extremely well to your instructions.
I vividly recall yelling to my 8 year old to 'stay to the right' or 'stay to the inside' or 'hold onto the chain and go slow' on several unforgivable sections. While he has a good bit of experience hiking and trail running experience, and is generally a great listener, there were still sections that made me nervous and hold my breath until we had safely passed. Accordingly, it's helpful if a child is old enough to have some appreciation of the presented risks/dangers, and is able and willing to listen to safety instructions.
Q: Is it safe for a someone to hike the Tour du Mont Blanc alone?
A:  I felt very safe hiking the TMB alone with my children. I also saw a number of hikers solo hiking the route, including women of all ages. Like any adventure or place, it's always important to be mindful of your surroundings and be aware of who is around you, however, the TMB was one of the most laid back and comfortable experiences I've ever had. I think the only time I felt nervous was crossing through a field of bulls with gigantic horns!
Q: Is it safe to sleep in a dormitory in a gite along the way:
A: Sometimes the kids and I had private dorm rooms and sometimes we shared dormitories. We didn't have any issues, and I felt very safe. Dormitory sleeping is definitely an interesting experience, particularly if you are used to staying overnight in places where you have your own private hotel room. Gites, dormitories, and communal living are definitely a memorable part of the TMB experience! If you're nervous about sleeping arrangements, ask if there are family rooms, private rooms, or women only dorm rooms.  
Q: Do you need a tour guide?
A: The TMB is incredible well marked. We did not use a tour guide, nor do I think it's necessary. Get your hands on a good guide book. We used Kev Reynold's Tour du Mont Blanc book as a rough guide, but I only looked at it a couple of times on the trail. We also picked up a map at the Tourist Office in Les Houches. You can also get a map of the route at Carrefour in the Center of Les Houches. We did meet an awesome tour guide on the route, Em Linford, who was guiding a fun group from Asia. So, if you're really wanting a guide or have a group, know there are guides who lead the TMB route. 
Q: Can you make your own reservations for gites, auberges, hostels, hotels easily online?
A:  I made all of my reservations for the five of us, by myself online a few months before our planned August adventure. I did not use a company to arrange my stays. You can most definitely make your own reservations.
I suggest looking online or at Kev Reynold's The Tour of Mont Blanc book for suggested route itineraries so you can figure out where you might like to stay. Keep in mind, Reynold's book offers only a handful of accommodation suggestions for each stage. There are often many other options, so you may have to do additional online research to find a place if it is full. However, I recommend this book! It is the only book I used for hike planning. 
You may have to email a gite for a reservation. Don't worry, they will very likely get back to you. Some of the gites are seasonal and may not check mail everyday.  You can use this Mont Blanc Website and the map on the site to find gites and make reservations.  Keep in mind, many gites will ask for deposits or prepayment. Others you will need to plan ahead and bring cash.
Q: Is there a bus from Geneva Airport to the popular and traditional TMB starting point in Chamonix or Les Houches? 
A: Yes! We took Alpybus. You can find the kiosk in Geneva airport when you come out of customs, across from the row of ATM machines. It was cheap and easy. It was also so relaxing after a long flight! I made reservations online in advance. 
Q: Do I need to carry cash?
A: You do need to carry cash, a fair bit of it if you are traveling with children (and see the question above about safety if you are concerned about carrying cash on the route). This is because some gites only accept cash. Stock up on cash in Les Contamines (last ATM before Courmayeur).
Q: Do gites offer discounts for lodging/food for children?
A: Some do, such as CAF in Les Contamines. Don't forget to ask when you make reservations or arrive at the gite!
Q: Do people run or race the TMB?
A:  Yes! The Ultra Trail du Mont Blanc (UTMB) takes place each year in late August and some of the world's best ultrarunners race the route that you will hike—but instead of taking days to do it, they only have 48 hours to finish!  You may also pass runners on the route while you are hiking who are training for running races or just generally running for fun–they may take a few days or more to run it, but will still likely finish the route faster than a typical hiker.
Q: How many days does it take to hike the TMB?
A:  This varies. There are many considerations and factors that go into the duration of the trip, including whether a hiker skips a stage(s) and takes transportation to the next stage. Ten to Eleven days is a popular timetable for finishing the route at a comfortable pace. Although as noted above, some people race the route in a day or more, and others take two or more weeks to complete the route, depending on their stays, plans, and fitness along the way.

Q: Do I need hiking boots to hike the TMB?
A: The kids and I wore waterproof hiking boots. Could we have worn lightweight trail running sneakers or approach shoes? I think, yes.  However, we had pretty decent weather. Should you get stuck in a lot of rain, waterproof boots could definitely come in handy. Some sections of the route can get super slick. In any case, you'll want shoes that have good traction.
Q: What is the best time to hike the TMB?
A: We went in August. Even in August we still crossed a big snow field. July through September is the popular time to hike the route. June is probably still too early for most hikers, unless you have experience and gear for snow/ice.
Q: Do you have to carry your own backpack?
A: We did. We carried only the essentials and loved minimalist backpack living while on the tour. It's important to get a backpack for your child or frame (particularly if you are a smaller person) that fits right, so you are comfortable. I've heard that there are services that will carry your luggage ahead for you. However, realistically, if you pack appropriately and wisely, you will likely need everything you've packed each day, just in case and won't really have extra luggage to have carried ahead.  
Q: Can I leave my extra luggage or suitcases at the start of the tour?
A:  Yes. We did. We paid a luggage storage fee to leave our big bags at the first gite we stayed at. Gite Fagot in Les Houches. By the way, we really enjoyed our first night on the tour there and the food was awesome.
Q:  What will picky eaters eat at gites?
A:  My picky eater turned into a great eater on the TMB.  I credit the TMB and the huge variety of meals at the gites with converting my picky eater into a kid who enjoys food. After a long day of hiking, chances are, your child will eat…even if they say they won't. At the very least, there is likely to be bread or a basket of croissants.   I think by day two, it's a sure bet they will be willing to try anything in front of them.  Just in case, I brought lots of high calorie, protein/energy snacks–and bringing lots of snacks and fun snacks (like Gummy Smurfs) is a great way to perk up tired kids on the trail.
Q: Where can I park my car or rental car?
I've heard that there is a free parking lot in Les Houches where you can leave your vehicle while you hike the tour. You may want to contact the Tourist Office or inquire at your first night's hotel/gite.    
Q: Should you stay in the moment or instagram your adventure?
A:  I tried a bit of both. I posted a few pics on instagram @wanderschooling, but I also took a lot of photos that I didn't share with the world. I made sure I wasn't tethered to my phone during this experience–and I especially valued the places where there was no Internet, such as at Bonhomme, and got to disconnect.
Q: Is there a place to do laundry on the route?
A:  Yes. We spent an afternoon in Courmayeur doing laundry at the little laundromat in town. It was quite pricey, but so nice to have fresh clothes. We also brought some awesome mini Tide Sport Sink packs along and washed clothes from time to time in gite/hostel sinks. Many gites have hanging racks or drying rooms.
Q: Will I meet people on the TMB?
A: Yes! Yes! Yes! When the kids and I hiked the Tour du Mont Blanc, we met so many incredible people from all around the world. We still keep in touch with many of these people and hope to see them again in our travels!
Q: Do I need to speak French or Italian?
A: You should be able to get by just fine if English is your native language. I am not sure about other languages. However, as a respectful courtesy (and for good, educational fun), it is probably a good idea and useful to brush up on some key phrases and try to speak the language. Even 'Bonjour' (hello) or 'Merci' (thank you) goes a long way toward positive interactions along the route. You won't need to read French or Italian to figure out where the trail goes. It is well marked, usually TMB or green/black or yellow/black 'TMB' markers.
Have you walked the TMB or plan to with children, as a family, or as a solo traveler? If so, please leave a comment below. I'd love to hear about your adventure!
ADDITIONAL READING >>> SIM CARDS, BUS TRANSPORT & OTHER TOUR DU MONT BLANC QUESTIONS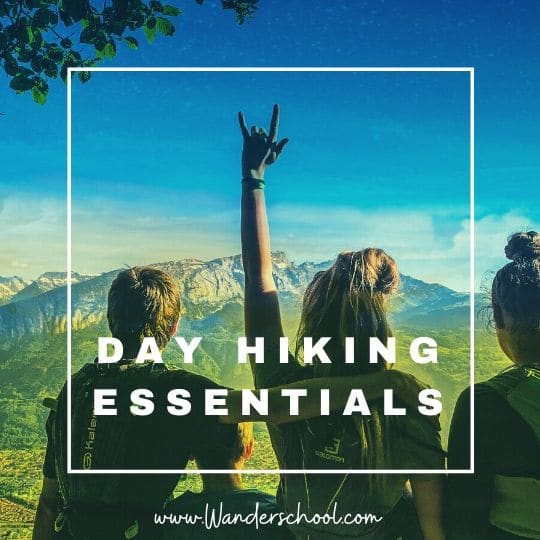 *This post may contain affiliate links. Bear in mind that I may earn a commission when you make a purchase through these links, at no added cost to you. You are under no obligation to make a purchase. It is through these commissions that I am able to write this blog. Thank you for your readership. 🙂