Dreaming of hiking the Tour du Mont Blanc?
As a follow up to my previous Tour du Mont Blanc (TMB) 21 Frequently Asked Questions and Hiking the TMB with Children posts, here's another quick Frequently Asked Q&A reference for you to bookmark.
Questions and Answers to Help Plan The Tour du Mont Blanc Hiking Adventure
Keep in mind, these Tour du Mont Blanc Questions and Answers are only a reflection of my own personal experience hiking the TMB solo with my four children. Since originally hiking the full TMB, I've section hiked or day hiked many parts of the Tour du Mont Blanc, and I now spend many of my days exploring the French Alps.
However, these are questions that are often asked by aspiring trekkers and hikers of the TMB. And the answers should give you a good starting point for additional trip planning and route planning research.
After you read through the Q&A here, you may also want to check out some of my other Tour du Mont Blanc posts:
Affiliate Links Disclosure: My posts sometimes contain affiliate links, which mean that if you click on them and make a purchase or sign up for an offering, I may earn a commission, at no added cost to you. I received no compensation for writing this post, and it reflects my own experiences, research, and opinions. You can read my my privacy policy here. Thank you so very much for reading my blog!
Hiking the Tour du Mont Blanc Frequently Asked Questions
Q: Where do I get a SIM Card that will work in France, Italy & Switzerland?
A: I purchased the Orange Holiday SIM Card online on Amazon before I left the US. Conveniently, you can top it up online. In France, you can also buy this card at an Orange store (there isn't one in Chamonix, at least at the time of this writing). However, you can find SIM cards at a Tabac shop in Chamonix. I found one for my teenager at the Tabac near the Aiguille du midi lift (near Bluebird Cafe).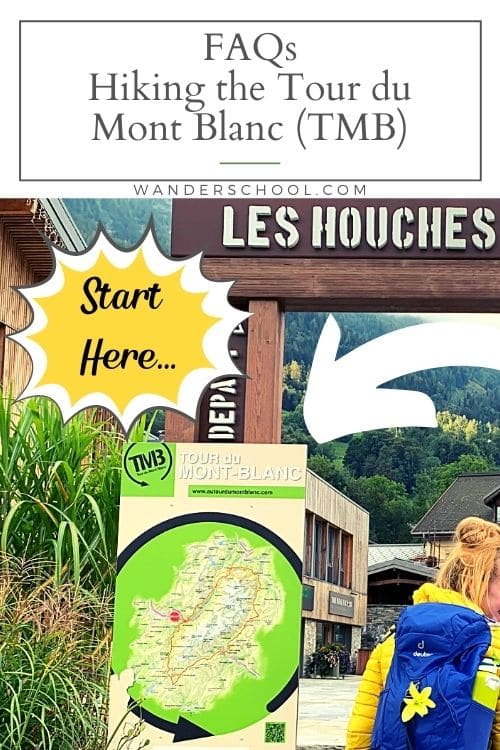 Q: How do you find out the weather each day while on the Tour?
A: You'll want to get up the up-to-date local Mont Blanc/Chamonix forecast. You may see the forecast posted daily for hikers at gites/refuges/refugios. You can also checkout out Chamonix-Meteo. Whatever you do, know what to expect in terms of weather each day before you set out, but also be prepared for anything, including to seek alternate transportation during a section (e.g., bus) or to get to a lower trail when prudent.
Q. Is there a bus to get to the traditional start of the Tour (Les Houches) or Chamonix?
A: Yes, there are buses. We had a positive experience with Alpy Bus. We prebooked seats online and went right to the Alpy Bus kiosk/desk at Geneva Airport upon arrival. After only waiting a few minutes, we were escorted to the bus (big van) and we were off to Les Houches. Some trekkers also take Flixbus from Geneva airport to Chamonix.
Q. Can you bring trekking/hiking poles as carry on luggage on the plane?
A: My recent travel experience is that airlines are cracking down on allowing poles as carry on luggage. Check with your airline, but don't be surprised if they refuse to let them on with you, unless they are for medical reasons (and you may need to show some sort of doctor's note to prove this). You can find inexpensive poles at sport stores in Chamonix, such as at Decathlon, so if your choice is paying for an expensive checked bag or buying poles upon arrival, you might actually save cash doing the latter.
Q. What Guide Book Should I Use?
A. A Popular Guide book is The Tour of Mont Blanc. As I explained in 21 Frequently Asked Questions About the TMB, I used this book. I have also gifted this book to others interested in the TMB adventure.
Hope this helps answers some of your Tour du Mont Blanc questions. Happy TMB!
Julie
Follow Julie on Social Media! 😉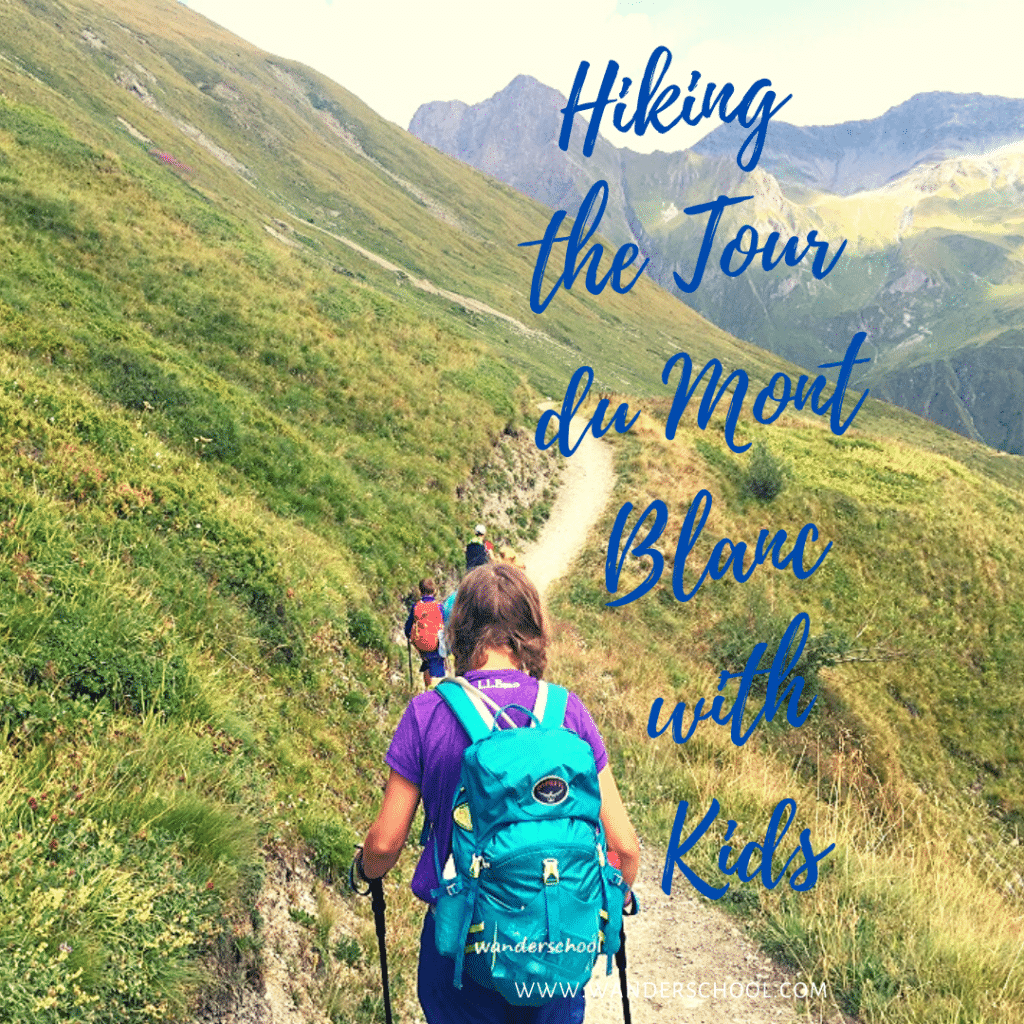 Follow Julie on Social Media! 😉