Books for Parents Interested in Homeschooling, Unschooling, or Worldschooling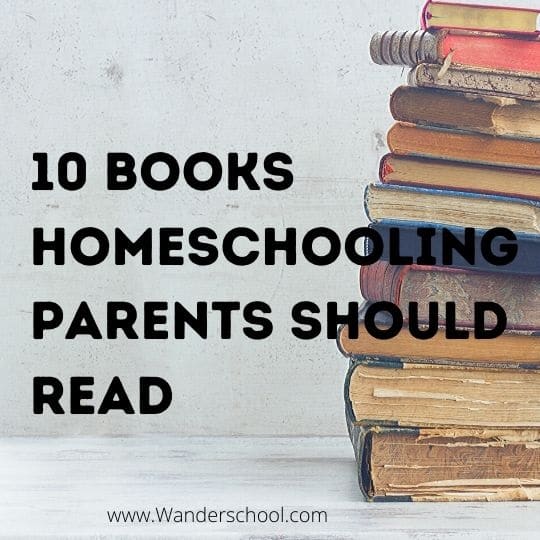 If you're curious about homeschooling, unschooling, roadschooling, worldschooling, or schooling off the beaten path, these are 10 Homeschooling Books That Anyone Who Has Ever Thought About Homeschooling Should Read.
Everything You Need to Know About Homeschooling
Imagine if there was a homeschooling reading list that could teach you all of the homeschooling secrets out there. Just like that, the homeschooling experience would be a piece of cake.
Of course, there aren't any secret lists or magical homeschooling elixirs, other than maybe these 5 Secrets to Raising a Teenager Who Isn't a Brat ('cause I swear, these really are the secrets), that guarantee that homeschooling will be a breeze.
But there are some incredible books that can guide you most every step of the way on your journey, from making the big decision to homeschool, to changing your homeschooling approach, to adopting a travel/schooling lifestyle, to sending your homeschooler off to college.
This list includes some of my favorites. My bookshelves are flooded in homeschool books, curricula, workbooks, books, craft books, and guides. Books are WAY better than candy. And somehow you can never have enough.
If paper books aren't your thing or you prefer listener mode to page flipping, grab homeschooling titles (and a free trial) on Amazon's Audible.
*Affiliate Links Disclaimer: Hello and Welcome to My Blog. So you know, when you make purchase books through links on my pages, I may earn small commission on the sales. It is through these sales that I am able to host, produce content, and support this blog. All product opinions are my own. I only recommend products that I am familiar with, have researched, or have reason to believe are in the genuine interest of my readers. Thank you so much for supporting my blog, and most importantly, supporting homeschooling.
10 Awesome Books for Anyone Thinking About, Already Homeschooling, or Looking to Adopt a Flexible Travel/School Lifestyle
1. Dumbing Us Down. Dumbing Us Down by John Taylor Gatto is a classic. It's a must read! It's a keeper! It is a game changer! This book was a reading suggestion someone gave me early on in the homeschooling adventure. I was having a hard time figuring out why homeschooling was cracked up to be so awesome. At first it seemed like hard work. It was only when I read this book that I saw the error in my ways: I was trying too hard to replicate 'school at home'–something that wasn't my style and an approach that felt wrong. Dumbing Us Down put me on the right track immediately and I quickly discovered what's to absolutely love about homeschooling!
2. Radical Unschooling: A Revolution Has Begun. By Dayna Martin. I was lucky enough to meet Dayna, author of Radical Unschooling and a vocal advocate of radical unschooling, in a small bookstore in Vermont many years ago. Her children were young then.
My intention was to attend Dayna's book event for "informative" purposes. I entered the bookstore firmly telling myself that I would never unschool my kids. I just wasn't that kind of parent. Little did I expect, when I left the bookstore that night, I was totally blown away by Dayna and her family. I identified with so many of the points she made. I then made a startling discovery: I had already fallen onto the unschooling path, well before I even stepped foot into the bookstore or picked up a copy of Radical Unschooling.
Dayna's talk and book helped me admit (as if it was a dirty secret) that my belief in supporting my children's interest-led learning was indeed somewhat radical, but totally rad. Just now I had a name for it. If you're looking for a way to peacefully homeschool, support your children, forge strong relationships with them, and get blown away by their self-led potential, start your journey with this book, Radical Unschooling.
3. Becoming Barenaked. By Jenn Barenaked. If you're looking to get started with a freedom lifestyle, with homeschooling, or to create a more flexible lifestyle, this book written in a journal style is a fun place to start your adventure. This is the real-life story of a family who sold everything to travel and school their children on the road.
4. Homegrown: Adventures in Parenting off the Beaten Path, Unschooling and Reconnecting with the Natural World. By Ben Hewitt. If you imagine a life of free range parenting and unschooling, you'll want to grab a copy of Hewitt's book. Hewitt wrote a great piece in Outside Magazine about unschooling (We Don't Need No Education (Outside Magazine, August 12, 2014). This book is sure to inspire you and fuel you toward believing that putting trust in your children through unschooling can unlock a really special childhood, lifestyle, and passion for life-long learning.
5. The World is Our Classroom. By Cindy Ross. This book is a must for anyone interested in exploring the natural world with their child and making the world the ultimate classroom. Ross extensively traveled with her children, including major treks, and writes a fascinating book, complete with photos, to show how the world beyond traditional classroom walls is indeed the most compelling classroom and that children are capable of so much more when give space and opportunity.
7. Unschooled: Raising Curious, Well Educated Children Outside the Conventional Classroom. By Kerry McDonald. If you're looking for an alternative way to educate your kids, seeking courage to try unschooling, or simply looking for validation of your theory that compulsory education might not be the best model of education, then this is a read worthy of a place on your bookshelf.
8. The Ultimate Book of Homeschooling Ideas. By Linda Dobson. I get it, you are really intrigued by homeschooling but have no idea where to start getting ideas. I was there once. This book offered help and helped me see that everything is a learning opportunity or can be made into one! This book contains 500+ creative and fun learning activities that any parent can do.
9. A Well-Trained Mind: A Guide to Classical Education. By Susan Wise Bauer. This is the holy grail of classical education and the ultimate reference for anyone seeking a rich, traditional educational homeschooling experience. I think this book is amazing. I started off on my homechooling voyage using resources in this book. While I found the approach too much for my personality and the way I wanted to homeschool my kids, I have integrated resources and topics into my children's lives over the years. If you want to homeschool, but have a resistant partner who doubts the educational offerings of homeschooling, get this. It's really a mind-blowing resource.
10. The Call of the Wild and Free: Reclaiming Wonder in Your Child's Education. By Ainsley Arment. A book that may help even the most Type A parent see the wonder and magic of a wild and free education.
Interested in Worldschooling? Don't miss these reads.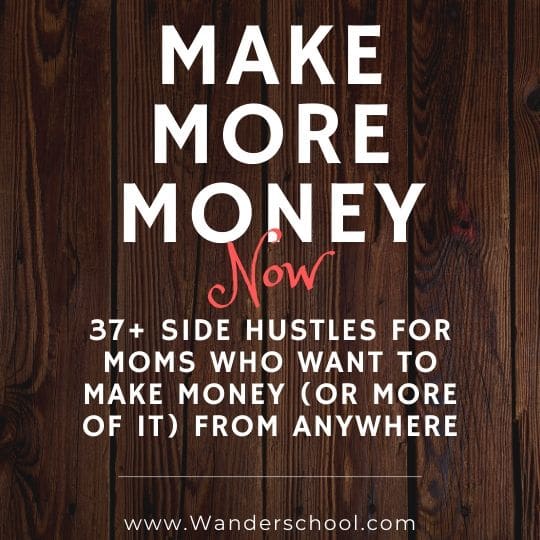 Have a favorite homeschooling, unschooling, roadschooling, or worldschooling book? Drop a mention in the comments below.