Minimalist T-Shirts For Digital Nomads, Solo Travelers, RV Life or Van Life
Whether you are looking for a perfect gift for a digital nomad, remote worker, or solo traveler, or want to sell it all and travel yourself, check out these t-shirts!
Seriously, if minimalism is your thing, these t-shirts will rock your world. They rock mine!
These t-shirts make for the perfect staple or "capsule" clothing piece for any traveler's wardrobe.
What's to Love About These Perfect Minimalist T-Shirts For Digital Nomads and Travelers:
Designed and Made in France. Awesome quality, bio (organic) cotton.
Easy to pack in your suitcase.
Easy to pair with jeans.
Looks fab with a zip hoodie, jacket (think jean, flannel, or vegan or real leather)!
When you buy from this seller, you're buying from a woman owned biz 😉
Perfect gifts for anyone who loves to travel, graduation, or birthday
My Favorite Minimalist T-Shirts for Digital Nomads, Anyone Who Loves to Travel, World Schooling, Roadschooling, or Wants to Live the Camper Vanlife or RV Life
1. The Perfect Digital Nomad T-Shirt
A super cute shirt for digital nomad living–perfect for anyone who dreams about becoming a digital nomad, too!
2. The Perfect T-Shirt for Anyone Who LOVES to Travel
OMG!!! LOVE. LOVE. OMG, LOVE. This shirt is really beautiful and classy. Perhaps my favorite tee ever.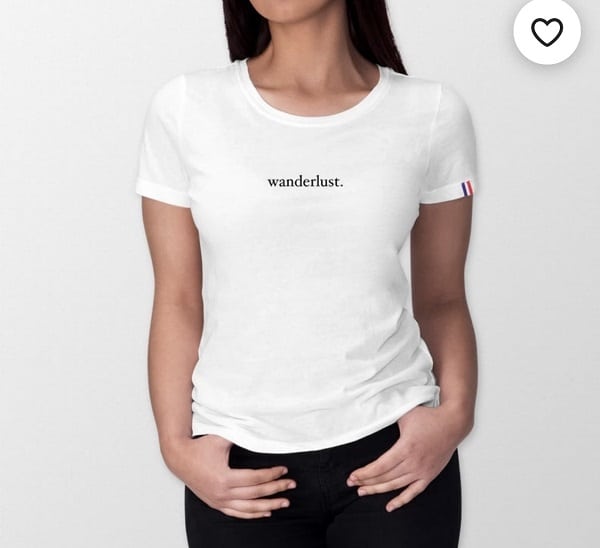 3. The T-Shirt For Anyone Who DREAMS About Selling It All to Travel This Amazing World
YES! Sell it all and live the travel life!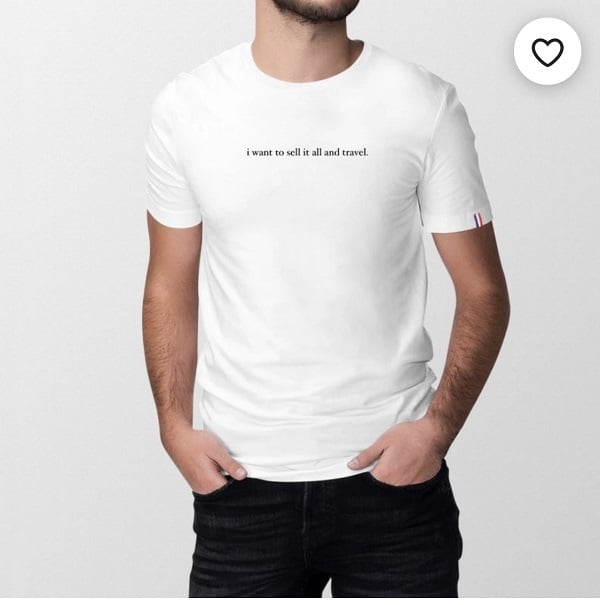 GET THE I WANT TO SELL IT ALL AND TRAVEL SHIRT
Follow Julie on Social Media! 😉
Related Posts You May LOVE
How to Become a Digital Nomad with Little Experience or Skills
17+ Awesome Travel Gifts for Teens and Tweens
10+ Ways You Can Live For Free or Nearly Free in Your RV or Camper Van