Places You Must Visit in the USA Before the Kids Grow Up
Get ready to bookmark, save, share, or pin this list of places you must visit with kids before they grow up!
Long Days, But Short Years
Time Flies.
You know that. I know that.
18 years passes too fast. So, you've got to stop and enjoy the years while you still have them.
Affiliate Links Disclosure: My posts sometimes contain affiliate links, which mean that if you click on them and make a purchase or sign up for an offering, I may earn a commission, at no added cost to you. I received no compensation for writing this post, and it reflects my own experiences, research, and opinions. You can read my my privacy policy here. Thank you so very much for reading my blog!
Roadtrips and Travel Life
Roadtrips are one of my favorite ways to spend time with my children. If you follow this blog, you already know that my children have grown up traveling, roadschooling (and worldschooling) and seeing the world.
All four of my children have visited all 50 USA States. A few years back, we embarked on an epic and whirlwhind 50 States Tour by 31 foot motorhome. One Mom + 4 Children.
What are the Must See Places Before Your Kids Grow Up — or For That Matter, Before You Die?
Over the years, I've frequently been asked, what are the must see places in the USA? Or, what were your children's favorite places to visit?
Another version: where should I bring my kids if I don't have a lot of time or resources?
The question has come up enough that I realized it might be helpful to share some of my children's (and mine!) favorite U.S. destinations, attractions, places to see, or things to do.
Planning Your Adventure, RV Travel, Roadtrips, Full-Time RV Lifestyle, Roadschool or Family Vacation
It's my hope that this list will help inspire your travel or roadschool adventure planning.
Be sure to also check out my 50 States Pinterest Board and related roadtrip boards for other fantastic ideas and places to see.
20 Places in the USA to Visit Before Your Kids Grow Up
Don't miss visiting these places with your children before they turn 18 and fly the nest!
1. Arches National Park
An absolutely beautiful national park, and one your children will well remember forever.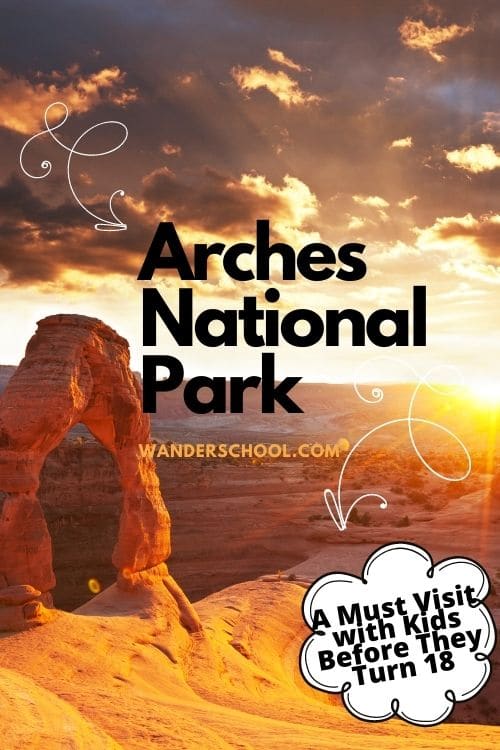 2. New York City
One of our ultimate favs. We've spent a lot of time living, exploring, and unschooling in New York City over the years. There are too many places to visit, see, and do to list, but getting to New York City with your kids is a must. Don't miss Ice Skating in Rockefeller Square or Bryant Park, visiting Times Square, seeing the Statute of Liberty, visiting the Freedom Tower (One World Trade Center), strolling along the Hudson, and playing in Central Park.
3. Vermont in the Fall
The colors, the landscape, the fresh autumn air. Don't miss Vermont in the Fall. When you're there, visit Burlington's Church Street, take the Ben & Jerry's Factory tour, learn how cider is made at Cold Hollow Cider, hike Camel's hump, or ride mountain bikes along the Kingdom Trail Network or on the LV rail trail in Vermont's Northeast Kingdom.
4. Redwood National Forest – Redwood Tree
Big trees. Incredible. Worth it! If you can reserve in advance a camping area within the forest, do it! Your kids will remember it!
5. Cadillac Ranch, Texas
Bring some spray paint and go wild tagging upright Cadillacs. Nope, you won't get in trouble for it. Spray painting is expected. Just don't litter with your left over spray paint cans–pack 'em out.
6. Joshua Tree
Desert hiking. Breathtaking landscape. O. M. Gotta Go Back.
7. Cumberland Island
One of the rare protected areas where you can find and see wild horses and horseshoe crabs up close along the beautiful stretch of beach.
8. Oregon Sand Dunes
Rent sandboards and have a blast playing in the huge sand dunes on the gorgeous Oregon coast.
9. Women's Rights National Park
Located in Seneca, New York, this powerful, historical park is definitely worth a visit. I highly encourage homeschoolers to visit–incredibly educational.
10. Clearwater Beach, Florida
Lovely sand. Probably one of our favorite East Coast beaches.
11. Washington, D.C. – National Monument and Parks
There is a lot to see in Washington, D.C. Visit the National Monuments and Parks, and if the weather is right bring a kite to fly on the National Mall.
12. Four Corners
A cool bucket list check off. Stand in four states at once. The kids will think of it every time they look at a map of the USA.
13. Alaskan Northern Lights
If you're lucky enough to time your travel right, don't miss a chance to check out the Northern Lights in Alaska. Typically, the season is September to April.
14. Iditarod Sled Dog Race
This iconic, annual winter event starting in Anchorage, Alaska is a don't miss if you can get to Alaska in March. Spectators can get an up-close view as the dog teams sled through town before the official race starting line.
15. Grand Canyon
This jaw-dropping National park is a must see before the kids turn 18. Explore, hike, visit. You'll be in awe.
16. Catch a Christmas Parade in Hawaii
A Christmas parade in Hawaii is definitely a cool sight, especially if you come from the snowy North!
17. French Quarter, New Orleans, Louisiana
The historic heart of the city is worth a place on the ol' travel bucket list.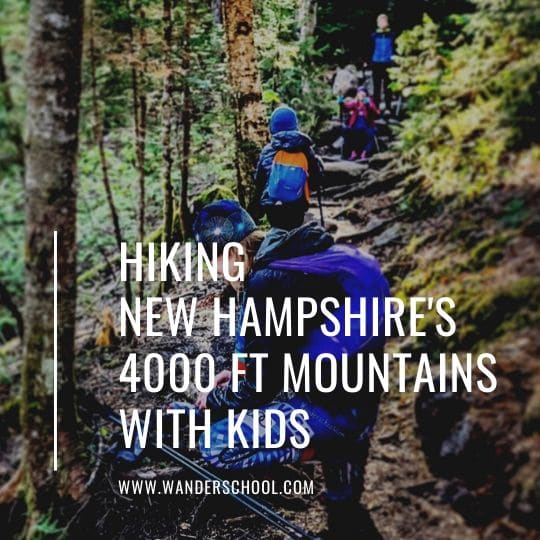 18. Go for a Hike in New Hampshire's White Mountains
Hike one of NH's 4000 foot mountains (they range in difficulty, but make sure you're prepared if you go and check the weather). Or drive your car up the Mt. Washington Toll Road.
19. Laura Ingalls Wilder Museum
If you or your kids are Larua Ingalls Wilder fans, have interest in pioneer days, or homesteading, add this Missouri stop to your travel plans.
20. Pennsylvania Dutch Country
A visit to Amish Country makes for a memorable and educational must visit with kids. Visit Pennsylvania Dutch attractions, and maybe even wrap up the trip with a visit to Hershey Park (Hershey's Chocolate World) in Hershey, PA.
21. Acadia National Park
A visit to Acadia National Park in Maine should definitely make the family travel bucket list. Hike. Camp. Adventure. Or splurge on a great AirBnB. Stay on a bit longer in Maine and make a trip to Portland or to the picturesque little town of Freeport.
Other Must See Places
I love the Best Selling "1000 Places You Must See Before You Die" series books, and I highly recommend that you check out the US/Canada version: 1000 Places You Must See in the United States and Canada Before You Die.
Follow Julie on Social Media! 😉
Share the Love! Pin this Post!
If you love these ideas for your bucket list, please consider sharing with your friends, tweeting, or pinning this post! Of course, I would love to hear your thoughts and other USA must visit recommendations. Drop a comment below!