50 States, RV, Mom, Kids, Here We Come! And, Yes We Did!
In 2015, I took off on a 50 States Adventure. 1 RV. 1 Mom + 4 Kids.
In a 31 Foot RV.
I drove the RV to all 48 States. We flew to Hawaii and then celebrated the end of our 50 States Epic Roadtrip Adventure in Alaska.
We spent 6 months on the ultimate USA roadtrip via RV, exploring, hiking, trail running, racing, boondocking, eating awesome food, and meeting cool people. We then spent another 3 weeks in Hawaii and Alaska, bringing the grand total trip adventure to right around (maybe a few days shy of) 7 months.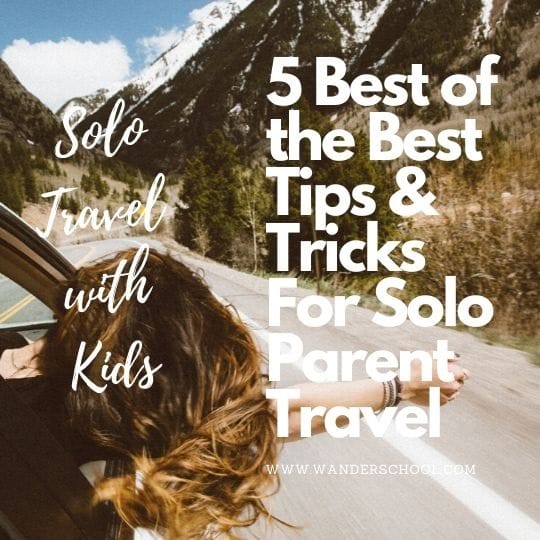 This is How the 50 States Adventure Went Down
Mom in the driver's seat. My tween as co-pilot and expert navigator. My 3 others as entertainment crew.
My husband flew to meet us around the country on weekends, when he was able to get flights that coincided with our predicted destinations.
We completed the contiguous 48 States that year in just about 6 months. In 2016, our family flew to Hawaii (our 49th State). In early 2017, we flew to Alaska to complete our epic 50 State Tour. Those last two states added about 3 weeks to our travel time, bringing the total trip adventure to close to 7 months.
You can read more about our 50 States Adventure + 1 RV + 1 Mom + 4 Kids here on our blog, Wanderschool. The posts about our ultimate USA roadtrip are sprinkled here and there around the blog. Quite honestly, the posts are few and far between, as we spent more time adventuring and driving than writing or documenting the details of our adventure, other than through photographs.
Sometimes I wish that I had written more about our adventure. I did document it in thousands of photos, however.
Along the way, the kids and I raised awareness and money for Suicide Awareness and Prevention.
We named our mission Miles of Light in honor of my children's grandfather and my husband's incredible father who took his life in 2014. He was a beautiful being who would have loved hearing our road stories.
Our story was featured on She Explores. You can read that story here.
Our photos can be found on Instagram @wanderschooling.
There is nothing quite like the RVlife / vanlife / full-time travel / nomadic lifestyle and experience. It is life altering. Every mile, every road forever shapes everything ahead.
We are so glad you found us. We hope you'll wander with us and read all about our 50 States RV adventure, 1 mom + 4 kids.  Follow us on Instagram and we'll follow your family adventures back.
Affiliate Links Disclosure: My posts sometimes contain affiliate links, which mean that if you click on them and make a purchase or sign up for an offering, I may earn a commission, at no added cost to you. I received no compensation for writing this post, and it reflects my own experiences, research, and opinions. You can read my my privacy policy here. Thank you so very much for reading my blog!