If you're looking for cheap or free online French classes, you're in luck. I have been searching far and wide for cheap or free online French classes and teacher. Now, after lots of research, I have a bunch of links begging to be shared.
Why I'm Interested in Learning French
I have four kids. They all need French classes. I'm not talking needing classes for AP-Exam points or giggles. I'm talking they legit need French classes to assimilate into French culture.
Plus, I love traveling and spending time in French speaking places, like Quebec, Canada and France.
Language classes are pricey. They are especially pricey when you need classes for four…plus, yours truly!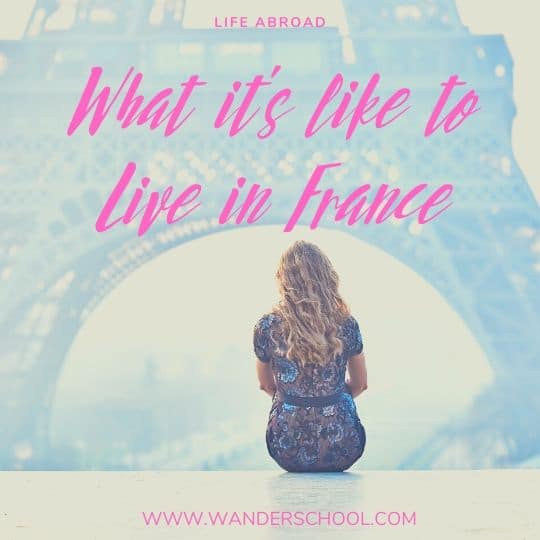 Why You Should Consider Learning French
French is one of the top most popular languages in the world. According to one source, it's the sixth most popular language (another source says it's the tenth). Another source says that, French is considered one of the most important languages to learn. It is especially important when it comes to international business.
If you plan to travel to French speaking areas, even if English is widespread, knowing some or a lot of the language will take you far. Locals tend to appreciate the effort of tourists or expats who make an effort to speak French.
Cheap or Free Online French Classes
You might be thinking cheap or free online classes aren't as good as pricier classes, but based on my research and personal experience, that's not necessarily true.
There's a wealth of cheap or free online french classes, tutors, and apps available that can help you learn French easily, quickly, and without putting a noticeable dent into your travel savings.
How to Maximize What You Get Out of Online French Classes
Low cost or free online French Classes offer a great starting point for learning the language. They also are great for improving language skills, vocabulary, and general proficiency. Online classes can supplement another French course, such as by re-teaching or solidifying concepts–like verb conjugation.
Online French classes might not make you fluent. You typically need to be immersed in the language or culture for that to happen. But, they can get you pretty close, especially if you're determined to learn the language.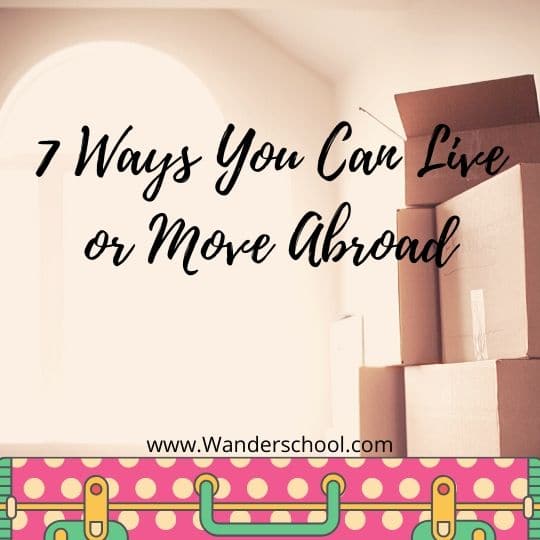 French Language Levels
If you're new to studying French, you might see "A1, A2, B1, B2, C1, C2" mentioned in course descriptions. This CEFR (Common European Framework of Reference for Languages) is an International system that measures language levels. It also helps students and teachers gauge language acquisition and proficiency.
A1 (or sometimes you'll see A0) is a complete beginner. B1 is intermediate. C1…well, you're almost a French rockstar.
The List…Where to Find the French Classes
edX. Offers a free On-Ramp to AP French Language and Culture Course, which is a three week French course designed to jump start AP studies.
Coursera. Offers a free B1-B2 Intermediate French Class, which is highly rated on its website.
TV5 Monde. Offers a section on its website dedicated to learning French language. It includes free lessons, videos, articles, quizzes, dictations, and exercises for learning French. This is amazing.
FUN MOOC. Offers a free A1-Level Living in France French Language class. It's designed as a complete beginner's class. Also offers a free A2-Level course and B1-Level course.
The French Experiment. Offers free online French lessons and children's stories.
Duolingo. Offers a free French learning platform available as iPhone or Android apps.
A Cup of French. Offers free French infographics, lessons, quizzes. Click on the site's Infographics drop-down to see the free offerings.
Cheaper Than Many French Courses
French with Alexa. Offers an annual French Learning Subscription for €15/year (€180 billed once a year), which includes audio and video lessons. Alexa also offers lots of free videos on YouTube.
News in Slow French. Offers courses, including grammar and news articles that allow you to listen to at your pace. Free 7 day trial. $19.90 (US)/month.
Outschool. Offers online live French, conversation groups, immersion classes, camps and classes via Zoom for homeschoolers & students through high school. Classes range from one time, 30 minute classes to ongoing semester long classes. Prices vary, but are usually reasonable for the live, interactive format. For example, I recently saw a 5 class French class for $49 (US). My kids have had some fantastic, affordable French classes on Outschool.
Maxicours. Designed for young French learners (think French school system), from those entering school to those studying for the BAC. As low as €4.95 per month.
Italki. Find a French tutor online at italki at a rate you can afford and on your schedule. If you're looking for a teacher for your child, filter italki results by "kids."
Become fluent in French! Visit
italki.com
now.
YouTube & Podcasts
French with Alexa. Free learn french videos on YouTube. Also offers a paid French Learning Subscription via her website.
Coffee Break French. You can find these free French lessons on YouTube under the channel, Coffee Break Languages (search the channel with keyword, French).
FrenchPod101. You can up your level of French with these free videos on YouTube.
Other Free Learn French Online Resources
French Music. Listen to French music, channels, live streaming radio stations (such as Radio Mont Blanc), songs on YouTube, Spotify, Amazon Alexa, etc. to soak up the language. Free.
French Videos, Films & Movies. Stream French videos, films & movies. Check out the French language movie options on Netflix and Amazon. Watch in French with English Subtitles. Watch in English with French Subtitles. Whatever works best for you. Free.
Popular Movies or Series on Netflix Good for Beginners To Learn French
Les Aventures de Tintin
The Circle – France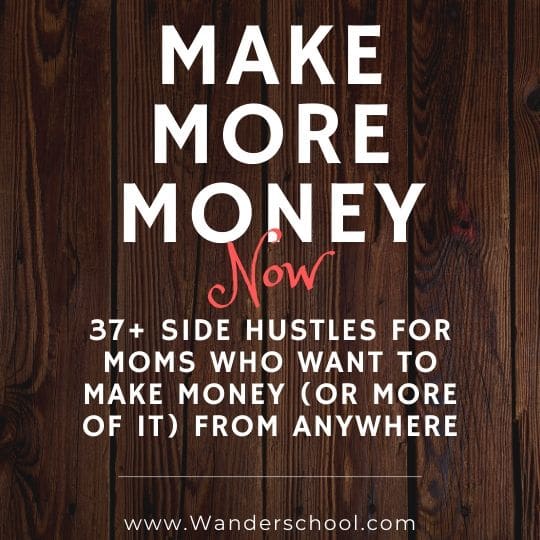 If you found this post helpful, pin this post for later so you can refer back to it…or share with your friends or followers!
Have a favorite cheap or free French resource? Drop a comment below to share your favorites or ones I've missed. Have these classes and resources helped you to learn French? Do tell!!
Other Related Posts You May Love