Make Money and More of It from Anywhere
If you're looking for side hustles to make more money now or to create multiple streams of income, you've come to the right place! You're especially in the right spot if you've ever contemplated living a digital nomad lifestyle, too.
Whether you're a parent or solo without kids, if you want to make money (or more of it) from anywhere, you've also come to the right place.
Read on to learn about 37+ ways to make money or more of it from anywhere, including home or while living a travel lifestyle.
If you're ready to turn this year around and make money (and more of it), let's go!
You're going to love these Side Hustles to Make More Money Now.
Affiliate Links Disclosure: My posts sometimes contain affiliate links, which mean that if you click on them and make a purchase or sign up for an offering, I may earn a commission, at no added cost to you. I received no compensation for writing this post, and it reflects my own experiences, research, and opinions. You can read my my privacy policy here. Thank you so very much for reading my blog!
Rest Assured, You're Not the Only Person Wanting to Make More Money NOW
Lots of people, including moms and dads, are interested in side hustles because they want to make money right now. Some want to make more money now. Many want side hustles that allow them the freedom to work from anywhere, especially from home.
And still some people (and moms) are interested in starting a side hustle with the goal of seeing what they can do with it…where might it launch them? New small business, anyone?
Ahhhh….talk about falling in love with good ol' fashioned POTENTIAL.
Why Side Hustles Are Awesome Ways for Moms or Anyone to Make Money (and MORE of it)
Side hustles are awesome for moms wanting to make money or more of it because:
Many side hustles can be done from anywhere – including from home, at coffee shops, or while sitting in the minivan carpool lane.
Many side hustles only require a laptop and Internet connection
Side hustles are flexible
Many side hustles don't require a fancy wardrobe (or the expense of it) – think working in your PJs!
When you're the boss, the sky is the limit in terms of income potential
You get to decide how much, how little, and when you want to work
Side hustles can be short-term gigs or transform into full-time jobs or businesses, depending on your interests and goals
Whatever Your Reason for Wanting or Needing a Side Hustle, You Can Find a Side Hustle That Will Work For You and Your Situation!
I previously wrote 20+ Side Hustle Ideas for Making Money So You Can Travel with Your Family or Live a Travel Lifestyle. Be sure to check it out for awesome side hustle ideas, especially if your goal is to make money so you can travel or live a flexible, travel life.
There are many side hustles, including creative and unexpected ways to earn extra money on the side of a full-time job or raising children.
So Keep Your Day Job, Keep Parenting, Keep Doing Whatever You Do, WHILE Getting Your Side Hustle On
If you're willing to go after a side hustle and put in the effort to get what you want out of it, good things and opportunities are likely to come from your determination.
So, are you ready? Let's go find you Side Hustles to Make More Money Now!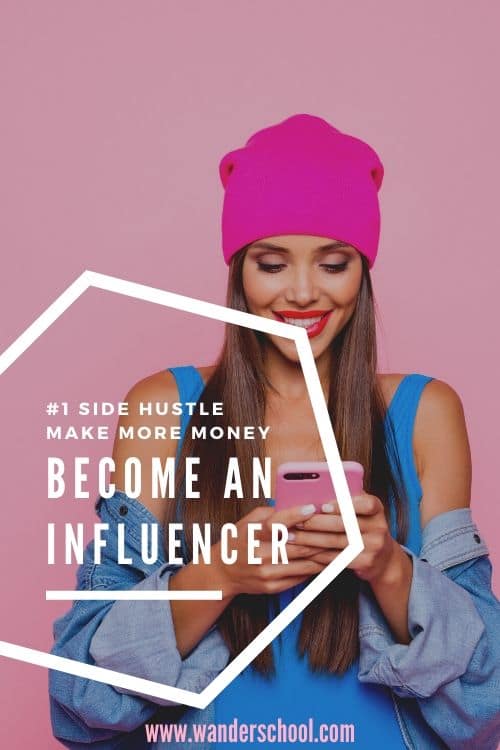 1. Become a Social Media Influencer.
Learn how to build your social media following and become the next micro or major influencer. Study every tip and trick out there for building and growing followers. Build it and they will come!
LEARN MORE: How to Become an Influencer at Any Age
Connect with ambassador programs, affiliate marketing opportunities, brands, and companies to promote products and services to your followers.
Make money off of the sales that are generated from the products and services you promote.
For example, if you love a particular brand of footwear or have a unique style, you could influence others and pair with the footwear brand or other companies to promote what they offer. Or, if you're into yoga, launch a blog and monetize your content by selling your favorite yoga products or by promoting your favorite yoga brands.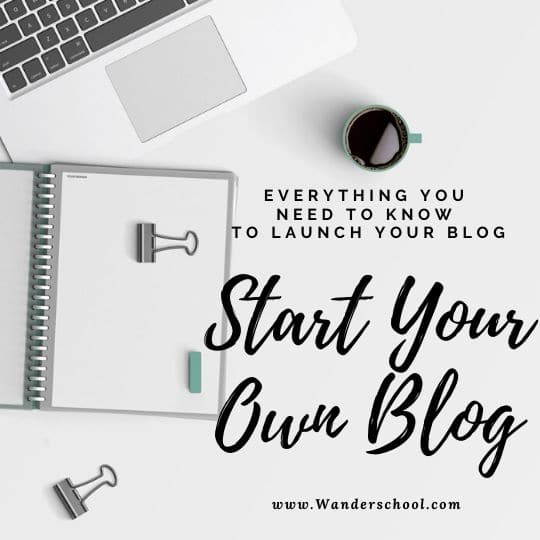 2. Start a Blog.
Do some market research, find a niche that you're passionate about, pick a domain name, set up your blog, build content, start promoting your site, and start monetizing it through affiliate marketing opportunities, like Amazon and Google Adsense. The sky is the limit in terms of income possibilities!
Some bloggers make hundreds or thousands of extra dollars per months in their first few months of blogging. Keep in mind, unless you're pretty lucky, most bloggers discover that building a successful and lucrative blog takes consistent effort–so don't expect riches from your blogging side hustle without putting in some old fashioned hard work.
Oh, if you're worried that you're too old to start a blog, read this: How to Become a Mid-Life Blogger or Influencer.
PRO Tip: I recommend DreamHost for the go-to place for setting up and hosting your blog. I'm a fan of DreamHost to power your blog using the WordPress platform (note: read How to Start a Blog if you are confused about the two versions of WordPress and why you should self-host your own WordPress). For as little as $2.59/month with DreamHost, you can host your own blog that will allow you to grow it and monetize however you wish.
3. Sell on Etsy.
Create a product to sell on Etsy–or sell vintage items or craft supplies.
4. Sell Your Clothes (or Your Children's Outgrown Clothes).
Sell your clothes to make cash as part of a one-time closet decluttering project or make it a steady side hustle. Or, sell your clothes at brick-and-mortar consignment shops, Plato's Closet or Buffalo Exchange. You can also sell resell your clothes online at places like ThredUp or Poshmark.
If you're curious about how much money you could make as a clothing re-seller, you might want to check out Bexa Boss Lady's How I Earn $1,500 Each Month Selling on Poshmark.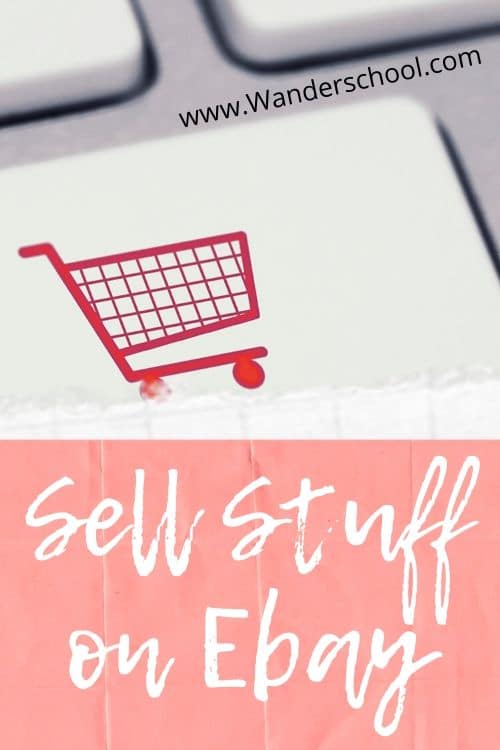 5. Sell on Ebay.
Yep, an oldie, but a goodie. Selling on Ebay is alive and well as a lucrative side hustle. There are some people who make 6-Figure Incomes selling stuff (and other people's stuff) on Ebay, like this guy.
It's pretty straightforward to getting started as a seller. Set up an account, provide requested bank details, and get ready to set up your first listing!
6. Sell Printables Online.
Do you have a knack for making cool educational worksheets, print-on-demand materials, charts, lists, planners, organizing tools, or other printables? If so, sell them online! You can sell them on your own blog or other marketplaces, such as Etsy.
7. Sell Patterns Online.
Are you a pattern maker or have an art for deciphering patterns and design? Share and sell your talents online, such as at Upwork or on Etsy.
8. Start a Professional Pet-Sitting Business.
Long gone are the days when pet-setting was a teenage summer job. Pet-sitting is a real and potentially lucrative business. If you love pets, this might be the perfect way to make real, reliable cash. I know one woman who turned a section of her house into a doggie playroom, and had a rotating schedule of dog clients during the week. Drop off, doggy daycare-nanny service!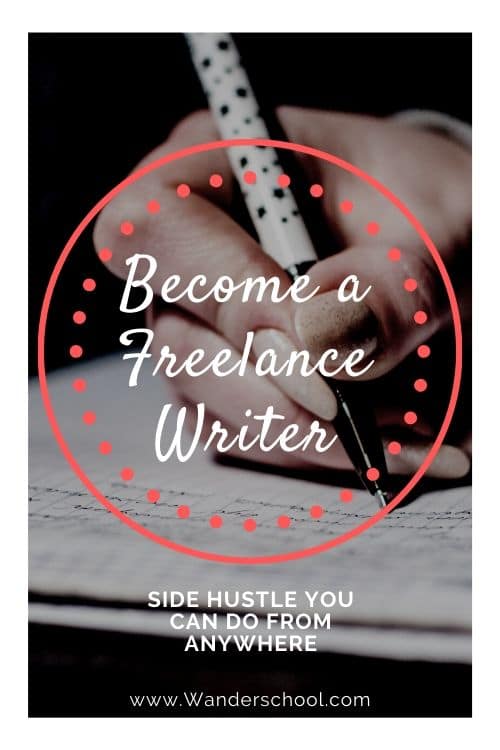 9. Become a Freelance Writer.
If you like to write, there's always a need for articles and submissions at magazines, newspapers, and online publishing houses and blogs.
Freelance writers get paid by the word (word counts) or by the piece. Seek out a publication, find out what the publisher is looking for, and pitch your ideas to him or her. Some freelance writers make $100K or more a year for doing what they love: writing.
You can find freelance writing gigs at places like Freelance Writing Jobs or find clients seeking freelance writers on Upwork or Fiverr.
You can join Facebook writing groups to learn more about the craft and hustle of freelance writing. To get you closer to stashing freelance writing money in the bank, you can also read magazines and books, like Make Money As A Freelance Writer: 7 Simple Steps to Start Your Freelance Writing Business and Earn Your First $1,000.
10. Teach & Sell Online Classes.
There's no better time than now to create class content to teach and sell courses online. Teach classes to homeschoolers at Outschool.com. You can also teach at Udemy. And if you have your own website or blog, you can create courses and sell them. For example, if you are well versed in Pinterest marketing, you could create a course for bloggers on how to leverage Pinterest for blog traffic.
You can learn more about how to create and sell online courses with secrets, formulas, and protips such as those found in Ultimate Course Formula: How to Create and Sell Online Courses in 60 Days or Less
11. Rent Out Your House.
Airbnb, HomeAway, or rent out your house while you travel, during the holidays, on weekends, or for short vacation periods when you can easily go somewhere else.
I once knew a couple with young children who would rent out their apartment in Paris anytime a booking came through, and would use the rental period as a time to stay with their parents (and children's grandparents) in another part of the city. It gave them the chance to save a lot of money and also their children bonus time with doting grandparents.
12. Rent Out Your Spare Bedroom.
Renting out a spare bedroom and making a side hustle out of it could be a great way to make extra cash. You could make a business out of it and also help others rent out their spare rooms by taking care of the administrative/booking details. Renting a spare bedroom doesn't have to mean someone has to live with you full-time. If you're in a college or university town for example, you might be able to rent out a room to visiting Professors or guest lecturers. You could list your room online, such as at Airbnb.
13. Become an Affiliate Marketer.
Use your blog or website to promote products, goods, and services that belong to other companies.. When people click on links that you promote on your site and buy the items, you earn a small commission. No strings attached for your readers or customers or for you, other than following affiliate marketing guidelines, having appropriate legal privacy policies, and disclosing that your links may contain affiliate links. Some successful bloggers make $5,000, $15,000, or more than $60,000 a month on affiliate marketing. Some make even more. No Kidding!
14. Work for the Man or Woman.
Find a part-time work, remote work opportunity that allows you to work from home or anywhere–one that is flexible enough to allow you to work around any other life or work obligations.
15. Brand Ambassador.
If you have a thing for a certain brand, why not apply to become a brand ambassador? Brands actively seek people like you, especially those with established and growing social media followers to promote their name and goods. For example, if you love running and have followers, you could generate extra cash by promoting running wear. Many brands have ambassador programs and all you have to do is apply to become one.
16. Become an Amazon Seller.
You could potentially make good cash as an Amazon Seller. Learn how to sell on Amazon and some of the tricks of the trade with Make Money with Amazon – How to Make $1,000 Per Day on Amazon: How to Become an Amazon Millionaire! (Make Money on Amazon).
17. Become a Fitness or Life Coach.
Help inspire others with a coaching side hustle. You could become a life coach, writing coach, health & fitness coach, yoga coach, social media coach, parenting coach, you name it!
18. Model.
If you're a natural in front of the camera or in social media frames, consider a modeling gig or selling your photos to companies who need stock photos.
19. Become a Podcaster.
Launch your own podcast. A podcast could be a fun side hustle that not only helps pays the bills, but sets you up for an exciting, well-paying new career or new income stream.
20. Sell Books.
Selling books or becoming a "book flipper" could be your perfect side hustle. I have friends who use book bar scanner apps at old book sales to find out their values. They then sell valuable books they find online and sometimes make really good money off of one book sale. You can find valuable books at garage sales, in little library book swaps, at vintage sales, at community library booksales, and sometimes on your own bookshelves!
21. Write a Book.
Write your book–a memoir, fiction, non-fiction, Instapoetry, whatever. Find a publisher (or publish it independently), get your book in print, and enjoy life as an author.
22. Translator.
If you are fluent in more than one language, consider launching a translation services side hustle. You could work with people and companies who need someone to write, edit, review, and translate documents, website copy, social media posts, and other marketing materials into your languages of expertise. Alternatively, you can bid on gigs or list your services on Upwork to get started. You can also launch your own website or blog where you can advertise your side hustle.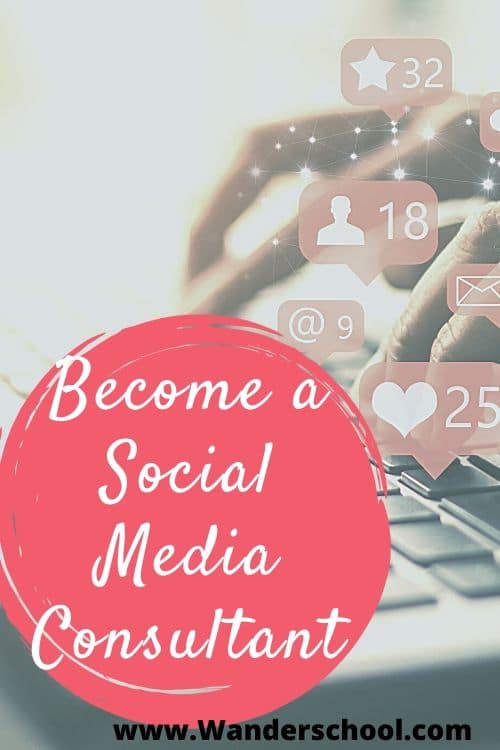 23. Become a Social Media Consultant.
If you love social media, turn what's fun and comes easy for you into a paying side hustle by helping individuals and businesses who need social media marketing help or account managers. You can help people or companies build their brands, promote their products, and engage with their followers and make income doing it!
To help you get started on your social media consultant side hustle, check out the book Influencer Fast Track – From Zero to Influencer in the next 6 Months!: 10X Your Marketing & Branding for Coaches, Consultants, Professionals & Entrepreneurs
Need inspiration for what a social media job might look like? Check out Netflix's Emily in Paris. Sure, it's a little Hollywood Glam, but there's a little bit of reality sprinkled in.
24. Rent Out Your Car.
Make extra cash and rent out your vehicle or an extra vehicle when you don't need to use it through a service, like Getaround.
25. Drive for Uber or Lyft.
If you love driving or have a vehicle, why not offer a ride or car sharing service as a side hustle? Become an Uber or Lyft driver, work when you want to, and pocket extra cash. Keep in mind, there are other ride sharing services besides Uber and Lyft (depending on location), including: Fare, Flywheel, and Curb.
26. Photo or Video Editor.
Start a side hustle editing photos or videos for people and businesses. You could start by finding gigs or listing your talents on Fiverr or Upwork.
27. Become a Personal Shopper.
Create a side hustle where you shop for people who are too busy to shop for themselves or don't want to (or like to) shop.
28. Become a Virtual Assistant.
Help others with their businesses by performing a range of services, from replying to email messages or DMs from clients, to coordinating purchases, to posting Facebook updates. A gig as a virtual assistant could be a fun and lucrative side hustle.
This book can help you get started as a virtual assistant, Become A Successful Virtual Assistant: Learn the Business Side & Ditch 9 to 5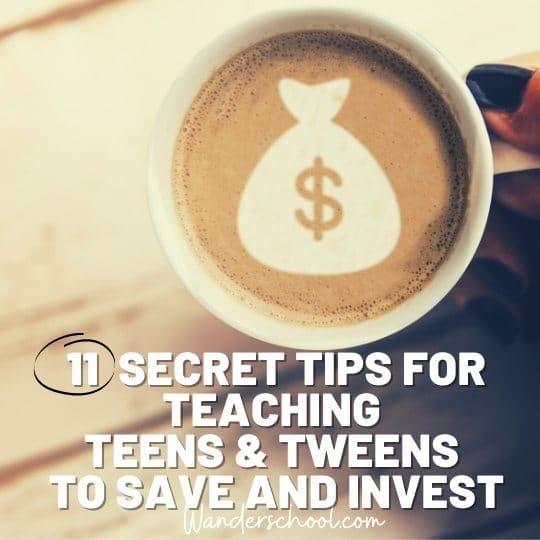 29. Start a Photography Business.
If you love behind behind the camera, consider selling your photography to online photography sites like the popular Shutterstock. You could also launch your own side hustle which specializes in helping small businesses or individuals with their photography needs, such as becoming an Instagram photoshoot photographer or product photographer.
30. Short-Term Babysitting.
Lots of moms need help from reliable, caring babysitters or someone to help out in a crisis. Offering short-term babysitting could be a viable side hustle, especially for other moms who need childcare for a couple of hours, in a serious pinch, or on an unpredictable basis. You could join an online babysitting website or app to list your services and availability.
Online babysitting sites include:
–Care.com
–Sitter (App)
–Bambino (App)
–Sittercity
31. Rent out Your Kid Gear.
Help traveling families by renting out our baby and kid gear. This way, when families travel they don't have to haul as much stuff with them to destinations and you can make extra cash. You can learn more at sites like BabyQuip.
32. Write an E-Book.
Write your own e-book and publish it online. Alternatively, get work as an e-book (ghost) writer for other people and companies. Find gigs online, such as at Upwork or Craigslist classifieds.
33. Become a Professional De-Clutterer.
Start a business to help people organize, declutter, clean, and simplify their homes. There are many people who want help to take control of their clutter. Learn how to get your inner Marie Kondo on, and get started as a Professional Organizer with Born to Organize: Everything You Need to Know About a Career As a Professional Organizer.
34. Start a Drop Shipping Business.
Launch an online, e-commerce store and make money by drop shipping orders. Basically you purchase items from a third-party supplier or manufacturer when someone buys a product from your website. The third-party supplier or manufacturer then fulfills the order. Drop Shipping is a good side hustle because it doesn't require a big cash outlay or investment in inventory.
To learn more about how to get started in Drop Shipping, you might like to read Dropshipping: The Ultimate Step-by-Step Guide for Beginners to Start your E-Commerce Business on Shopify, Amazon or E-Bay and Make Money Online From Home
35. Cover Letter & Resume Service.
A side hustle as a cover letter and resume writer (and resume proofreader or editor) could be a flexible side hustle that allows you to work from home or anywhere. Help people write kick a$$ letters and resumes, so they can get the job of their dreams–and you can make money.
For help writing killer resumes, check out No Mistakes Resumes: How To Write A Resume That Will Get You The Interview.
36. Design and Sell T-Shirts.
Design and sell your t-shirt ideas by using print on demand t-shirt companies, like Teespring. Print on demand services mean that you don't have to maintain inventory or deal with the expense of inventory.
37. Launch a YouTube Channel.
All the cool kids do it, so why shouldn't you. Make videos, upload them to your channel, and monetize!
Side Hustles To Make More Money
I hope after reading this list of Side Hustles to Make More Money Now, you are feeling inspired and hopeful that you can come up with and launch a successful side hustle.
If you need further inspiration, check out 22 Side Hustle Ideas or Chris Guillebeau's popular and well reviewed book, Side Hustle: From Idea to Income in 27 Days.
I'd love to hear your thoughts about these Side Hustles to Make More Money Now ideas. Drop a comment below. If you have a side hustle going or are inspired now to start one, drop a comment and tell me all about it!