If you're thinking about a trip to the French Alps, put these 7 most charming towns in Haute Savoie, France on your travel bucket list.
Affiliate Links Disclosure: My posts sometimes contain affiliate links, which mean that if you click on them and make a purchase or sign up for an offering, I may earn a commission, at no added cost to you. I received no compensation for writing this post, and it reflects my own experiences, research, and opinions. You can read my my privacy policy here. Thank you so very much for reading my blog!
Chamonix.
When people think of the French Alps, Chamonix often springs to mind. Chamonix is one of those postcard-perfect mountain town destinations, with restaurants, cafes, shopping, mountain and trail adventures, and epic views of Mont Blanc.
Chamonix definitely tops the list of most charming towns in Haute Savoie, France.
What to do in Chamonix.
*Start your adventure with coffee at Moody Coffee Roasters at 195 Avenue de l'Aiguille du Midi.
*Grab a cable car to Aiguille du midi or Le Brévent and soak up the beauty of Mont Blanc.
*Enjoy a trail run or hike on the beautiful trails around Chamonix or plan a multi-day adventure like hiking the Tour du Mont Blanc.
*In summer, take a short 45 minute hike to Chalet de La Floria and stop for a snack or meal, like an omelet. With children, hit up Paradis des Praz, where the kids can play and parents can enjoy a beverage or snack at the buvette.
*In Winter, plan to enjoy everything snow, ski, snowboarding, nordic skiing, time at a spa getting pampered, and more. Chamonix has it all.
Cluses.
Between Geneva and Chamonix, you'll find Cluses. Once famous for watchmaking, the Centre-Ville of Cluses uniquely features Italian design influence, but offers Parisian, local French scene vibes. You won't find Cluses crawling with tourists, like some of the more touristy towns.
What to do in Cluses.
*Grab espresso at Sur Le Zinc at 2 Rue de l'Hotel de Ville and soak up the local scene.
*Pop into some of the cool little shops that line the downtown core, like The Clothes Factory at 10 Rue du 8 Mai and Couleurs Bohème at 10 grande Rue.
*Hike the Chevran. Park in the centre-ville or at the public lot at the train station, walk toward the mountain (you can't miss it) near the train station, turn left at the end of Rue du 8 Mai, and you'll find trail markers on the right (you might also find parking here).
*If you're vegan, drive about 5 minutes outside of centre ville and grab a bite to eat and some Instagram worthy foodie shots at The Hungry Yogi.
*Visit the fascinating Watchmaking Museum (Musee de L'horlogerie).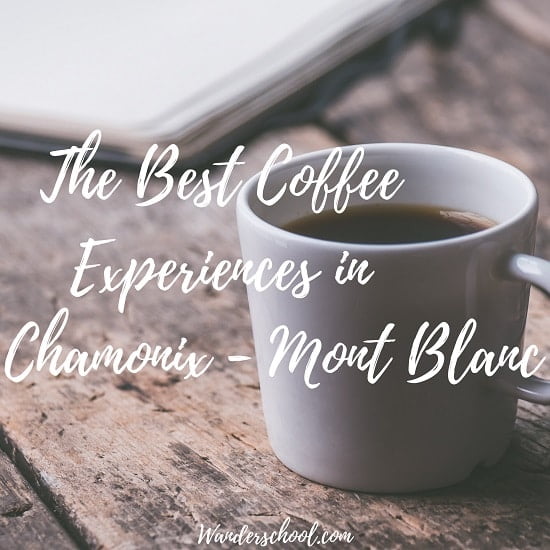 Saint Nicolas de Veroce
A charming tiny town with an epic, balcony-like view of Mont Blanc, Saint Nicolas de Veroce is worth a visit. Located about ten kilometers from Saint-Gervais, you'll climb twisty roads before arriving in this charming town.
What to do in Saint-Nicolas de Veroce.
* Visit L'eglise Saint-Nicolas-de-Veroce, the beautiful, historical church in the center of town.
*Let the kids play at the little playground in the center of town, while you enjoy taking photos of Mont Blanc.
*Hike to a gite/refuge for cheese or beverages. Park at Le Plan – Plateau de la Croix car park (take the road from the center of town and follow its turns up until you reach the the parking lot). You'll see trail markers that mention the gites/refuges. Chalet Refuge du Mont Joly is approx 1.5 hour walk.
*Grab pizza at Pizzeria Pagu's Monchu's at 2607 Route de Saint-Nicolas, 74170 Saint-Gervais-les-Bains.
Mont-Saxonnex
This charming mountain town offers lovely views, a picturesque church, restaurants, a bakery, and trails that will make you feel like you're away from it all.
What to do in Mont-Saxonnex.
*Hike to Lac-Benit. This is a beautiful, easy, family friendly hike with a rustic bar at the lake, where you can enjoy a beverage. You can see what the trail looks like in this youTube video. You'll find a car park at Le Bété.
*Grab lunch or dinner at Le Petit Fourneau along the main road in town.
*In summer, grab burgers and fries for dinner at Le Snack.
*Visit the monumental church in the center of town and soak up the beautiful view of the valley.
Sallanches.
This big town, or little city, between Cluses and Chamonix has a charming centre-ville.
What to do in Sallanches.
*Enjoy shopping at the many small and unique boutiques without the bustle of more touristy towns.
*If you're a gamer, you won't want to miss the gaming cafe, Bar Blackout at 76 Quai Alexandre Curral.
*Grab a meal at one of the many eateries that line the center of town.
*Walk the family-friendly hiking path to Refuge Le Tornieux for an outstanding view of Mont Blanc while enjoying food or drinks.
Combloux
Perched above Sallanches, you'll discover the charming town of Combloux and a lovely view of Mont Blanc.
What to do in Combloux.
* In summer, visit Plan d'Eau, an outdoor swimming pool in the center of town with a great view of Mont Blanc. You'll have to pay admission to enter, but you can bring your own picnic or grab at bite at Le Dandy, which overlooks the water.
Annecy.
Little Venice in the French Alps! The old town of Annecy is magical with its lake and mountain landscape and water channels. It really has the vibe of Venice, Italy. It has something for everyone to enjoy.
Things to do in Annecy.
*Wander the streets of the old town in Annecy. If you're in town on market day, don't miss the sprawling open air market that lines the streets of old town.
*Rent a bike or rollerblades at Roul' Ma Roule in the old town near the lake at 4 Rue des Marquisats, and bike around the lake.
*If you have teens, you can't go wrong with Sephora in the mall in the centre of Annecy. Trust me, when you have teens or tweens, a makeup store stop in the French Alps is always worth a visit!
*Grab coffee or lunch at La Bicyclette Rose at 29 Rue Sommeiller. For fun and Instagram pics, order the hard boiled egg, which is served in the cutest egg cup with an egg wearing a hat.
*In Summer, pack a picnic and your swimsuit and hang out along the lake. You can also rent paddleboards and paddleboats.
Samoens.
Samoens offers a charming small town Chamonix vibe, though its landscape is quite different. In the cute centre, you'll discover restaurants, bars, cafes, and shopping.
If you're looking to visit charming towns in Haute Savoie, France, add Samoens to your list.
Things to do in Samoens.
*In summer, grab the gondola and chair lift and take a ride up the massif for epic views and hiking memories.
*Grab a burger or veggie burger (potato) at La Canette at 176 Grande Rue.
*Rent a family pedal bike and cruise around town.
The Haute Savoie Experience.
Haute Savoie, France is often viewed as a winter travel destination. However, it is an absolutely incredible summer destination, too. It offers something for every style, interest, taste, and budget.
A visit to these charming towns in Haute Savoie, France may very well convince you that this beautiful region in southeastern France is worth the trip any day, any time.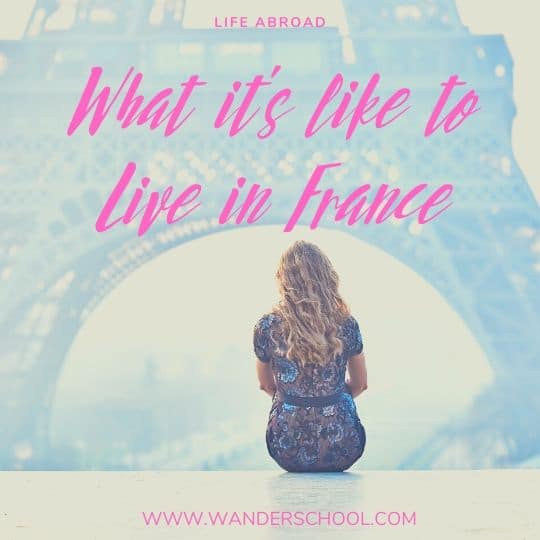 Have you been to these towns in France? Have a favorite charming town in Haute Savoie, France? What's on your bucket list? Drop a comment below.