Frustrated with Blog Growth? Here's How to Get Results Fast.
You've probably heard stories of bloggers launching blogs and then waking up to overnight, immediate blog success. Sure, this can happen. It does happen sometimes. However, if you fall within the category of the majority of bloggers, the road to success is usually long.
Yet, more often than not, the road to blogging success is filled with moments of frustration, doubt, anxiety, and exhaustion.
*This post may contain affiliate marketing links. What this means is that I may receive a small amount of compensation when you purchase from my links, which I will most likely blow on chai lattes. Don't worry, I'll be sure to tip the barista.
Frustrated with Blog Growth? Here's How to Get Results Fast
There are many reasons bloggers get frustrated with their blog growth. Also, there are many reasons why blogging generally can be frustrating. However, it is possible to turn this frustration around and get results fast.
What Makes Blogging Frustrating?
For a brand new blogger, the blogging learning curve is steep. There is SO much to learn about blogging.
People sometimes have the impression that blogging is easy and fast money. But the reality is that to achieve solid blog growth and success, blogging is typically hard work. As in, hours and hours and hours of work, learning, and hustle–and more work, learning and hustle.
The Blog Learning Curve
Beyond building awesome content and managing a blogging platform, such as WordPress, there's so much to blog growth. There's learning the ins and outs of how the blogging platform works, like selecting a theme, installing it, and figuring out how to customize it.
But there's search engine optimization (SEO), image optimization, including learning about alt-tags, and keyword research–all which are linked to blog growth and fast (or faster) results. Then there's also social media promotion and networking.
And just because you're used to using social media, such as Instagram or Facebook, in your personal life, doesn't necessarily mean you'll have the know-how to transform social media to benefit the business of blog growth.
Plus, if you're really interested in blog growth and getting results fast, you may need to learn about new social media platforms, such as Pinterest. Pinterest, pinning, and Tailwind which helps automate pinning to Pinterest can skyrocket blog success.
There's also the business-legal aspects to learn, namely figuring out when you need to ask for professional help, which can be frustrating, such as to help you navigate from hobby to full-blown business.
Of course, there is then the important aspect of blog monetization and all of the parts and pieces that come with monetization. These little aspects can also add up to bigger frustrations, including finding, applying to, and getting approved for ad networks and affiliate programs, equipping your blog with appropriate marketing disclaimers and disclosures, and the logistics of setting up accounts for payout.
And then there are the other bits that can make blog growth all seem overwhelming, like blog post editing, link building, commenting, and participating in social media blog events or circles.
Lots of Possible Frustrations, But Lots of Possible Reward
With so many moving parts and pieces to creating and growing a blog, it's no wonder that so many bloggers get frustrated with the rate of blog success.
Compounding frustrations is that there are only so many hours in a day to concentrate on blogging. Even full-time, established bloggers need blogging breaks. For those who are juggling full-time jobs or parenting in addition to trying to grow a blog, it's easy to get frustrated with blog growth–or more accurately, lack of blog growth and success when the process feels slow to produce results.
What am I doing wrong?
When results don't come fast for the amount of effort that a blogger puts into a blog, it can be easy to wonder what am I doing wrong?
As a result, it can be easy to remember why you even started blogging in the first place.
You might even start thinking about quitting. But you don't want to quit. Really, don't quit. I'm not the only one who can tell you not to quit–especially if it's because you're expecting too much too soon.
Most bloggers will discover that blogging success takes time
Starting a blog and growing a blog requires patience. If you're looking to make or replace a full-time salary overnight, it's probably not going to happen.
It can happen overnight. But if your blog success doesn't happen immediately, rest assured that it can happen.
Above all, you must commit to learning, growing, and developing your blog. As well, you must commit to learning from your mistakes or set-backs and be willing to tweak or adjust your approach.
Overnight success is far more myth than reality.
Those who have found overnight success are either extremely lucky or already have a substantial following (such as a community of followers or fame) to start with, for instance.
Surprisingly, bloggers with overnight success stories may also be putting in more work than they lead on (or more work than you) to get results fast.
The Fitness Analogy to Blog Success
Growing a blog is sort of like trying to get in shape. Some people can start a diet or exercise program and quickly see results. Others spend weeks or months adapting to new eating habits, getting up early and grinding out workout routines, or exercising diligently only to see slow results, if any, initially.
However, those who see slow progress are likely to eventually see results if they remain persistent and adaptable to learning from their progress.
Sometimes slow and steady wins the race…or in this case, gets blog growth and blogging success.
Transform Blog Frustration into Blog Growth
It's time to let go of blogging frustration. If you want to be a blogger and you want to build a successful blog, you can do it!
Are you ready? Let's go!
Here's How to Get Results Fast
Every successful blogger out there probably has a different idea on how to get results fast. If you're frustrated with blog growth, here's how to get results fast.
Learn from Your Competitors
Do some homework and figure out what similar blogs are doing.
How are they performing?
What catches your eye when you land on these blogs?
How frequently are new posts posted?
What features do they have that yours doesn't have?
What advertising, product placement, or services are being sold?
Who are they linking to or promoting?
Do they have giveaways, podcasts, social media groups?
Research the blogger behind the blog. See if they've shared their secrets or written about their success stories, so you can analyze them for ideas.
Cultivate Patience
Remind yourself again and again, until it sinks in, that patience is key to growing your blog.
If you need cash in the bank tomorrow, you might be far better off finding another gig. However, if you're willing to patiently play the long game, you might just discover that your blog is an outstanding investment–with nearly unlimited potential and possibilities.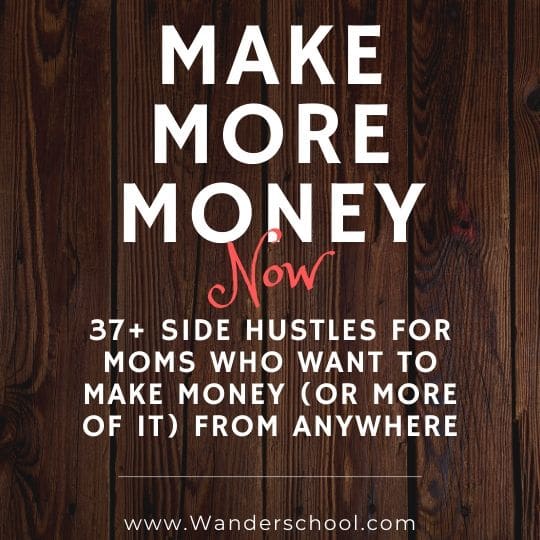 Don't Accept Comfort and Don't Expect "Push-Button" Success
As Tyler of Riskology writes in his awesome piece, The Tale of the Frustrated Blogger, though most people want "push-button" success, "the only magic formula is constant change and avoidance of comfort."
Don't make the mistake of easing up on your effort when your blog starts gaining traction or you start to taste success, you have to keep at it. Read that again.
Get Technical Help When You're Stuck
I've heard that lots of bloggers quit blogging before they achieve blog success because they get overwhelmed by technical issues and the technical side of blogging. Don't be one of them!
Sure, the last thing you probably want to do when you're totally stuck with a technical blog issue is to pay someone for help, but if answers and solutions aren't coming quickly, get help!
For example, say you're getting a wordpress error and you can't figure it out. Exhaust free options or support offered with your wordpress theme, help groups, or Facebook groups, etc. Post help requests on new blogger Facebook groups or channels. Look for affordable help on Fiverr or Upwork.
Save your sanity. Get help sooner than later, so you can stay focused on achieving your blogging goals.
Write Awesome Content
If you want to achieve blog success, you need to churn out awesome content. This doesn't mean perfect content. Also, it doesn't mean award-winning content.
It means quality, interesting content that people want to read–and hopefully, content that you love creating. (Side note here: writing about what you love or truly interests you is completely relevant to blog growth because if you enjoy what you're spending hours writing about, you're more likely to stick with it!)
Take a Crash Course Marketing Course
No, you don't have to go back to school to learn marketing. Nor must you spend tons of money to learn about blog marketing.
For example, you can learn a ton about blog marketing by free sources, such as learning about tweaking ads from Blog Guru, Neil Patel's Digital Marketing Blog.
Be An Authority People Trust
As you write and build your blog, put serious thought into being an authority that people trust.
Give people a reason to trust you. Show them who you are. Write useful, compelling, high quality, and honest posts. This is especially important if you are reviewing products.
Show up and give people a reason to consider you an expert in your area. Publish regularly. Stay on top of social media. If anything, this will help your readers know they can count on you to share expert views or experience, and they will keep coming back, hungry for more.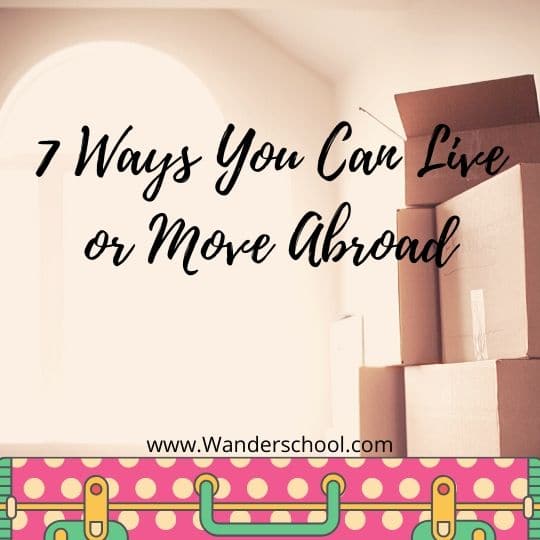 Offer Value
Yes, you want to create awesome, quality blog content. However, to get results fast also think about the value you offer your readers. For example, if you are asking your readers to sign up for a mailing list, what, if anything, are you giving them anything in return?
Appearances Count
If you're frustrated with blog growth, here's how to get results fast…yet another way. 😉
Your blog doesn't have to look shiny and beautiful, but it should offer some curb appeal. For better or worse, appearances still count.
Additionally, it should be easy to find or sift through your content. Quality photos, readable text/font, and easy-on-the-eye colors can also be helpful to get results fast.
Results
Try not to let blogging get the best of you. Instead, keep at it, so it ultimately reflects the best of you. It's my hope that these tips will help get the results you seek fast. Follow me on social media, so I can follow your progress.
Happy Blogging,
Julie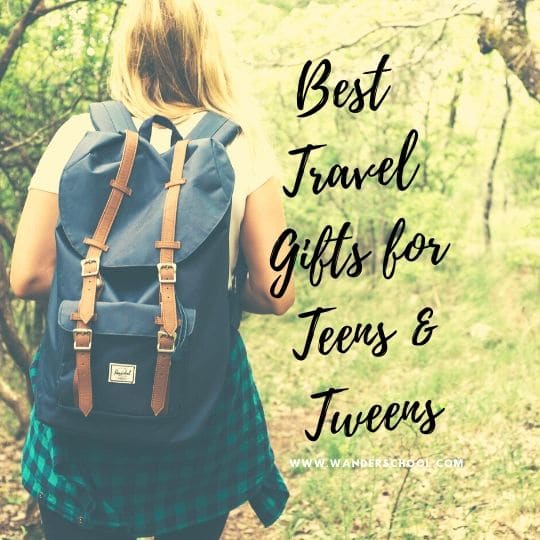 Are you frustrated with your blog growth? How have you worked through these frustrations? Drop a comment below.