This Summer…a few of my favorite things…for her, moms.
While we're still living in uncertain times, I'm going to try to make the most of summer and focus on the little things that make me happy. Though I'm not one to advocate buying stuff, unless it comes to outdoor, travel and adventure gear, these 'things' are delicious.
So, I'm sharing some of my 'little' favorite things with you for this summer.
These are the sort of small material things that are perfect gifts for moms–to self-gift or to receive.
Sure, no one *needs* the stuff listed here. If you are a regular blog reader, you know that I've got a boat load of experience living in small spaces with four kids and traveling the world living out of backpacks–so I know we don't need a lot of stuff to live.
But these little things make me happy. They are making my summer days a little bit brighter. And right about now, during these uncertain times of Summer 2020, I'm just going to roll with it. 😉
Let's go…
Affiliate Links Disclosure: My posts sometimes contain affiliate links, which mean that if you click on them and make a purchase or sign up for an offering, I may earn a commission, at no added cost to you. I received no compensation for writing this post, and it reflects my own experiences, research, and opinions. You can read my my privacy policy here. Thank you so very much for reading my blog!
Summer 2020: My Favorite Things and Great Gifts for Moms
Sometimes little things do make us happy, right? Especially those little things that add a little extra comfort and coziness during stressful times.
Here are some of those little things that I've carefully selected (and I'm actually using) to add a little spark to this summer in a year that surely won't ever be forgotten.
I hope you love this list too.
Summer Gifts – The Perfect Little Treasures to Make Life a Little More Enjoyable During a Summer of Memorable Uncertainty
Here's the list of perfect gifts to gift to yourself, wifey, mom, girlfriend, best friend, other half, anyone really who needs a little extra material comfort during a summer of memorable uncertainty.
1. JBU Wildflower Sandals by Jambu.
This is my second summer with a pair of JBU Wildflower Sandals by Jambu. For the cuteness, comfort, and price, they are an awesome, cozy little things find. Made of Vegan Textile, what makes these flower cutout Mary Janes so comfy is the memory foam insert. They are one of the most comfortable summer, slip on, sandal shoes I've ever owned. They are available in several colors, including denim featured here. (Last year I had red and I received so many compliments).
This summer I'll be wearing the denim colored Wildflower Sandals. They look flirty and fun in jeans or a cute short skirt.
2. Deuter AC Lite 14 SL Backpack.
Oh my gosh! This Deuter AC Lite 14 SL adorable backpack is so stinkin' cute and it's designed especially for women (the yellow flower is Deuter's signature for women's packs).
I've previously written about this backpack and my love affair with Deuter packs. Ironically, and a wee bit off-topic, my tween just received a new Deuter pack today in the mail and she's over the moon excited about it. This brings our family Deuter pack count to…ahhhh, let's not go there….
The Deuter AC Lite 14 SL is the right size pack for a day hike, short hike, or outing at the mall that requires you to pack some stuff, like snacks, for your kids and extras. (It even fits an hydration bladder). It comes in four great colors, like Indigo. Geez…I just realized I must be really feeling the blue mood this summer because I picked Indigo (2 blue things on my list).
3. Evian Brumisateur Facial Spray.
Okay, right off the bat, let me tell you that my kids think this Evian Facial Spray is the most ridiculous purchase ever and think it's a gimmick. I disagree. I think it's AWESOME and perfect for summer.
You'll have to try for yourself.
Influenced by my love of France, this Evian Facial Spray is super popular in France among French women. Let's just say this for context… there is more Evian Facial Spray stocked up in bins by grocery store checkouts than hand sanitizer. This spray is said to offer powerful hydration and refreshes the skin during the summer. It can be especially good for people with oily skin or those who need moisturizer but feel they get too greasy in the summer heat.
So far, I love the stuff. Apparently, one bottle can last for a couple of months. P.S. I've seen French women working at a busy restaurant spray their faces mid-shift, and if anyone knows best about facial products, it's French women. 😉 Not convinced about this little dose of magic in a spray bottle? Read the reviews.
4. Bialetti Moka Pot.
Nothing quite says HELLO morning! or HAPPY afternoon coziness at home! like having fresh espresso from an authentic Italian Bialetti Moka Pot. If you are a regular blog reader, you know that my kids and I love coffee shops, coffeeshopschooling, making coffee, and we love our Moka Pots.
With a Moka Pot, you can make espresso right on the stove, quickly and easily. Not only is the espresso so amazing, but your Moka Pot will look pretty darn Instagrammable sitting on your stove brewing! Bialetti is an authentic Italian brand and my preferred Moka Pot brand. By the way, Moka Pots come in different sizes and colors to match your kitchen, including, you guessed it… blue.
5. Stone Mortar & Pestle.
I am so excited about this little thing. After many years of wanting a Mortar & Pestle, I finally added a Granite Mortar & Pestle to my kitchen. It's a little thing that is perfect for enjoying summer at home on the patio–and once social distancing is a thing of the past, it will be perfect to use while entertaining friends and family.
With a Mortar & Pestle, you can not only grind spices for your recipes, like my favorite Chai Latte Recipes, but you can use it to make homemade Pesto (if you're not growing Basil at home this summer, it's super easy to do so, even in containers), hummus, and guacamole. I love my mortar & pestle because it reminds me of a favorite Mexican restaurant where the chef smashes up avocados in a similar Mortar & Pestle table-side.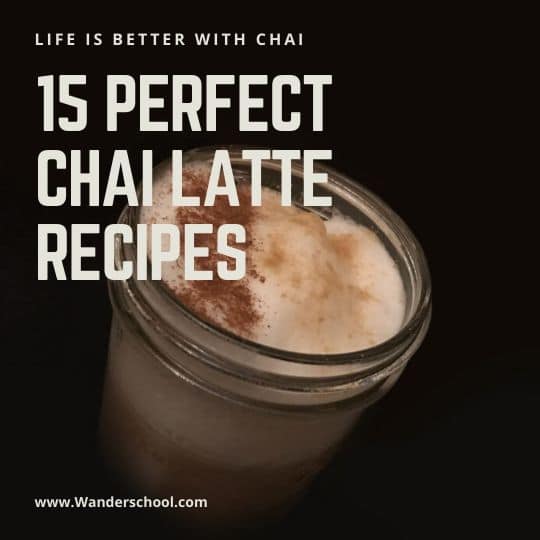 6. Zoodle – Spiralizer.
If you love eating healthy and/or want to substitute zucchini for pasta, you've got to get a little Spiralizer. My kids love fresh Pesto Zoodles. You can make your pesto above with a mortar & pestle (no food processor required). This is my favorite little summer kitchen gadget (excluding my Moka pot!!!).
7. Zulay Professional Juicer.
LOVE Mine. And the kids love making Lemonade (for their own enjoyment or for lemonade stands) with this. You can also make fresh orange juice. So perfect for summer. Just LOVE, LOVE, LOVE my Zulay juice press. For a more simple handheld version, try this.
Creature Comforts at Home
I hope this Summer, you can enjoy a few of my favorite little things. Or you find something perfect on this list for a gift for someone special. Sometimes it's the little material creature comforts that offer a little bit extra coziness and comfort, especially during uncertain times.
Wishing you a happy and healthy summer,
Julie
Follow Julie on Social Media! 😉