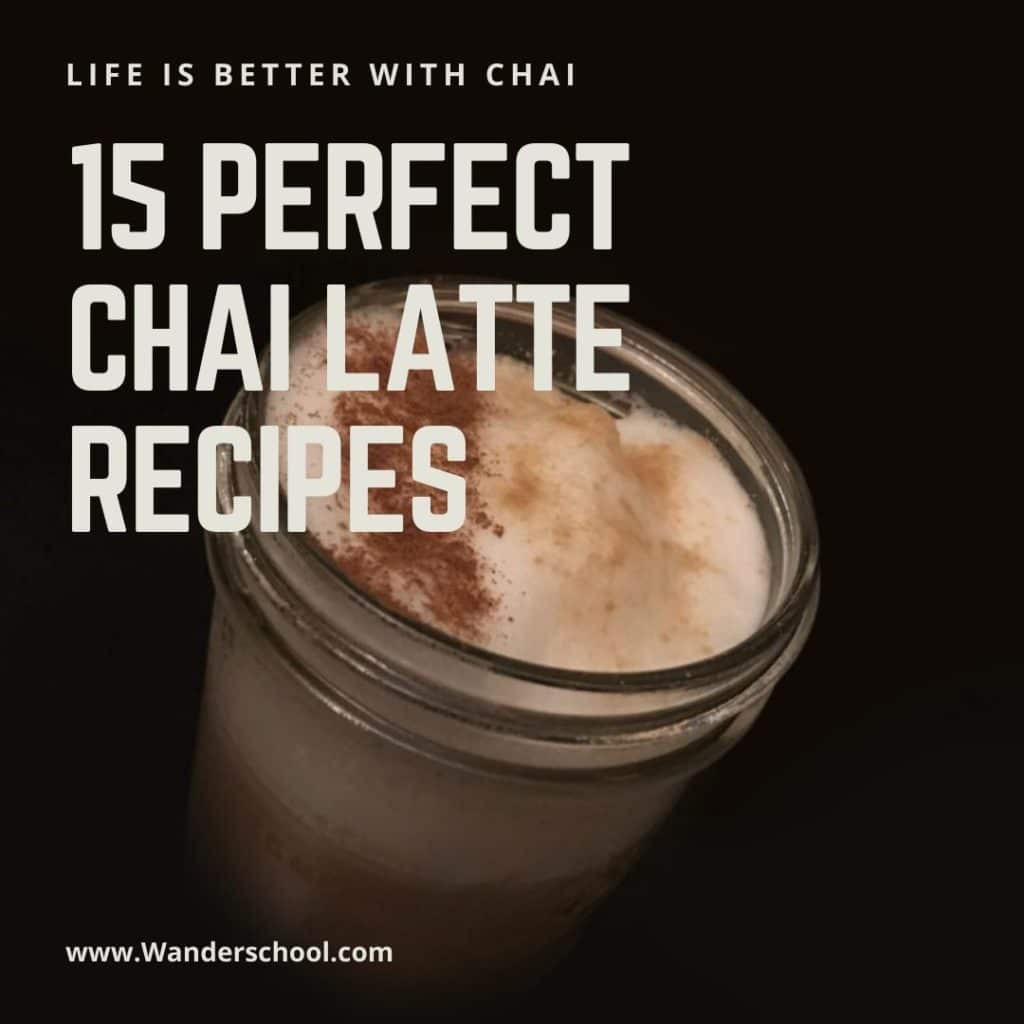 Looking for perfect chai latte recipes? I've got you covered! So, read on.
A good perfect chai latte makes me SO truly happy!
I've been known to drive hours, all the way to Canada, to one of my favorite coffee shops in North America, just for an incredible chai latte.
And, I've also been known to drag my kids through the streets of The Big Apple in search of the best cup of chai latte bliss in New York City.
Affiliate Links Disclosure: My posts sometimes contain affiliate links, which mean that if you click on them and make a purchase or sign up for an offering, I may earn a commission, at no added cost to you. I received no compensation for writing this post, and it reflects my own experiences, research, and opinions. You can read my my privacy policy here. Thank you so very much for reading my blog!
I've Got Chai on My Mind, Baby
It's been months since I've had a chance to get out and grab a perfect chai latte at a coffee shop. In honor of the re-opening of coffee shops, restaurants, and bars, in beautiful France (from where I'm writing this post), I've put together this round-up of 15 Perfect Chai Latte Recipes for you to make and find your own cup of bliss anytime you want.
Master the Perfect Chai Latte
Did you know that you can master the perfect chai latte at home? Yes, it's true!
So, you don't have to wait for coffee shops to reopen to have a chai latte made exactly the way you like it! With these easy and straightforward recipes, you can make your own chai–with exactly the right sweetness and the right spice for your taste.
15 Perfect Chai Latte Recipes
Get your chai on with these perfect chai latte recipes
1. Skyrunning Girl's The Perfect Dirty Chai to Get Dirty With
Skyrunning Girl says that this chai recipe, made sweetened with maple syrup, will warm up your heart.
2. Snack and Sip's Starbucks Copycat Chai Tea Latte
I love grabbing Chai lattes at Starbucks, especially when I'm in the mood for some sweetness. Snack & Sip's copy cat, make at home, Chai Latte recipe is a dream come true!
3. Claudia Canu's Homemade Sugar Free Chai Latte
If you're looking for a healthy chai latte recipe, but are unsure how to go about making the perfect version, you have to check out Claudia Canu's step-by-step recipe.
4. Sage & Simple's Homemade Chai Latte
Self-admitted Chai latte junkie, Sage of Sage & Simple, has you covered with the perfect homemade Chai latte made with English Breakfast tea. And you'll save tons of money making your own! Get her perfect chai latte recipe here.
5. Shivani Loves Food's Masala Chai (Indian Spiced Tea) Recipe
Shivani's 5 ingredient, authentic chai recipe will convince you that YOU (yes, you!) can make the perfect chai at home!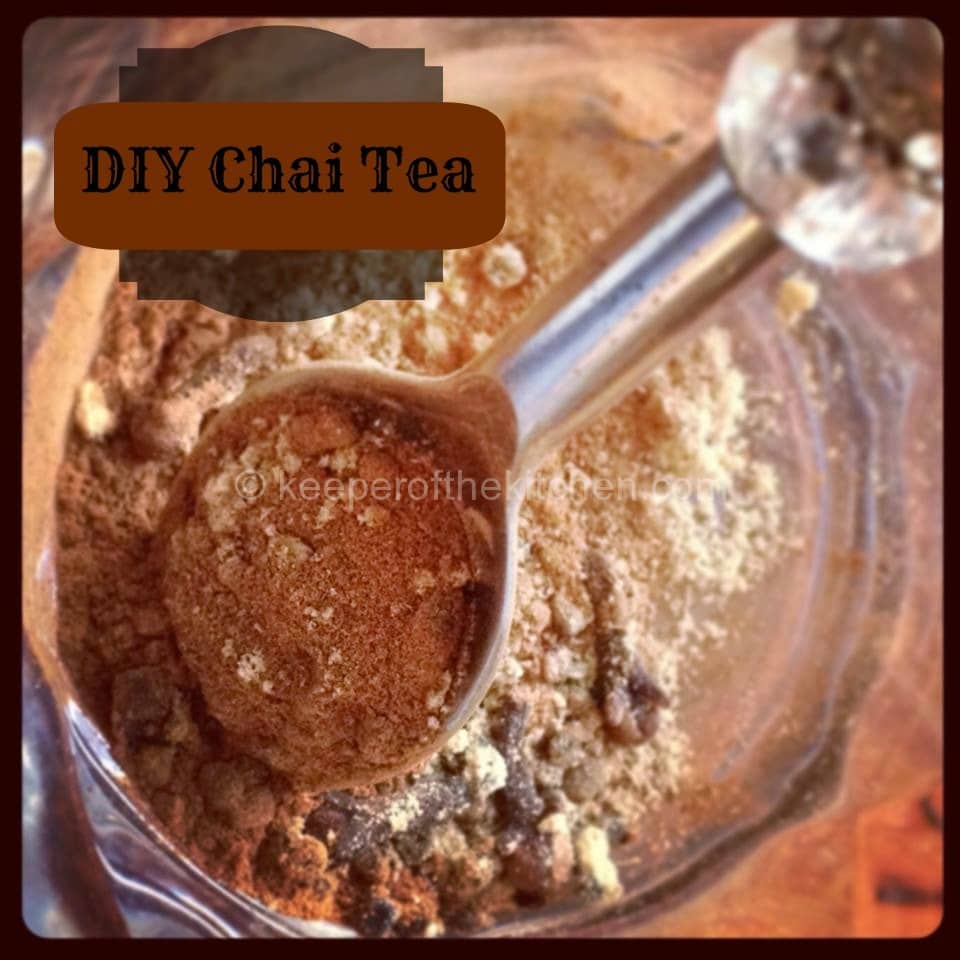 Keeper of the Kitchen's recipe made with Redbush tea (noted for healing properties), might just be a chai latte winner.
The Perfect make-ahead chai tea concentrate from scratch, so you can have a cup of chai latte bliss whenever the mood strikes!
8. Simply Stacie's Slow Cooker Chai Latte Recipe
If you're looking for the perfect chai recipe that requires minimal effort and you have a slow cooker (or want an excuse to buy one), you have to check out Simply Stacie's recipe.
If you're in the mood for a perfect cold chai latte, check out Camp Brighton's Iced version here.
In the spirit of summer, Leelalicious has this perfect iced chai tea latte recipe.
11. Super Safeway's How to Make a Chai Tea Latte Recipe
With a total time of ONLY 10 minutes to make the perfect cup of chai, you have to check out Super Safeway's How to recipe.
12. Flavours Treat's Masala Chai Tea (Homemade Chai Spice Mix)
If you are looking for an authentic version of masala chai to make the perfect chai latte, don't miss Flavours Treat's flavorful recipe.
This vegan chai latte recipe is packed with health benefits. Get Moon and Spoons and Yum's recipe here.
The perfect chai latte recipe for anyone in love with Keto or thinking about a Keto lifestyle transformation.
The perfect chai tea mix recipe to satisfy your chai tea urge and keep you honest on Keto.
Recipe Love
If you loved this compilation of chai latte recipes, please share the link with your friends and family! Or please Pin this post to share with your own followers… thank you for pinning!!! It's easy to make chai at home and to master the perfect recipe for your taste buds.
And, when you make your own chai, not only can you enjoy a cup of chai latte bliss whenever you feel like it (or whenever the coffee shops are closed), but you'll save tons of money making your own perfect cup.
Happy Sipping,
Julie
If you love chai and love this post, please consider sharing the love and pinning, tweeting, or sharing this post with your friends or followers. I truly appreciate it! 🙂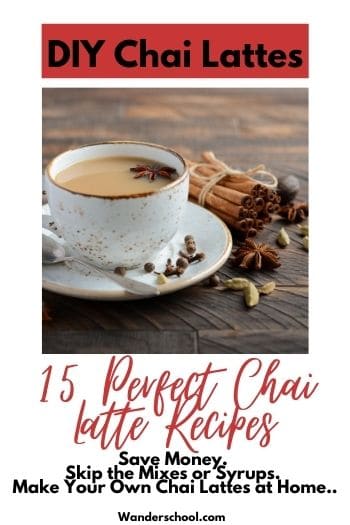 Follow Julie on Social Media! 😉
Related Posts You May Love