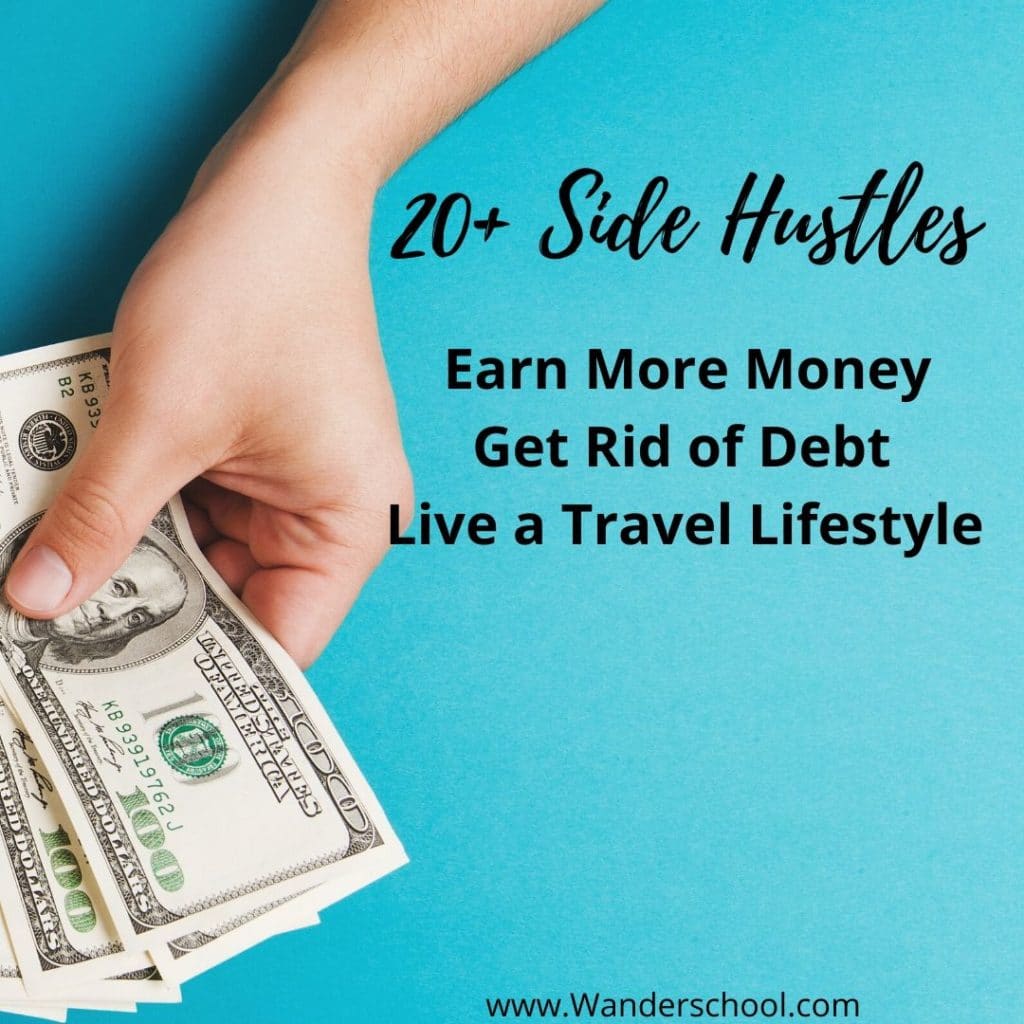 Side Hustle Ideas So You Can Travel with Your Family or Live a Travel Lifestyle
You need a side hustle, right?
If you're looking for a side hustle, part-time job, or business idea that will let you travel with your family and live a travel lifestyle, read on.
Affiliate Links Disclosure: My posts sometimes contain affiliate links, which mean that if you click on them and make a purchase or sign up for an offering, I may earn a commission, at no added cost to you. I received no compensation for writing this post, and it reflects my own experiences, research, and opinions. You can read my my privacy policy here. Thank you so very much for reading my blog!
What's a Side Hustle?
A side hustle is usually considered employment that happens on the side of one's regular, full-time job. That job could include staying at home and raising children.
It's basically doing something more on top of what you're already doing to make ends meet.
Why a Side Hustle?
There are many reasons people want or look to create side hustle. Here are some of those reasons:
Necessity, to help make ends meet.
To test out or build up a business idea, before quitting a full-time, steady job.
For fun or to follow a passion.
To pay off debt.
To bring in extra travel money.
Hustle and Hit the Road
A side hustle could be exactly what you need to literally get on the road for a solo or family adventure.
Think RV or Van Life. If you interested in a life on the road, check out my 11 Ways You Can Live for Free (or Nearly Free) in an RV 
A side job or business idea can help you pay down or pay off debt. If you are trying to pay down debt, you might want to check out Dave Ramsey's Complete Guide to Money
In addition, a side hustle can be a source of income that fills a travel savings piggy bank. 
A side hustle could be that job, project, or business you've been slaving away at (or dreaming about building) that ultimately turns into a full-time gig that allows you to quit your day job and spend your days doing what you dream about now.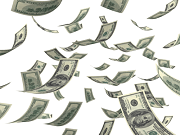 Who doesn't want extra income?  Additional Benefits of a side hustle:
Creative outlet that let's you focus on something you enjoy while making additional cash
Scale back your day job commitment or retire sooner
Save for epic travel adventures
Design a lifestyle around the hustle that allows for a full-time travel lifestyle, slow travel, or flexible living
Create a life where you can live on your own terms
If you want to create a side hustle, so you can live a travel lifestyle like your favorite instagramers, check out these related articles:
20+ Side Hustles to Make Extra Money So You Can Travel or Live a Travel Lifestyle
1. Swoop up your side hustle niche on Instagram and Social Media. 
Start on your side hustle today! 
Launch an Instagram profile and start filling it with captioned images of your side hustle. Create a presence on other social media channels, including Tik Tok, Facebook, and Pinterest.
Want to start a side business as a photographer? Want to become a life coach or start a mobile RV repair business? Use Instagram and other social media platforms to start showcasing your work and services. Caption your work, promote it, and build a following of potential clients and fans.
2. Build a blog. 
Even in our limited attention span world, blogs are still relevant. In many ways, blogs are becoming MORE relevant than ever. The business of blogging is exploding. It's speculated that the coming years will be big years for bloggers.
A blog is incredibly important for launching and growing your side hustle or business. And a blog gives you a place on the Internet to promote what you do. A blog allows allows you to build a following, and to showcase what you do or offer.
If you are serious about generating income from blogging, check out the blogging resources in my Become A Blogger Library  
3. Affiliate Marketing.
Use your blog or business to promote other companies products, goods, and services. This is often referred to as affiliate marketing. When people click on links that you promote on your site and buy the items your promote, you earn a small commission (or sometimes big commissions) from marketing companies or businesses.
When you use affiliate marketing, there are not usually any strings attached for your readers or customers (or for you), other than following affiliate marketing guidelines and making any required disclosures. Some successful bloggers make $5,000, $10,000, or more than $80,000 a month on affiliate marketing. Seriously. 
4. Sell on Craigslist, eBay, Facebook Classified Groups, Instagram, Poshmark, Vinted, or Used Online Clothing Stores. 
This is a great way to declutter your home as you prepare for a life of future travel. You can also step it up a notch and turn reselling into a lucrative gig.
Some business savvy entrepreneurs benefit by creating a specific niche, such as selling designer clothes, specific brands, or specialize in products, such as a niche seller of sleeping bag liners or reseller of limited edition running clothing.
I know one woman who maintains her eBay and Instagram shops around her kid's daily schedule. She checks in via iPhone on orders and posts new products on the go. This side hustle has become a key source of income in her life.
Places where you can unload your clothes online:
Poshmark. It may be hard to believe, but there are Poshmark sellers who make six-figure salaries selling clothing on Poshmark. The book, Poshmark Unlocked, shares some of these secrets. 
Depop. This is a funky, vintage, sporty clothing resale site. 
Rebelle. A site where you can resell high end clothing. 
ThredUp. One of the biggest online consignment shops.
Vinted. If you're based in Europe, this is HUGE!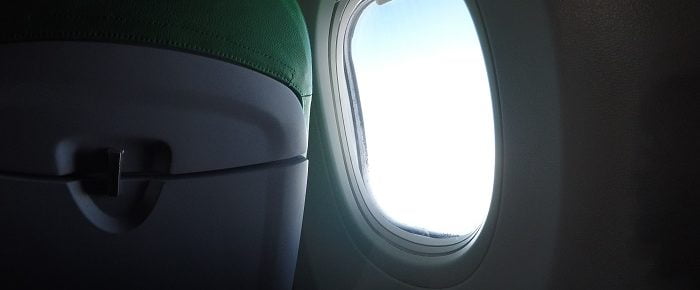 5. Sell on Etsy. 
If you are the creative type, selling your own products on Etsy (or Amazon Handmade or other handmade sites) could be a great option for extra income. It could also become your main source of income.
What started out as a hobby and way to try to make $100 a week, turned into a $70,000 month gig for one California woman. 
Don't think you have skills? Think again. Can you paint or stencil signs? Or Can you knit or crochet? Can you sew? Do you have woodworking or carpentry skills? Do you know how to do graphic design and design logos? Can you make digital printables? There are so many creative possibilities to turn your talents into cash.
6. Apply for a part-time job or Create your Own, Such as a Virtual Assistant. 
A part-time job working for someone else is a good way to send a bit more cash your way. For example, you could create a part-time gig as a virtual assistant.
Sure, you may not have as much free time or flexibility as you'd like now, but a part-time job could be the ticket to paying down debt or building skills that will help you launch a business. It could also help you land the next better paying gig that will get you the lifestyle you seek.
7. Fiverr. 
'Don't just dream, do.'  If you have digital skills or are creative in digital deliverables, Fiverr can be an awesome way to generate a revenue stream that requires flexible commitment depending on your availability and schedule.  I've made a number of purchases from Fiverr businesses over the years. There are some incredibly responsive and creative people on Fiverr who can make your life and business easier.
8. Get Paid to Blog. 
Businesses, brands, companies, schools, individuals, and others need bloggers. There are legit gigs that will actually pay you to blog. Some gigs are actually quite lucrative.
I found one of my favorite blogging gigs of all time on Craigslist once–just be mindful that not all gigs are legit, so you need to be cautious when you are screening opportunities.
9. Become a Freelance Writer. 
You can get paid to write online, as well as in print magazines and publications.  Publications continuously seek pitches, articles, and writers. 
Keep in mind some freelance writing opportunities don't pay a lot, but some pay very well.  Once you start publishing and build your library of writing clips, you'll increase the chances of landing better paying writing assignments. You can find opportunities at Freelance Writing Gigs.
10. Teach online. 
If you have subject area knowledge or generally love teaching, consider teaching online as a way of generating income. If you love teaching kids, Outschool is an awesome choice for teaching. Some teachers bring in thousands of dollars a month just by teaching there online.
My homeschoolers love taking classes on Outschool, including traditional and non-traditional subjects, like courses on bitcoin currency and psychology.  You might also try teaching at Udemy, where some part-time instructors make $1000+ a month.
If you like languages, you might also consider teaching or tutoring English or other languages on Italki.com.
With platforms like Zoom, you can also teach fitness classes, like yoga, anytime and anywhere. 
11. Build Websites. 
Are you a rockstar computer programmer? If not, brush up on your skills for free at sites like Codeacademy or Kahn Academy and launch your own website building business.
12. Get Paid to Do Surveys. 
Yep, it's hard to believe, but it's true. You can actually get paid to do online surveys. The key is ensuring you're dealing with a reputable company.
13. Become a Coach. 
Coaching services are all the rage these days.  Becoming a life coach, writing coach, health & fitness coach, running coach, nutrition coach, spiritual mentor, yoga coach–you dream it, you do it.
14. Become a Brand Ambassador. 
Have a favorite brand?  Promote it.  Brands actively seek people like you, especially if you have a sizeable social media following.  For example, if you love running and have followers, you could generate extra cash by promoting products. Many brands have ambassador programs and all you have to do is apply to become one.
15. Write a book. 
Can you write?  If so, write a book. Write an e-Book. You can self-publish it or find a publisher.
16. Sell online courses. 
Make a course and sell it online. If you have a blog, that's a great way to market and sell your courses.
17. Launch a mobile service. 
If you're looking to travel and be on the go, consider launching a mobile business.  Good with auto repairs? Consider a mobile RV repair business.  Love cleaning? Consider a motorhome cleanup or washing service.
18. Rent Out Your Home. 
Have an extra bedroom? An extra apartment? A house?  Rent out your space while you build your travel funds or while you are away. AirBNB is my go to option.
19. Become an Editor. 
Edit others' work.  You can find editing jobs online at sites like Craigslist, Flexjobs, or Upwork.
20. Sell Your Photos.
Sell your photos online. You can also list your photos (or some of them) for free download at Unsplash to quickly build your photography street cred.
21. Shop for Other People. 
There are lots of people who are too busy to shop for themselves or do things that some might consider ordinary. Launch a business or find work as a personal, in real life or virtually, assistant for someone. Help with tasks such as shopping, clerical work, running errands, and more. Or get a gig working for a delivery service.
22. Become an Uber or Lyft Driver. 
If you love driving or have a vehicle, why not?  Become an uber or lyft driver, work when you want to, and pocket extra cash for the lifestyle you dream about.
23. Busk. 
Assuming you've made sure it's legal where you want to set up (in some places you need a permit or special permission), become a busker or street performer. Good at guitar? Open your case, start playing, put a smile on your face, and hope someone throws a dollar or more your way.
24. Upwork.
Take on project based work or consulting gigs on Upwork or other consulting gig sites. Work as much or as little as you'd like. 
Looking for More Side Gig or Side Hustle Ideas? Check out: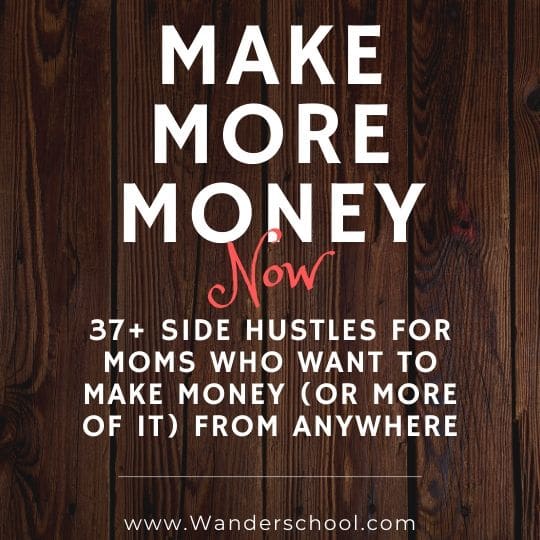 If this article was helpful, please consider sharing the love and tweeting it, pinning it, or sharing it.
Don't wait to start living the life you dream about! Don't let your fears stop you. Come up with your plan and make it happen!
Follow Julie on Social Media! 😉