Are you born to telework, télétravail, telecommute, or live a flexible work life? Do you have what it takes to be a good teleworker?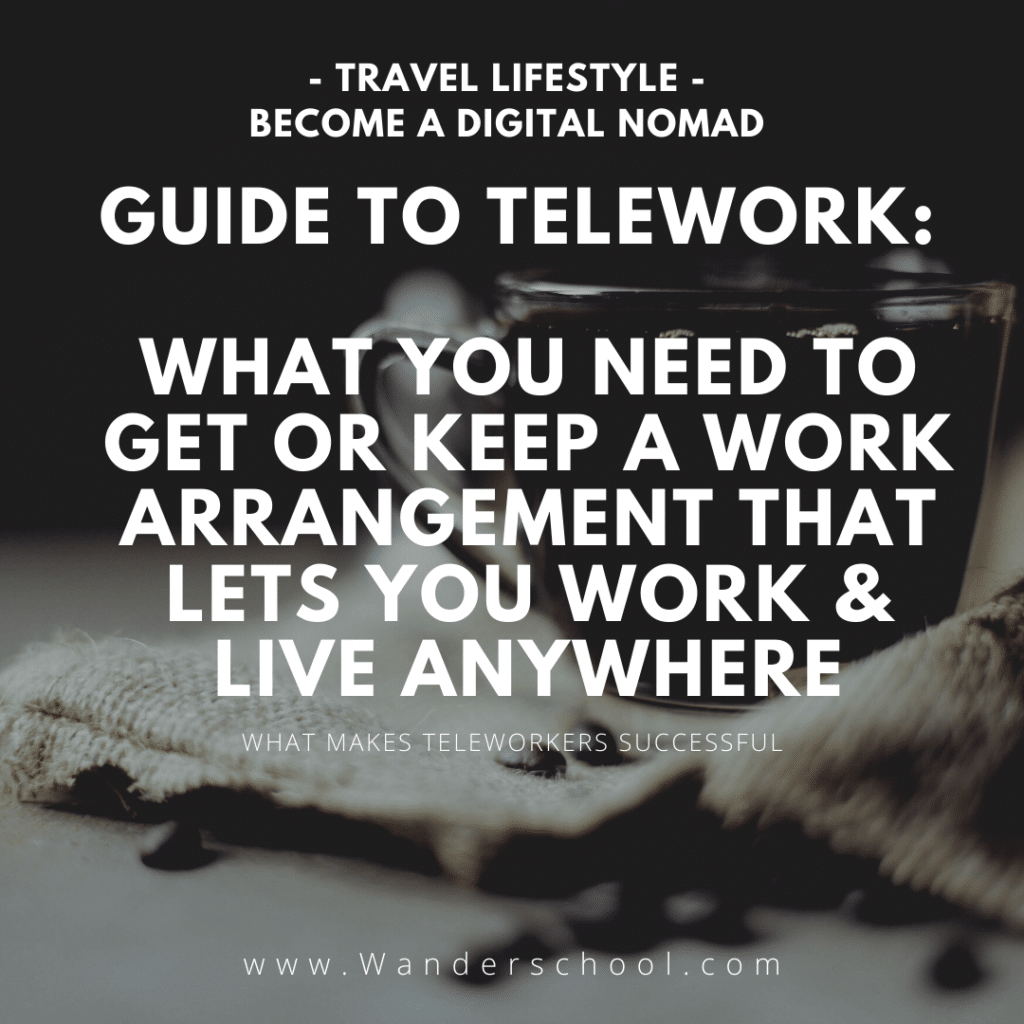 I love having the flexibility to write and work from anywhere, like at cool coffee shops sprinkled throughout my travel life. Sometimes I think telework (also referred to as as teleworking, télétravail, telecommuting, or digital nomad life) is encoded into my DNA.
It makes me happy to have the freedom to pop open my laptop and work, send email, or take calls wherever I am located. I like feeling productive anywhere and on the go. It's also nice when the kids can work alongside me.
Covid-19 and Telework
The COVID-19 pandemic has changed the telework, télétravail, telecommuting landscape. No longer are people with super long commutes, digital nomads, or people who live the travel lifestyle and work remotely wherever there is an internet connection, the only people working at home or in non-employer owned locations.
Just as school at home has become the norm, so too, has telework. As the days left of lockdown and confinement get fewer in many parts of the world, businesses and governments are taking steps to prepare back-to-work plans, transitional plans, and telework guidelines.
With life inching back toward normalcy, employers may soon realize that some employees will want to continue the telework life. It may be difficult for some employers to make the case that all employees need to return to the office to work. Not only because of ongoing concerns about COVID-19 and childcare issues presented by closed schools, but because for many employees, after weeks of telework and working out telework kinks, they have discovered ways to seamlessly (or nearly so) work productively, thanks to technology, like Zoom Video Conference or Google Meet.
Some employees will have discovered that they really like telework. Perhaps they are more productive at home. Perhaps they feel more comfortable or healthy, physically and emotionally, and better balanced teleworking.
Still some may discover that they were born to telework–and this realization may forever shift their work goals or priorities.
Are you one of those people who is born to telework?
Let's find out.
Born to Telework
Does your DNA have "telework" encoded into the strands, like I'm convinced mine does? Some employees are seemingly born to telework. Their personalities, work habits, values, comfort zones, integrity, and ethics seem programmed for successful telework arrangements.
They are the employees who give "telework" a really good name.
What Makes a Good Teleworker?
Generally speaking, "successful" teleworkers seem to value their flexible work arrangements and are committed to doing a good job at work, even when work is from a home office, an airport waiting area, or Starbucks. Location doesn't distract them from their primary goal during the workday: doing the job they enjoy and get paid to do.
Of course, though flexibility is one of the perks of telework (e.g., walking the dog during a mid-morning coffee refill, grabbing the mail in between calls), employees who are successful teleworkers seem to understand and recognize that there are boundary lines and limits to teleworking.
Appreciation for Flexibility vs. Taking Advantage
Work is called work for a reason. There is a line between enjoying the benefits of teleworking and taking advantage of teleworking or an employer's flexibility. Rather than appreciating flexibility and the perks that accompany it, some people are careless or intentionally abuse flexible work arrangements.
While there's a spectrum of performers, regardless of where an employee works, some employees simply make better teleworkers than others. Some make totally awesome teleworkers.
It's not that employees are categorically good or bad teleworkers, it's just that some are more suited to telework. Some are more capable, more reliable, more trustworthy, more ethical, and more appreciative of what they've got with a flexible arrangement. Some just require less employer hand-holding or oversight.
Some are born to telework.
What Signs Suggest That an Employee is Well-Suited to Telework?
There are clues that an employee is well-suited to telework. Of course, they aren't etched in stone. They are merely clues…like good (or really good) hints:
Clues that Someone Will Be a Good Teleworker
If you want to continue a telework life, or if your dream is to telework and live a digital nomad travel life, or you want to convince your employer to let you start teleworking, emphasize these strengths (and improve them if you need to):
The Clues
-Independent nature.
-Works well with a hands-off approach
-Past telework success–even to the point of "overachieving" (e.g., "extra" hours, proven availability, exceptional responsiveness)
-Proven performance
-Self-motivated
-Self-monitoring
-Organized & disciplined
-Good communication skills
-Good understanding of own strengths, weaknesses & job expectations
-Finds comfort in being at home or in an alternative work environment and can work productively
-Confidence to know when to ask for help or guidance from bosses, peers, or clients
-Wants to work–even loves, loves, loves to work! And wants to do it from home (or anywhere besides the work office).
-The "right kind" of boss. Psst….bosses…the kind of boss you are matters…are you flexible in nature? Does your personality and management style allow you to trust your employee and confidently manage with a loose grip?
How to Get or Find a Telework Arrangement
If you think you have what it takes to work remotely, how do you get or find a telework arrangement if you don't already have one?
1. Talk to Your Employer. If you already have a job that you think could be done via telework, talk to your boss. If you can't do yours remotely, perhaps there is another opportunity within your company that will work.
2. Search for a Flexible Job Online. Filter job searches for telecommute or remote opportunities.
3. Create Your Own Job. Consider starting your own business or developing a side hustle that will eventually allow you to work from anywhere.
4. Research companies that are specifically known for being telework-friendly. Reach out to these companies. Use your social media, LinkedIn and personal contacts to help get you in the door.
5. Study Up. If your current job isn't well suited to telework, consider re-tooling or studying up to make a job or career change so you can get the flexibility you seek.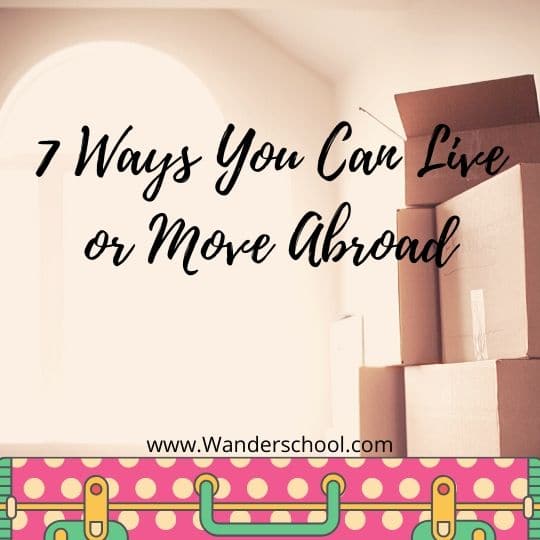 The Good and Bad About Telework
Everything has pluses and minuses, right? Here's a quick run down of some of the pros and cons of telework, teletravail, digital nomad work.
Pros
Work in your jeans (hey, just put on an awesome shirt and no one will know you're keeping it casual when you're on conference calls)
You can stay home or work from your favorite space, like a coffee shop.
You may be able to travel or live abroad, depending on your employer and telework arrangement
No commute. So you get more time at home, less wasted time in the car, bus, train, or subway, and more time with people you love or doing what you like to do after or before work.
Money savings. You'll save on lunches and after-work drinks when you stay home. You might be able to reduce child care financial burdens, such as being at home when a child comes home from school and bridging 'babysitting' time until the next parent, sitter, or sibling arrives.
Less Drama. Fewer distractions and less personal work drama.
Mental health. For some people, independently working outside of the office can mean less stress, less anxiety, and overall healthier well-being.
Cons
Less work-in-your-face interaction, and increased loneliness or disconnect with work
Career track. Some employers might overlook work-at-home workers for promotions or opportunities because of perceptions or stereotypes that they aren't working as well or enough, aren't equal, or on par with other workers
Overworking. To prove that you are working and doing a good job; to prove that you appreciate the opportunity and don't want to mess it up
Not working enough. Because, well…. you might be able to slack off a bit more than you should.
No after-work meet-ups or social post-work drinks. You have to go out of your way to plan to see people from work.
Drop a comment about your own telework experiences. Are you born to telework? Why or why not? Start the Conversation below….