Eeekk…I don't like my blog!
I love blogging. Like LOVE it. I often wake up in the morning giddy over the thought of going to a coffee shop to get my blogging done.
But I don't like my blog.
Don't get me wrong. I don't hate my blog. Nope, not at all. That's wayyyy too heavy of a word, anyway. It's just that I don't particularly like it.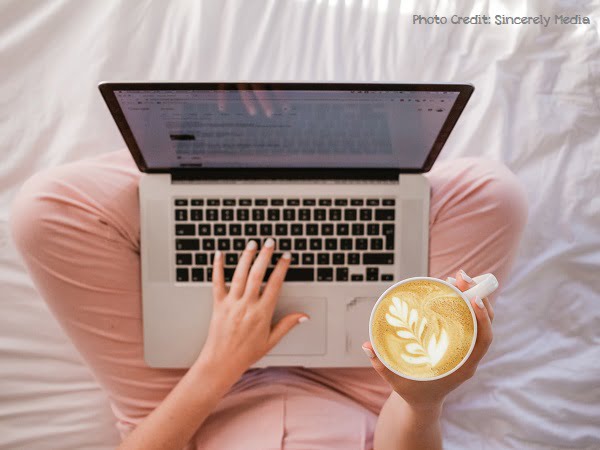 Why Don't I Like My Blog?
I'm spent a lot of time thinking about my blog and my relationship with it. I've nailed down the issues to two:
1. I have a lot of content that I want to produce (or have produced), but I struggle with how to lay it out in a pretty, visually appealing, organized, and easily accessible way. A lot of the content overlaps. And sometimes it feels like everything I write could fall into every category… but that makes my blog feel messy to me. I need more organization and subject separation.
2. I suffer from the blog grass is greener elsewhere syndrome… the pitfalls of blog comparison. I need to compare less about the visual appeal of my blog and focus more on my own blog. By pouring in the time to overhaul the things I don't like.
Let's Talk About Blogs, Baby, Let's Talk About You and Me…
I'm not writing this rant for a pity-party. I'm not hoping for a flood of comments telling me it's all good.
Rather, I'm writing this post because I know I'm not the only blogger in the blogosphere who has blog relationship issues. Actually, I know some bloggers hate their blog with a passion.
And I want to talk about some of the reasons I've heard time and time again about why bloggers get frustrated with their blog.
Think of this post as a little blog talk therapy. And hopefully, it will help you get deal with any blog frustration. Or will help you find inspiration to keep going, to keep persevering, to keep at it…because we can do this blog thing. 😉
The Grey Sweater Analogy & Blog Self-Help
My blog sort of reminds me of this chunky, grey sweater I have in the bottom of a drawer. I love it. At least, In theory I do. It looked soooo good on the rack in a little boutique in France.
When I spend time with the sweater (on), it feels cozy. It's feels right. But when I step back and look at it, I see problems with it. Like it doesn't fit well. And you'd think it would fit because it's one size fits all.
And it's grey. I love grey, but this sweater is a lifeless grey when it's worn. But when it's just sitting there, hanging out in the drawer, it looks good. I swear, as soon as I slip this sweater over my head, there is absolutely nothing I can pair with it to bring it to life. Even worse, when I touch the sweater, it feels prickly. Not soft. But it looks soft from a distance. But somehow the heft and awkwardness of it all feels strangely comforting. And uncomfortably frustrating at the same time.
Sometimes I think about donating the sweater. But then I think, well, maybe I haven't given it a fair chance yet. Like maybe I need the right skinny jeans to go with it. Or maybe it would look right with super baggy, loose fitting boyfriend styled jeans.
This grey sweater…I can't think of a better blog comparison. There's so much to love about my blog, but I'm not there yet. Still, the frustrating parts are real to me, even if it looks fine–even good–just sitting out there in the blogosphere. And I don't know when, if ever, I will piece it all together in a truly satisfying way… in a way that convinces me to abandon my doubts.
I Don't Like My Blog
So, I have a good idea why I don't like my blog. But let me dive into some of the reasons why many bloggers don't like their blog. For some, it's a love hate blog sort of thing.
Maybe some of these reasons will resonate with you.
1. Technical Problems
Let's face it. Seeing drops in performance stats is frustrating, especially when you pop open Google Console and discover errors. And technical errors that you have no idea how they came to life. Of course, there are also technical problems related to themes, WordPress plugins, and updates.
Add it all up, and it's no wonder why so many bloggers get frustrated or discouraged by technical blog-related problems.
2. A Lot of Effort for Iffy Returns
Wouldn't it be nice if you knew exactly what you had to do to guarantee blog success? Or if you could accurately estimate when your blog would achieve financial goals.
Sure, you'll find lots of eBooks, courses, and marketing gurus promising blog success, sometimes instant blog success, but anyone who has been at this ol' blogging thing for any period of time knows that there isn't a magic formula.
Blogging requires a whole lot of sweat. And maybe a little (or a lot of) blood and tears. There's rarely any way around it, blogging means putting in a whole lot of time and effort to produce content, to organize content, to design.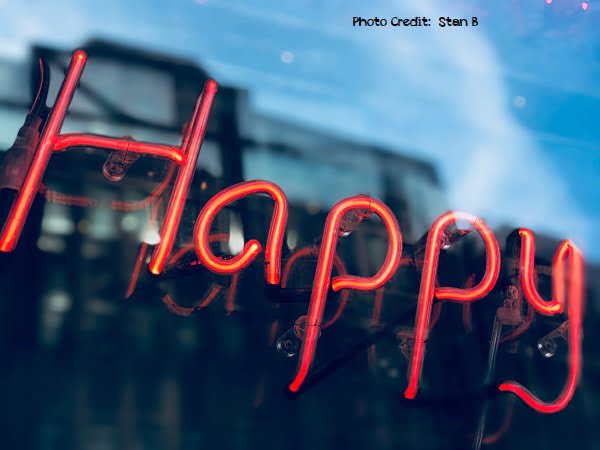 3. You Can't Always Blog for Fun or Pleasure
Another point of frustration is the reality that blogging professionally or to make a real living often means that you have to produce content that other people will (hopefully) read. It's goal oriented writing. You have to churn out content that will encourage action, whether that is consumerism, like getting people to buy what you're promoting, or signing up for services.
Sometimes it's frustrating that blog content has to have a purpose. Like you have to write with your audience in mind. And you have to write with SEO in mind.
Sometimes blogging feels restrictive. You have to compose a blog post thinking about algorithms and trends. Will Google bless your effort and rank it well? You have to rely on analytical tools, like KeySearch or SEMRush to figure out what your competitors have done or how similar features compare.
4. Metrics, Algorithms, or Traffic Requirements of Programs Change On You
This is a frustrating one for sure. Sometimes ad networks and programs change their traffic requirements to join, such as the popular ad network Mediavine, which changed (i.e. increased) its blog pageview requirements in 2020. That feeling of being oh, so close, yet so far away from blog success (characterized by many bloggers as acceptance by Mediavine) is sometimes hard to swallow, especially given the energy a blogger has to sink in just to get close to an ad network traffic milestone.
And then there are social platforms like Pinterest, which can be a blogger's dream or nightmare, for traffic generation. Recently, Pinterest changed the game and started requiring bloggers to produce mass quantities of fresh pins to get noticed. And for some, even doing what they think they are expected to do to "win" at Pinterest, they see their numbers plummet. Early this year, I was inching closer toward a million monthly views on Pinterest. I took a few days off, and my numbers quickly crashed. I got discouraged, and took more of a Pinterest break. Weeks turned to a couple of months. My current monthly views are just under 20k, despite spending much of the year producing daily fresh "pins" and content that seemed to be making the Pinterest algorithm happy.
READ MORE: To Learn How to Use Pinterest for Blog Growth, Definitely Read How to Leverage Pinterest to Grow Your Blog. It will help you see how some bloggers find success (or not) with Pinterest.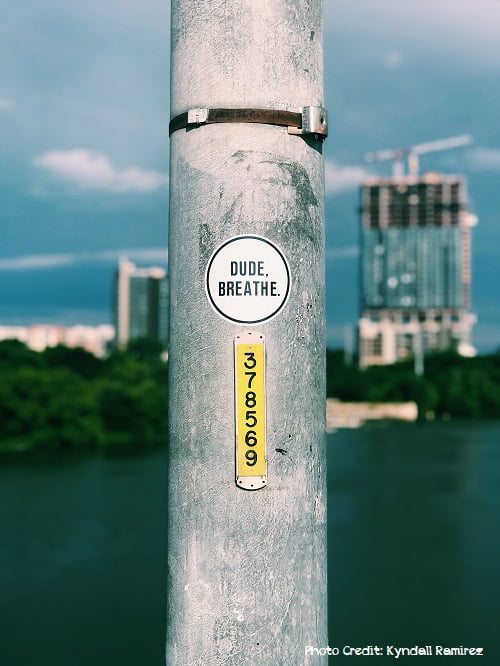 5. Patience is Hard
Lots of newbie bloggers start blogging and then quit. Some might say they fail. I think it's not so much they fail, but they get discouraged. Blogging takes a lot of patience. It's easy to think, I don't like my blog. It's not giving back to me fast enough. However, to make money, a blogger has to learn to grow traffic, build readership (a blog audience), engage in blog marketing, and get good at blog monetization.
Start a blog from scratch has a steep learning curve. There's a lot of learning and self-teaching that takes place. Every part of the blog process requires patience. Sometimes SO MUCH patience.
6. You've Got to Be Social
Another reason some bloggers don't like their blog or get frustrated is that blogging requires you to be social. Nah, I'm not suggesting you have to be an extrovert to be a successful blogger or be an introvert with strong social resilience. However, blogging success requires effort beyond writing awesome, unique content that goes viral. Often, a blogger has to pour in a lot of time working social channels and networks, in addition to building a blog. This means connecting directly with people, interacting and engaging an audience, and producing content for social networks. Talk about a lot of socializing!
Speaking of being social, come follow me on my socials. 😉
Follow Julie on Social Media! 😉
Turn That Frown Upside Down
Okay, rant over. I'm ready to dive back into my writing now.
And I hope now that you can see you're not the only frustrated blogger out there. There's definitely a strange sort of comfort in shared misery. It's like that miserable grey sweater of mine. I'm not ready to let go of it yet. It has potential.
Happy blogging. Go get that success!
Oh, and please drop me a comment below and tell me what you think about this post and where you're at with your own blog frustration. I'd love to hear from you.
Related Posts You May LOVE
Should You Use Linktree to Promote Your Blog on Social Media?
20 Things I Wish I Had Known Before I Started Blogging