So, you want to be a mompreneur? How cool is that!
Whether you're looking to get back to work, switch careers, or build a side hustle to make money while raising children, you've landed at the perfect spot to help get started on your entrepreneurial dream.
Affiliate Links Disclosure: My posts sometimes contain affiliate links, which mean that if you click on them and make a purchase or sign up for an offering, I may earn a commission, at no added cost to you. I received no compensation for writing this post, and it reflects my own experiences, research, and opinions. You can read my my privacy policy here. Thank you so very much for reading my blog!
What is a mompreneur – or mom entrepreneur?
Sometimes referred to as mom entrepreneur, a mompreneur is an entrepreneurial minded mom who establishes or owns a business alongside raising a family.
Perhaps a mommy and me business comes to mind. However, there are many ways for moms to work from home and create successful businesses. And, there are so many business possibilities that can allow you to make money at home–on your terms.
And while becoming a mompreneur may not be easy, it is doable.
Yes, if you want to become a mompreneur, you can do it!
Why become a mompreneur?
Many moms choose to become mompreneurs because they can work from home. Others choose to become entrepreneurs because they get to be their own bosses. Calling your own shots when it comes to work can help tremendously with work-life balance, financial freedom, and overall happiness. Still others choose to become mompreneurs for personal reasons, like to have flexibility to travel.
How to be a successful mompreneur
If your goal is to become a successful mompreneur, you can. It may take time and certainly effort to achieve success , but if you are committed to your dream, you can crush it!
If you're thinking that you need some ingenious idea to start a business–or an idea good enough to earn a spot on Shark Tank, think again.
Successful mompreneurs know that there is more than one way to create or build a successful business. However, there are many great tips that can help you get there and find success.
Read on for some of these mompreneur tips!
Tips on How to be a Rockstar Mompreneur
1. Imagine the life you want.
If you want to make money from home while raising children, take time to tune into the life you imagine. Just as you might imagine what type of mother you want to be, think about what you'd like your work or money making life to look like.
For inspiration on imaging the life you want, imaging business ideas, or mompreneur jobs, I highly recommend reading Glennon Doyle's Book, Untamed.
2. Hire a Business Coach for Moms
Find a business coach near you or hire an online business coach. Look for a certified business coach or someone with business start-up experience who can advise you on starting your business. A business coach will listen to you and help you find direction, create strategies, or get unstuck.
SCORE is a volunteer team of business mentors who help small businesses.
3. Listen to Mompreneur Podcasts
Podcasts are terrific resources for learning about how to start and grow businesses. Podcasts are great for busy, on-the-go moms. Listen to podcasts on business, marketing, promotion, or jobs at home ideas while folding the laundry, making dinner, jogging on the treadmill, while the baby is napping, or when waiting in the school carpool pickup lane.
4. Follow popular mompreneur blogs
Don't reinvent the wheel! There are so many moms who have been in similar shoes before. Read their blogs. Read their been there, done that advice. Learn what worked for them. Learn about their failures. Discover secrets they wished they had known when they were starting out.
5. Build or expand your professional mompreneur network
Connect with other mompreneurs online. Join groups, such as moms entrepreneur Facebook groups. Build your professional LinkedIn profile and grow your network. Join local community groups or organizations who support business savvy moms, women, and entrepreneur initiatives. Connect with incubator or start-up programs that target women business owners. Participate in online, such as Zoom, or in-person business meet-ups. Attend conferences and events, like online marketing events.
6. Use How to Make Money or Money Making Apps
Learn what apps and tools can help you make money and grow your business. For example, learn about apps that can help you schedule your business marketing and increase efficiency. Learn about apps that can help you save, invest, or manage your money. Learn about apps that can help organize your life and work-life commitments–they will save you time, and time is money.
7. Invest in yourself and commit to continuing education
During momhood, especially during the early years of parenting, it can be tough to find free time for yourself. It can be even harder to find time to invest in your own education. Whether you read an e-book, take a short online course, such as one at Udemy, or take a business college course, self-investment will go a long way toward work-life success.
8. Keep up on news and trends in your industry
Subscribe to blogs, newsletters, or magazines in your trade or industry. The goal? To stay up-to-date on current news and trends, which can help you grow your business or reach your audience.
Dive in and Join the Mompreneur Club
If you start on your dream on owning a business now, just think of where you will be in three months, six months, next year, or in five years! Owning your own business can open up exciting new opportunities, like new job possibilities or travel lifestyle, bring financial peace of mind, and work-life balance. Are you ready to get to work on your mompreneur dream?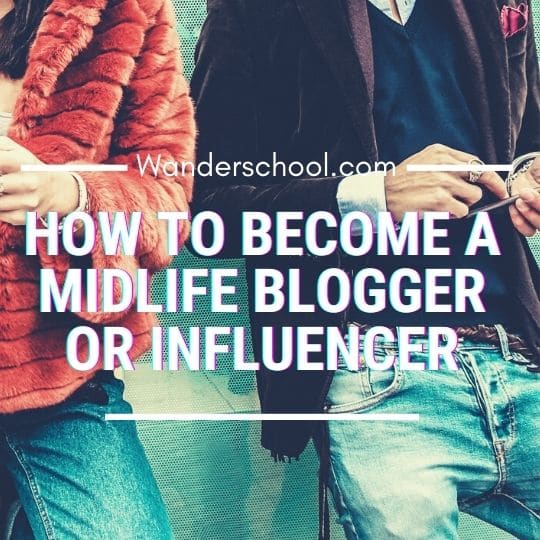 Follow Julie on Social Media! 😉
Drop a comment below. Do you own your own business? Are you dreaming about starting one? What is holding you back from launching or growing your biz?