If you're American, where can you travel now with a U.S. Passport? Assuming, of course, you want to. And assuming you can get a flight and meet any COVID-19 testing requirements.
Which countries are open for American visitors right now?
Affiliate Links Disclosure: My posts sometimes contain affiliate links, which mean that if you click on them and make a purchase or sign up for an offering, I may earn a commission, at no added cost to you. I received no compensation for writing this post, and it reflects my own experiences, research, and opinions. You can read my my privacy policy here. Thank you so very much for reading my blog!
Where can you go?
Whether you're feeling a big time itch to travel right now, wanting to live elsewhere for a bit, seeking adventure, or hoping to reconnect with family or friends in another country, where can you go?
Where Can You Travel Now with a U.S. Passport?
Apparently, there are countries that are allowing Americans to enter. However, allowing Americans to enter a country, isn't exactly the same thing as putting out the Welcome mat.
According to an August 25, 2020, CNN Report, there are countries that will allow Americans, as well as countries that will allow Americans with restrictions. If you're planning on travel, it's super important that you confirm the accuracy of that report yourself before traveling.
You May Be Able to Travel to These Countries
Countries that give the green light for travel in that report:
Albania, Belarus, Brazil, Dominican Republic, Kosovo, Maldives, Mexico, North Macedonia, Serbia, Tunisia and Turkey.
You May Be Able to Travel to These Countries with Restrictions
A number of other countries will allow U.S. Passport holders to enter with restrictions, such as negative COVID-19 test results, travel insurance, and quarantine.
These countries include some Caribbean Islands, like Jamaica and Turks and Caicos, South Korea, UAE-Dubai, and the United Kingdom.
If Your Dream Country Isn't On the List, Don't Despair
If the country you want to visit isn't on the list, don't despair. The day will come when borders around the globe open back up again for Americans. Whether the U.S. Passport will be a coveted passport when that happens, will be determined in time.
In the meantime, you can use this time to plan your course and make changes in your life that will allow you to pack up and go when the time comes.
Changes You Can Make Now So You Are Ready to Travel When Countries Welcome U.S. Passport Holders
Plan the move or relocation. If you are thinking about making a major change, like a move to a new country, use this time of travel restrictions to research visa requirements and get all of your paperwork in order. Depending on where you're going, the visa process could require a lot of paperwork–gathering that paperwork can be extremely time consuming.
Research where you'd like to be. Research boring details, like how to open a bank account abroad.
Join Expat Groups and Discussion Boards. A great way to learn about life in another country is to connect with locals, others who have made the leap, and people like you, who are contemplating a big change.
Join Travel Groups and Discussion Boards. Whether you are a solo female traveler or looking at Van or RVLife with your family, there are some great travel groups and discussion boards on social media. Join them and find inspiration for your travel planning.
And These Changes…
Downsize. Use the time during the pandemic to downsize. Clean out closets. Get rid of junk. Think minimalist or downsized living, so when it's time for a great adventure, you have less work ahead of you. Don't forget, you can probably make cash from your stuff…think, travel fund! I mention some places where you can sell your stuff to make cash here.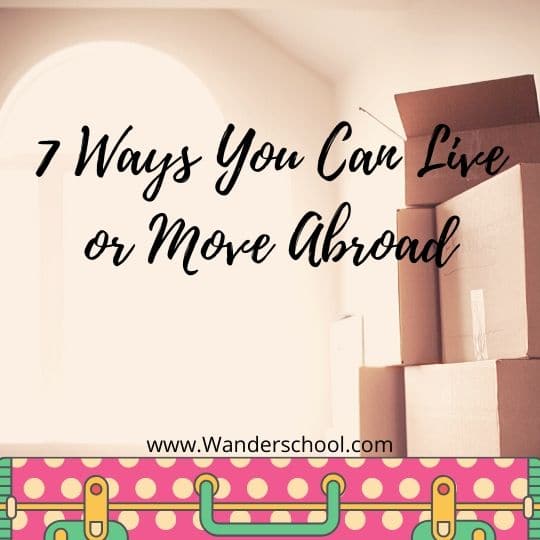 Create a Flexible Career or Work From Anywhere Business. If you're employer will let you work from anywhere, you might be in luck to create a travel lifestyle. If not, consider launching a side hustle (provided no issues with your current employer) that will let you make money from anywhere. I previously wrote 37 Side Hustles to Make More Money from Anywhere, which might be work peeking at for ideas.
Update Your Passport. Check to see when your passport expires. Renew it if it looks like it will expire anytime soon. Check your child(ren)'s passport too!
Shop for Deals. Sure, there are no guarantees right now with travel reservations or tickets, but why not start shopping around, especially for deals that are far out on the horizon–hopefully, by the time the date arrives, you're good to go.
Travel from Your Couch
Until you can travel easily on your U.S. Passport, keep in mind that you can still travel from your couch! While you're socially distancing, it's the perfect time to binge watch travel movies, like The Way or Eat Pray Love. Talk about travel inspiration for your bucket list!
You can also take advantage of virtual library tours, such as checking out the Louvre in Paris. Check out my previous post How to Re-Create Travel at Home for ideas.
Travel Locally or Get Outside
Even if you can't leave the United States, chances are you can probably continue to travel locally (at least for now). So, go ahead and explore your neighborhood, state, or local area! It can be so much fun to discover what's in your backyard.
You can also use this time to get outside. A silver lining to social distancing is that it's more enticing than ever to spend time outside, like on trails hiking. If you aren't sure how to hike or don't know where to start, check out my post How to Start Hiking: A Beginner's Guide.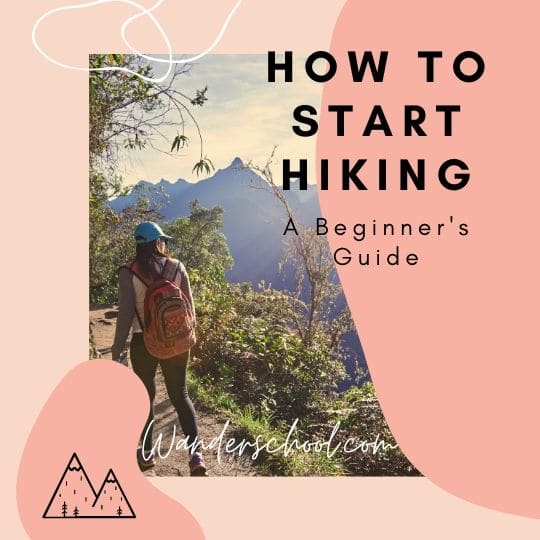 To learn more about International Travel during the pandemic or anytime, check out the U.S. Department of State's site.
Are you wanting to travel right now, but feel stuck? Planning to go to one of these countries that will allow U.S. Passport holders? Drop a comment below. I'd love to hear from you.