Need some refrigerator-magnet worthy inspiring parenting quotes? Check out these five inspirational quotes.
If so, these 5 inspirational parenting quotes will make reaching for the fridge and parenting more pleasant.
And what parent doesn't need more of that?
Affiliate Links Disclosure: My posts sometimes contain affiliate links, which mean that if you click on them and make a purchase or sign up for an offering, I may earn a commission, at no added cost to you. I received no compensation for writing this post, and it reflects my own experiences, research, and opinions. You can read my my privacy policy here. Thank you so very much for reading my blog!
Inspiring Parenting Quotes
Put these quotes on the fridge. Right next to all of those alphabet letters and mini magnetic make your own poetry words . 😉
Inspirational Quote #1
Good Times and Adventures Are Ahead. Just Hold On." – Wanderschool.com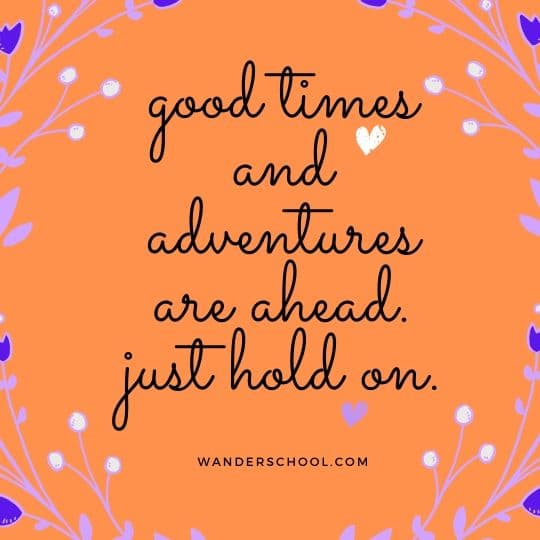 Inspirational Quote #2
"You are Enough." -Unknown. Wanderschool.com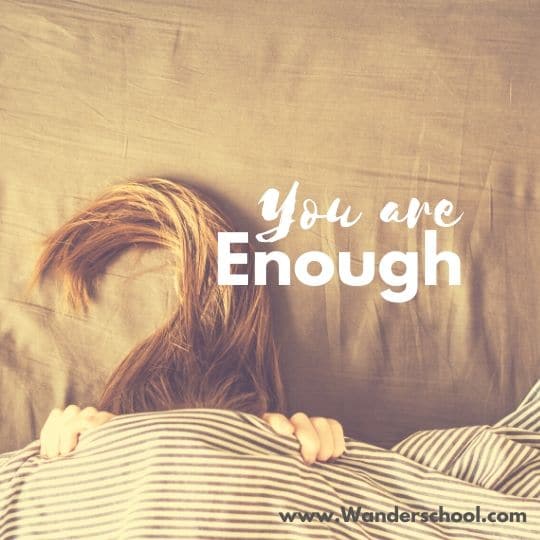 Inspirational Quote #3
"Children are their own, full beings. They have their own minds…" – Wanderschool.com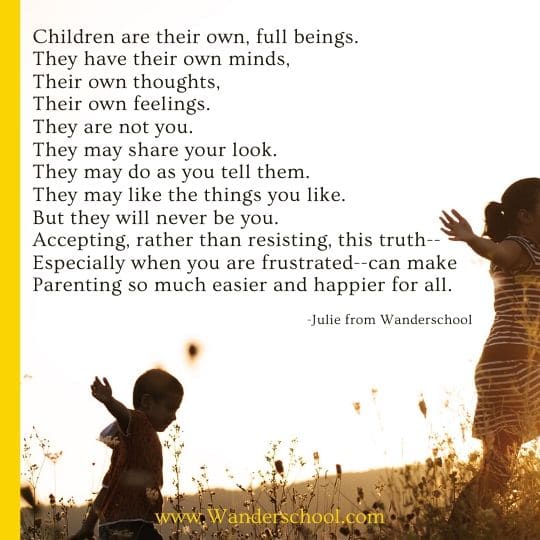 Inspirational Quote #4
"I'm not going to let anything bring me down today. Not the news. Not the dishes in the sink…." – Wanderschool.com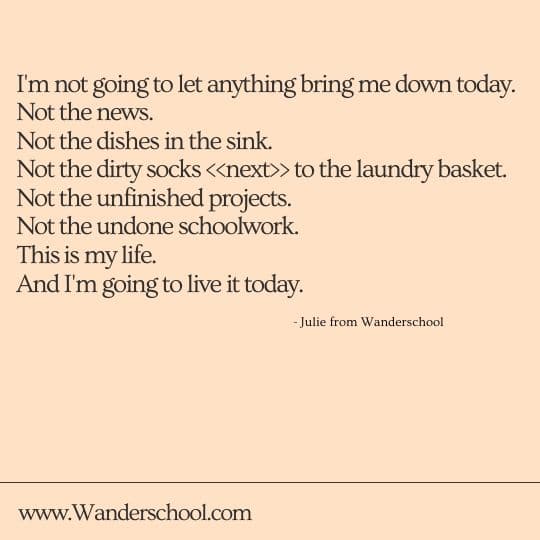 Inspirational Quote #5
"I wish that every human life might be pure transparent freedom." – Simone de Beauvoir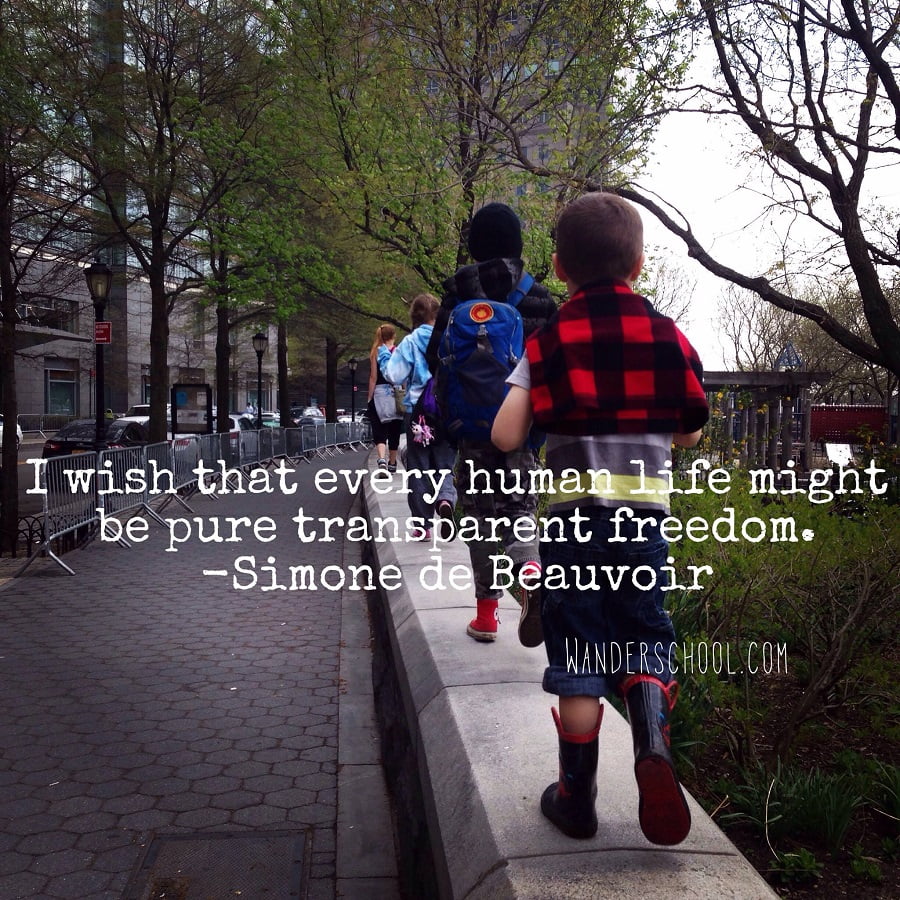 If you want more inspiring parenting quotes, check out these 35 Inspirational Homeschooling Quotes.
Additional Inspirational Parenting Resources to Make Life Easier
If Homeschooling Has You In Tears, You're Not Alone, Mama
Awesome Books for Parenting Teens and Tweens
Follow Julie on Social Media! 😉
If you liked these inspirational parenting quotes, please share, tweet, or retweet them!
Drop a comment below. Share your thoughts on these quotes. Or, share your favorite refrigerator worthy quote.