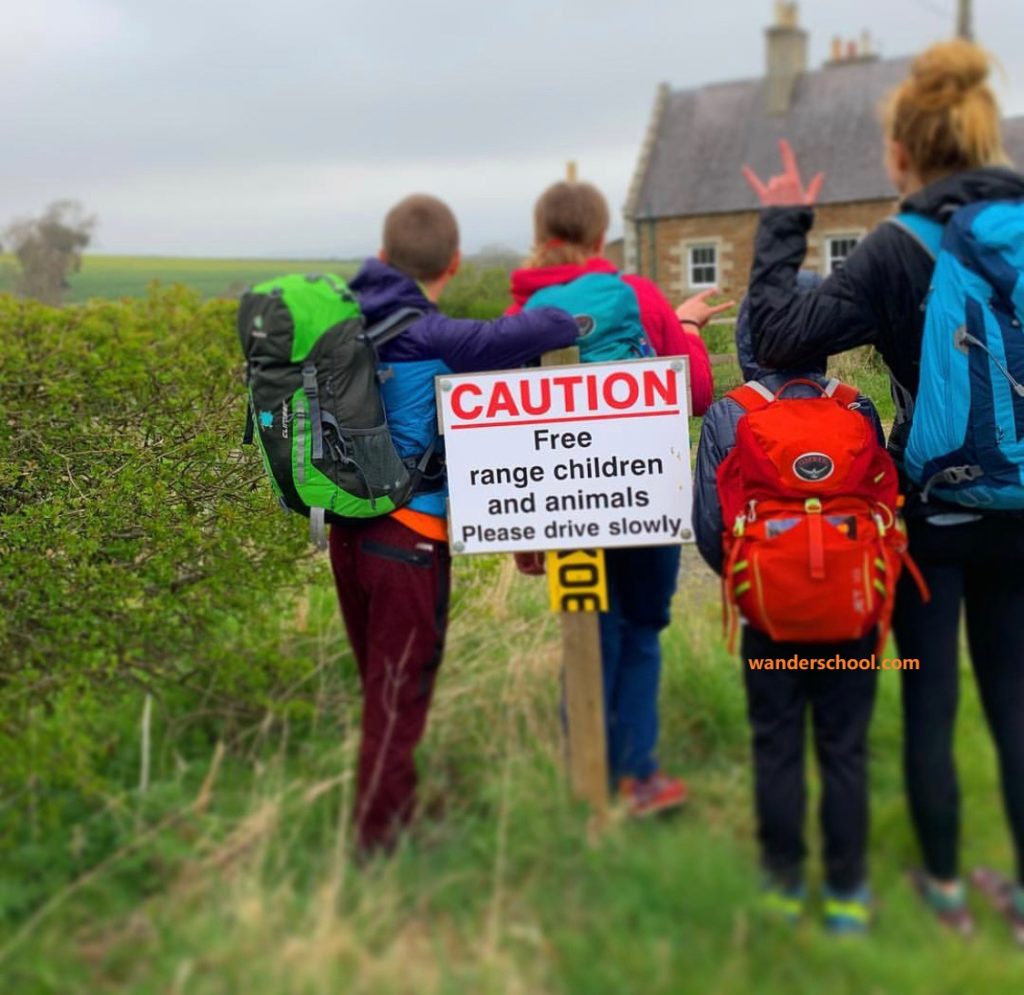 Hiking St. Cuthbert's Way is a great hiking route for wild and free children, Scotland (err…Scottish) Style!
This past spring, the kids and I spent a week in Scotland with the goal of completing the 100K St. Cuthbert's Way Holy Route. We walked the breathtaking and isolated route from Melrose to Holy Island in five memorable days.
The route was so remote that it proved to be yet another awesome opportunity for family bonding while hiking. It was super cool to come across this Wild and Free Children, Scotland sign.
If you are interested in long distance hiking routes, definitely read about our Saint Cuthbert's Way adventure or other hiking adventure like the Tour du Mont Blanc.
If you are interested in getting started hiking or learning how to hike, you should definitely check out my How to Start Hiking Guide.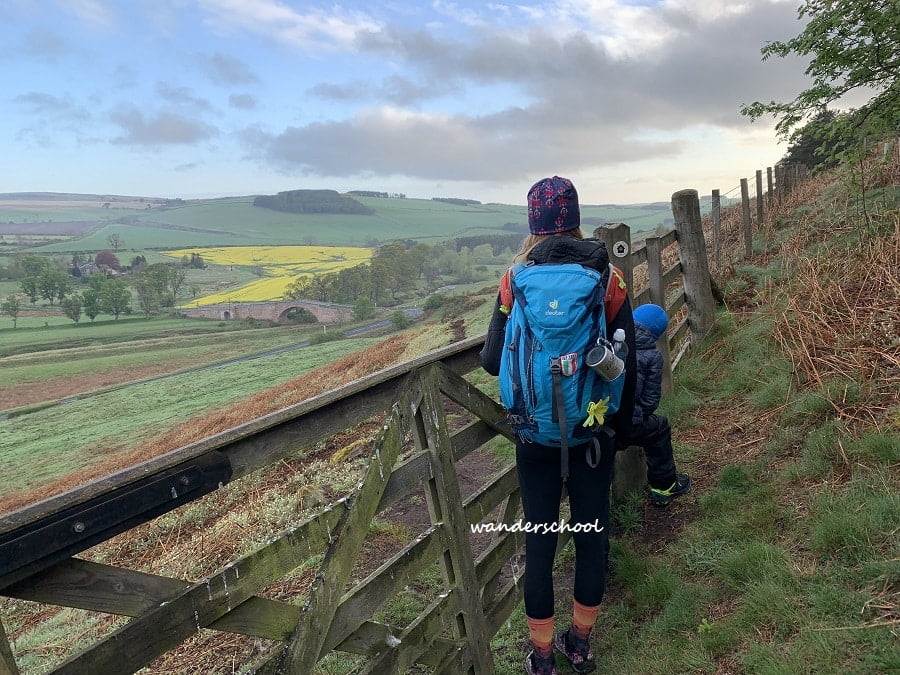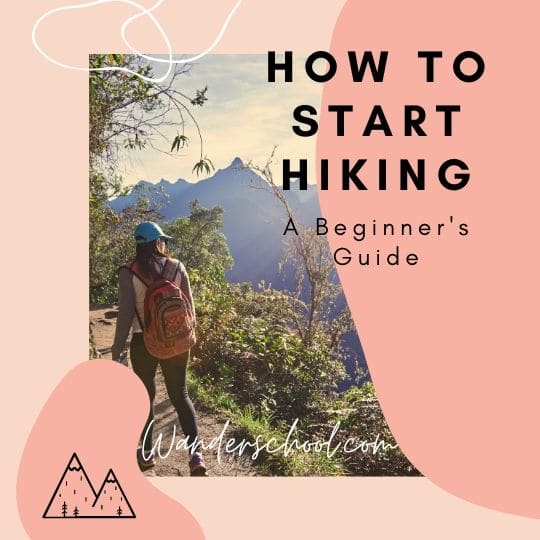 Affiliate Links Disclosure: My posts sometimes contain affiliate links, which mean that if you click on them and make a purchase, I may earn a commission, at no added cost to you. This is how I am able to write this blog and keep content free. Thank you so very much for reading my blog!