How to Make a Homeschool Diploma – Homeschool Diplomas 101
In a blink of an eye, your baby is all grown up. And now it's graduation time! Whether you've homeschooled your child all the way up or for a shorter time, homeschool graduation is an exciting milestone.
Affiliate Links Disclosure: My posts sometimes contain affiliate links, which mean that if you click on them and make a purchase or sign up for an offering, I may earn a commission, at no added cost to you. I received no compensation for writing this post, and it reflects my own experiences, research, and opinions. You can read my my privacy policy here. Thank you so very much for reading my blog!
With the joy of planning for graduation and the future, however, comes transcript and diploma making. For many homeschooling parents, preparing for the end of a child's homeschooling is intimidating and nerve wracking.
The homeschool parent may wonder, how do I make a homeschool transcript? How do I make a homeschool diploma? Can I do it myself?
This article focuses on the homeschool high school diploma. It will help you understand why you might want to make a high school diploma for your homeschool graduate.
As well, it will explain how to make a high school diploma for your homeschool graduate.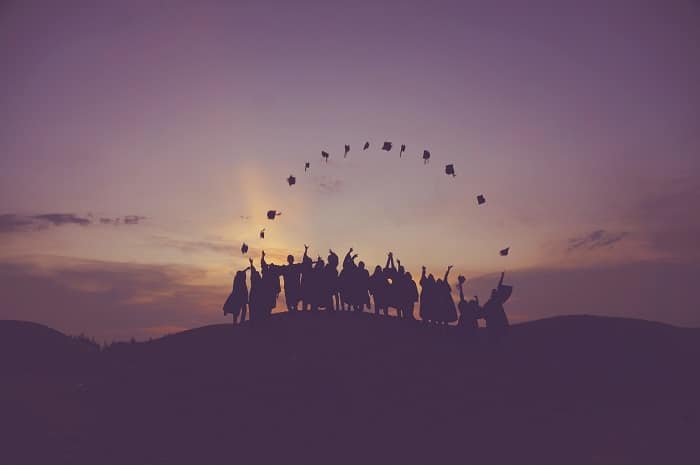 Homeschool Diplomas Explained
Sometimes when families begin exploring the idea of homeschooling, they wonder (even worry) whether their child will miss out on receiving the high school diploma.
Rest assured, homeschoolers get diplomas.
Generally, the homeschool high school diploma is issued by the homeschooling parent(s). Of course, there may be exceptions depending on where you are homeschooling.
Accordingly, be sure to check in with your homeschool regulatory body, an education lawyer in your state or region, or ask other experienced homeschooling families in your area who have already navigated the high school homeschooling process. You can find homeschooling groups online through social media groups, such as Facebook, or in your community.
Do Homeschoolers Need a Homeschool High School Diploma?
While there are some homeschooling families who do not issue their homeschoolers diplomas, many families do.
Some families choose to look for accredited schools that support homeschoolers to help with the diploma and transcript process. For example, Clonlara school is one option that supports homeschoolers.
Generally speaking, a diploma is a tangible record that attests that a student has completed a course of study. So, many homeschooling families opt to send a homeschooler off into the world with one.
Universities, colleges, employers, training or trade schools, advanced education programs, and even government organizations or the military may ask for a copy of the diploma. So, it's helpful for a homeschooler to have a diploma to demonstrate that they satisfied high school study.
Where You Can You Get a Homeschool Diploma?
You can buy blank diplomas online. You can then complete with your homeschooler's graduation information. Some homeschool organizations also sell blank diplomas.
For my first homeschool graduate, I bought a beautiful blank diploma in the HSLDA bookstore. I was able to customize it online. And then HSLDA printed it and sent it to me. HSLDA even helped me get the diploma fast, when I was under a time pinch.
The HSDLA diploma looks completely professional. My homeschooler thinks the diploma is truly beautiful, as do I.
Where to Find Homeschool Diploma Templates Online
But don't think you have to spend money to get a diploma for your child. You can also make a diploma yourself.
HSLDA has some a sample statement that you might want to include on a homemade high school diploma.
Some families prefer to use free or pre-made high school diploma templates, which you can find online and download.
Creating Your Own Homeschool Diploma
If you choose to create your own homeschool diploma, there are some details that you will likely want to include on the diploma.
For example, you may wish to include:
Words that indicate that it's a High School Diploma
Your homeschooler's name
Wording that your homeschooler completed a required secondary education course of study (see HSLDA sample statement)
Parent signature
Date issued or signed
Stamp or notarization
While you're diploma planning and making, why not dig out your own high school diploma? Fun, right? Show it off to your homeschooler! Of course, you can also use your own diploma as an example.
Where Can I Look to See if My U.S. State or Territory has Specific Homeschool Graduation or Diploma Requirements?
The HSLDA has a clickable map of the United States that allows you to check homeschool requirements by region.
Additionally, you can also contact your local homeschool regulatory body with your homeschool graduation questions. As well, you can contact a lawyer or education attorney in your area. You might also find answers to your graduation questions by asking experienced homeschool parents or home study educators in your area, who are familiar with the local home school process.
READ MORE: Check out this cool, unique homeschool graduation video for inspiration.
If this guide has helped answer your homeschooling question, please share the love! Pin this post. Tweet it. Share it with your friends, followers, or other homeschool families.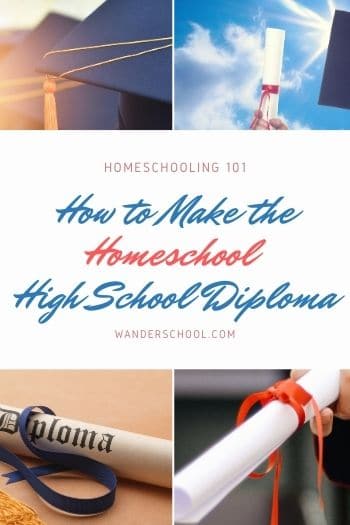 Of course, I'd love to hear from you, too! How's homeschooling going for your family? Drop a comment below or find me on one of my social media channels.
Related Posts You may LOVE