Are you looking for Outschool Alternatives for Homeschoolers? Or trying to find homeschool programs or classes online that will fit into your homeschooling planning? Are you thinking about signing up your child for Outschool classes?
Whether you're homeschooling or looking to enrich your child's education with online classes, such as those offered through Outschool, this guide can help you out.
Online classes, especially live classes offered through Zoom or Google Meet, offer enriching learning experiences for homeschool children.
Affiliate Links Disclosure: My posts sometimes contain affiliate links, which mean that if you click on them and make a purchase or sign up for an offering, I may earn a commission, at no added cost to you. I received no compensation for writing this post, and it reflects my own experiences, research, and opinions. You can read my my privacy policy here. Thank you so very much for reading my blog!
What is Outschool?
Outschool offers classes in real-time, ranging from short (from less than 30 minutes) to semester long classes for students through 18 years old via Zoom. Students interact live with teachers and students from around the globe.
You pay per class (or for a session of classes). There are no registration fees, registration process, or long term commitments to take classes at Outschool.
Teachers at Outschool teach classes on nearly every subject imaginable. Plus, Outschool offers homeschool curriculum that covers common core, college prep, and extracurricular subjects, including homeschool art.
But Outschool offers more than just ordinary "schoolish" academic subjects. For example, students can take foreign languages, computer programming courses. They can even find at Outschool ASL (American sign language) courses.
Outschool also offers "study hall" classes, game clubs (like D&D & Roblox) and "clubs" for tweens and teens. Outschool also features flex classes featuring flexible schedules. As well as classes for students who need extra teacher support or one-on-one teaching, such as spelling classes for students with Dyslexia or Dysgraphia.
My Story
My homeschoolers have taken classes through Outschool for years now. Since my children have grown up traveling, worldschooling, roadschooling, and coffee shop schooling, Outschool has "traveled" with us. Think easy, online education on the go!
My children have taken classes on drawing, science, languages, literature, writing, classes, money and investments classes, cryptocurrency, history classes–you name it, they've probably taken something on the topic.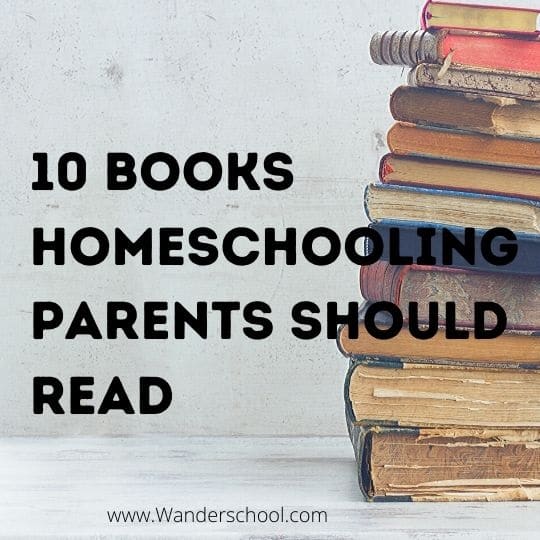 Why My Family Loves Outschool
My family loves Outschool because there are really no commitments. You can sign up for a short, one hour class, say on Ancient Egypt, and then it's over. Done. If your child loved the class, great. And, if they didn't, no big deal.
When you sign up for a longer class, like a 4-week class, if you aren't happy with it, Outschool is pretty good at working with you to give you a refund.
Outschool also now offers class subscription options, which means some classes continue on indefinitely for as long as you want to stay in the classes. For example, one of my children is taking a yoga class that is subscription based. She will continue taking the class each week until she's had enough (or the teacher stops teaching). Another child is taking a recurring vocabulary building class. My credit card is charged each week until I cancel.
The Teachers
Outschool also has some incredible teachers. Some Outschool teachers actually possess impressive credentials.
I highly encourage you to consider reading class descriptions, teacher reviews, and class reviews before you register for a class. I don't think my kids have ever been disappointed in a well reviewed course. If anything, they pretty consistently have very good to awesome experiences.

READ MORE: If you are interested in becoming an online teacher or making money at home while you homeschool your children, be sure to read my guide Where to Teach Online. Many parents have made careers out of online teaching on Outschool and on other platforms. Still others use online teaching as a way to live nomadic, traveling lifestyles.
Flexibility
Personally, as a homeschooling mom, I also love Outschool because it's refreshing to see my children enjoy classes taught by someone else from time-to-time.
Plus, enrolling my children in online classes frees up a little bit of my time. It also gives me a break to recharge and gives my children a chance to learn from someone who knows a lot on a particular subject. Or an expert in their field.
Also, if my children seem like they are "bored" or need a little something extra to do during the day (or need something to keep them busy or off screens), I can look for an Outschool class anytime and almost always find one.
There are usually Outschool classes available at most any given hour of the week because teachers are spread across time zones.
Transcripts
The Outschool dashboard keeps a log of courses your child has attended. Accordingly, you have access to a handy transcript, which comes in handy for home study reporting requirements or attestation of schooling.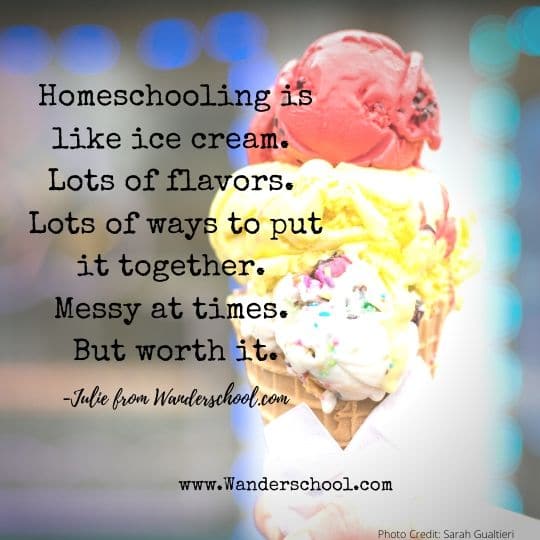 Disadvantages of Outschool
I think the disadvantages of integrating Outschool into your homeschool life are few.
Cost
Money is probably the only real downside. Outschool courses cost some change (and sometimes a lot more than others).
Teachers set their own course pricing, so prices can really vary. Some classes are as low as $6 USD. There are some really good values to be found if you search through the course listings. Once in a while, however, you might find a course that seems to have an outrageous cost.
Parent Tip: If you have more than one student interested in an Outschool course, ask the teacher if she or he can extend a multiple-student/sibling discount.
Teacher Pay
I have read that Outschool takes a fairly sizable cut off the top of each class. I suspect this explains some of the price variations parents see.
When my children first started taking Outschool classes, classes were priced much lower. That was years ago, but at the time, Outschool took a smaller percentage from teachers. Outschool pay, or the percentage of Outschool's cut, is the reason one of my children's favorite Outschool teachers quit and moved to a different online teaching platform.
Cancellations
The only other disadvantage that pops into my mind is that sometimes classes can be cancelled if a teacher's student minimum isn't met. This has probably only happened once or twice for my children. In fact, my children have had a few absolutely incredible experiences when teachers continued a course despite low enrollment.
The Learning Platform
Oh, the Outschool classroom uses Zoom.
Thanks to the Pandemic, most parents have at least heard of Zoom. This platform allows teachers and students to interact with each other LIVE.
I know some people aren't fans of Zoom, especially given past security concerns. However, Outschool seems to have some processes in place to put some worries at ease. For example, Outschool teachers do require students to have their web cameras on–or at least show their faces at the beginning of a class, for obvious safety of children reasons.
My homeschoolers love Zoom because they like the feeling of being in an online classroom with a teacher and students from around the globe. Plus, the Zoom platform is easy for them to use.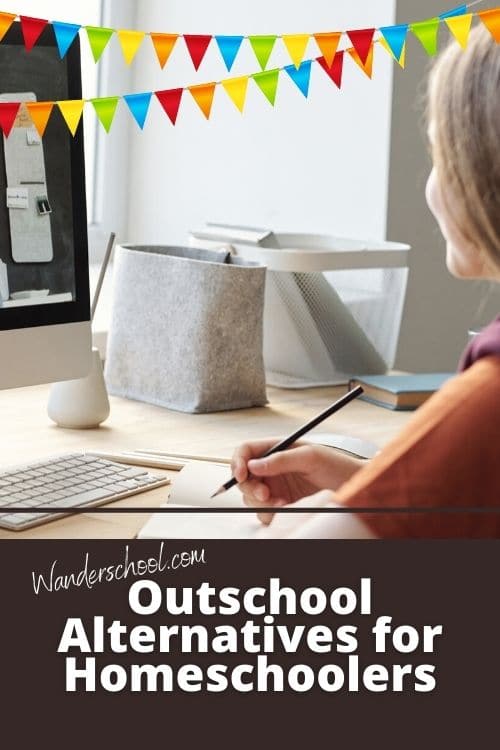 Alternatives to Outschool
Outschool is a clear leader in the marketplace for online classes, including "drop-in or last minute registration" for children and homeschoolers.
Seriously, the selection of classes is A-M-A-Z-I-N-G.
And the fact that students have the opportunity to interact via Zoom with a teacher and other students is really fabulous. And, interactive classes is yet another great opportunity for homeschooling parents to deflect those annoying do your kids socialize with others questions.
However, there are other low commitment, flexible online offerings, schools, and programs that offer classes for homeschoolers and students seeking enrichment classes.
Alternatives to Outschool Classes and Outschool Competitors Include:
Next Level Homeschool. Offers short classes, such as classes on the Scientific Method, Women's History, and Literature classes.
Athena's Academy School. Offers individual, self-paced, classes on a range of topics, including languages, a teen homeroom, and Money Sense classes.
Writopia. Offers online classes, camps, and workshops for young writers. My children have taken classes (in person) over the years at Writopia, and I think their passion for writing today has a lot to do with writing experiences here.
Khan Academy. Offers free, self-paced courses and resources for students and anyone interested in learning.
EdX. Offers courses for high school and college students. Many are free, like How to Write an Essay, a 5 week course by UC Berkeley.
Gotham Writers. Offers teen writing classes (via zoom, videoconference and also classes not in real time), like video game writing and creative non-fiction writing.
Follow Julie on Social Media! 😉
Drop a comment below. What are your thoughts on Outschool? What are your favorite Outschool Alternatives for Homeschoolers? Do your children like learning online via Zoom?
Related Posts You May LOVE
What's the Best Laptop for Homeschoolers?
How to Raise Grateful Children