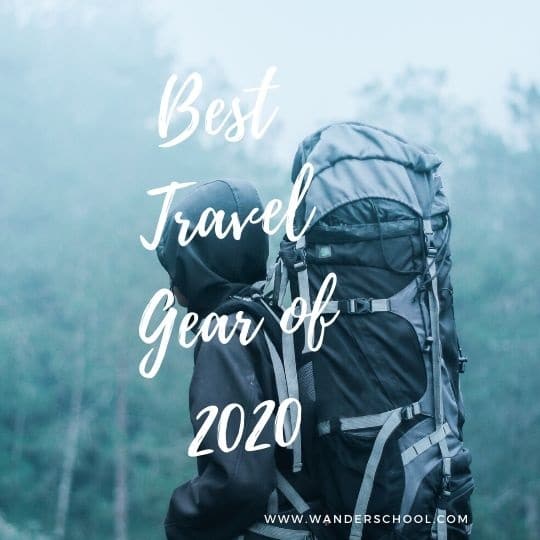 If you're looking for practical and awesome travel gear, read on for the best travel gear for 2020 that you'll want to bring with you everywhere.
Everyone knows that 2020 is off to a rough start in terms of travel, but if you're like me, forward looking and forward thinking is the ticket to staying hopeful and happy. And, part of looking forward is thinking about what gear has brought me (and my children) joy over the past year of travels and sharing that with you.
As a blogger, I am required to disclose that this post might contain affiliate link. This means at no additional cost to you, I may earn a commission if you click through on a link and make a purchase. You can read the full disclosure here. Thank you so much for your support and readership.
Traveling with the right gear is important. The right gear doesn't always mean spending the most or buying the most expensive product. Right gear is the right gear for the adventure. Gear that will last for its intended purpose and beyond.
I've put this list of Best Travel Gear for 2020 to help take off some of the research stress and research time off your shoulders. These are products that I have experience with and have used during my extensive travels.
So without further ado, here is Wanderschool's list of the best travel gear for 2020:
Julie's Pick: Best All-Around Hiking Backpack for Solo Traveling Women (or Women with Kids in Tow)
Deuter Women's ACT Trail 28 SL Hiking Backpack. Hands down, my *FAV* grab and go hike backpack. And, I've used a lot of packs over the years. While the model has changed slightly over the years, I have used this pack on The Camino de Santiago, The Tour du Mont Blanc, and other fabulous hikes and adventures. I previously professed my love for this pack over here in a hiking post. My oldest daughter owns one too and loves it, and my tween-soon-to-be teen wants to upgrade to this pack (she's worn mine before) very soon.
It's hard to go wrong with Deuter. Well constructed packs. And love the built-in raincover, compartments for hydration, hiking poles, and wet gear. Perfect pockets.
Julie's Pick: Hiking & Camping Solar Panel Must Have for Solo Women Travelers (with or without kids in tow)
Nektek Portable Camping Solar Panel Charger. My teenager LOVES this solar panel and it has been so helpful at least once or twice (or dozens!) of times while hiking or out attending outside events. A solar panel, power bank, spare charger, and power converters (depending on our location) make our family travel must list. Better safe than sorry, especially if you plan to be on trail or in the backcountry for an extended period of time–or even hanging out in an open field festival.
This Solar Panel is tech-geeky awesome, practical, fun, and also a conversation starter among passing hikers and friends.
Julie's Pick: The Perfect, Ultralight Windproof & Waterproof Rain Jacket
Outdoor Research Helium II Rain Jacket. Is it possible to call a Rain Jacket scrumptiously irresistibly perfect? If so, this is it. Perfect for ultra running, hiking adventures, wearing to yoga class, or to the grocery store, the OR Helium Rain Jacket offers rain and wind protection, but is also so incredibly lightweight and totally pack-able. This jacket, in female and male versions, is a staple in my adventure family. I'm not the only one who raves about this rain jacket that is available in several colors. You can also read Skyrunning Girl's write up and see her video featuring the Outdoor Research Helium Jacket.
Julie's Pick: The Lightest EVER Carry-On Duffel Bag
WANDF Foldable Travel Duffel Bag. Let me tell you about this bag. I recently took an International flight with the kids and I wanted to avoid checked lugged at all costs, but we all had a ton of stuff to bring due to a project I was working on and the timing of the trip between seasons. And, let's be real, no one likes to spend extra money on checked baggage fees, right? I don't for sure.
I did the calculation: the cost of one checked bag can be nearly the equivalent of 23 lattes at Starbucks! There is no way I'm going to trade luggage for Starbucks anytime soon. So…what's a solo mom traveler to do? I decided to get the weight of our carry on bags down to a bare minimum, so we could then max out carry-on weight. Guess what? We did it. It worked. We cut off LOTS of pounds by ditching rolling suitcases.
How? With the WANDF Duffel Bag. They come in different sizes and lots of colors, so every kid can have his/her own easily identifiable color. They are so squish-able that you easily gain wiggle room for meeting those "on-board, carry on bag" dimension allowances, too. Realistically, these are made of lightweight nylon, so they aren't a forever and ever investment, but they are doing the trick for my family with no issues and with much carry-on, gym, or travel life left. They come with decent webbing carrying straps and a little pocket for grabbing important stuff quickly. They are easy to jam into overhead bins or under plane seats. I think these bags would also be great for quick weekend getaways where you want to bring many cute outfits or extra shoes, without have to carry or check a bigger suitcase.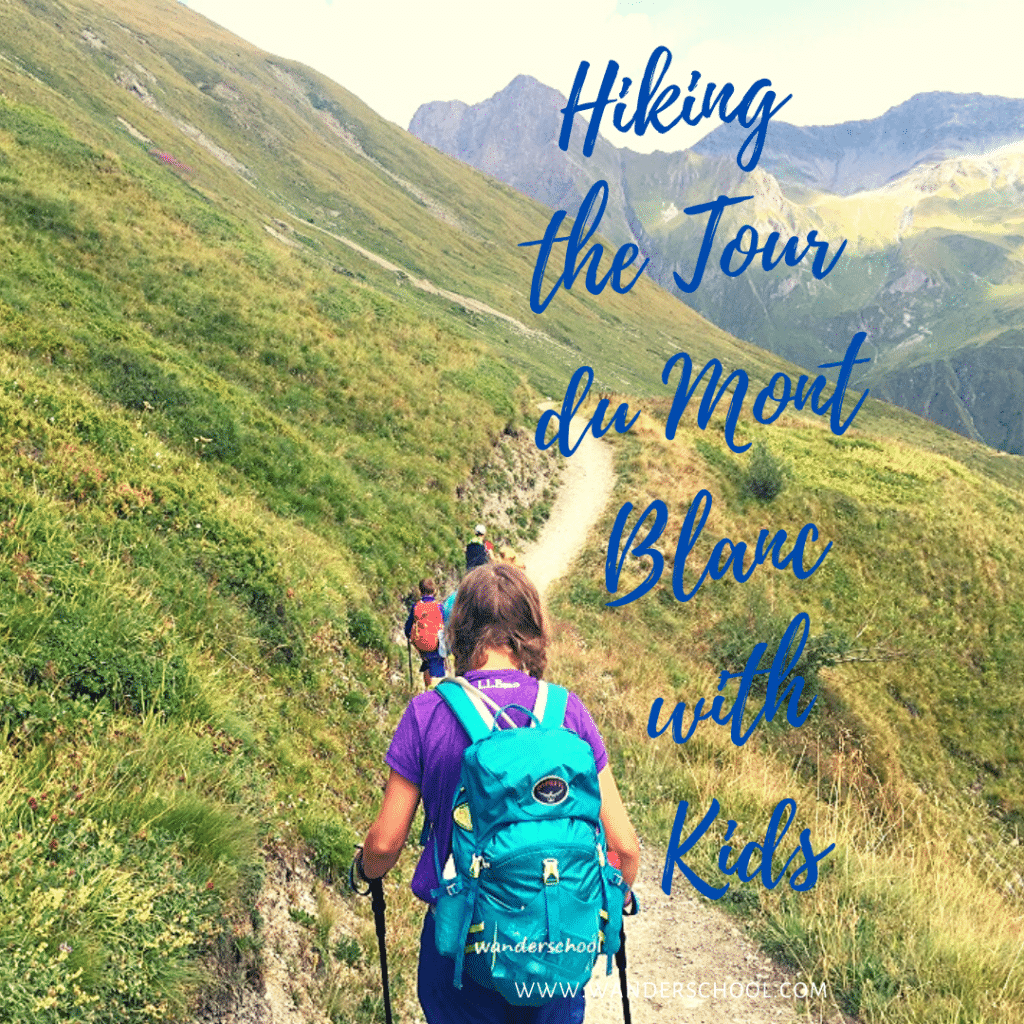 Julie's Pick: Compression Packing Cubes
Compression Packing Cubes. I was such a non-believer in packing cubes, until I was a believer! Hmmm…that sounds sort of ridiculous, but trust me, it's not nearly as ridiculous as how much free space you're about to discover in your suitcase, backpack, or duffel bag with these packing cubes. Made out of Ripstop Polyurethane fabric, these compression cubes are ultra lightweight and tough zippers. My kids absolutely LOVE their compression cubes, especially my tween who loves to have everything organized.
I love using these to keep one bag stuffed with "hotel stuff" for when you've got a long haul flight and are staying somewhere for just one night before going to your longer term destination; this way you don't have to unpack everything…which means YOUR KIDS DON'T HAVE TO UNPACK EVERYTHING at the hotel…which means you can chill out, get some sleep, read maps or plan where your sight-seeing, catch up on social media…I think you know what I mean, right? Oh, some compression bags come with cute designs, like mountain landscapes, and of course, they come in lots of colors so you can easily identify who's stuff belongs to who, which is awesome for family travelers. These make a perfect tween or teen traveler gift. They are just fun and cute. And who doesn't love to try to play the how many shirts can stuff into this small bag game?
Packing Compression Cubes Come in LOTS of fun colors and designs. They make great gifts for teens and tweens who love to travel!
Follow Julie on Social Media! 😉
What are your thoughts on these picks for Best Travel Gear of 2020? Anything else you'd like to see reviewed or make this list?