If there's a silver lining to the Coronavirus crisis, it's the explosion in the number of free or cheap homeschooling resources and classes online. There are so many exciting opportunities for children (and parents!) online right now thanks to the generosity of businesses and shut-in economy innovation.
Here are some of these free or cheap opportunities that will make your homeschooler's experience easier, fun, and enriching, regardless of where you are stuck, shut-in, or confined in the world.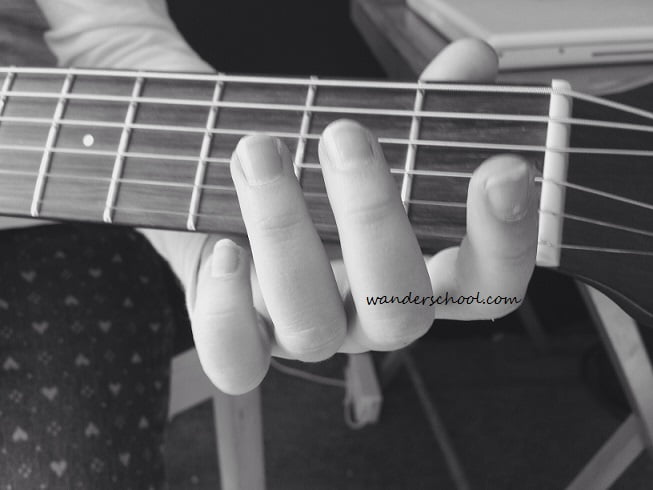 Free or Cheap COVID-19 Homeschooling Resources or Classes for Easy, Fun and Enriching Homeschooling
MUSIC:
Fender Guitar Lessons. Get 3 months of free lessons with a limited time offer code (first 100,000 downloads). If you don't already own a guitar, you can sometimes find used beginner guitars on eBay or Craigslist. You can find reasonable priced ones with decent reviews on Amazon, like this Fender beginner model or smaller 3/4 sized models. I recently purchased a Fender guitar for my 12 year old, and she loves it. Over the years, I have also purchased a few other guitars (lefty specific, acoustic and electric) on Amazon for my children and have had good luck with them, so if the reviews look decent, don't hesitate to try an online instrument purchase.
New York City Guitar School. During the crisis, this school is offering discounted online classes and virtual classes (guitar and singing). I've previously blogged that my kids have had great experiences here in the past.
Outschool.com. My homeschoolers LOVE Outschool, and they have taken many classes here. You can find music classes, including How-Tos, tutorial style classes, and music theory classes.
LANGUAGE:
Rosetta Stone. Rosetta Stone has just announced 3 free months of Rosetta Stone Language Study for students. Seems like a great opportunity for students to learn a new language or improve in current foreign language studies.
Duolingo. Learn a language for free through Duolingo. Offers online or App based study.
British Sign Language. Free for under 18. Now charging a nominal amount due to demand and server overload.
DANCE/GYMNASTICS/MOVEMENT:
GoNoodle. Movement videos for children.
Instagram Dance Parties. Such as those offered by Mark Kanemura, Lady Gaga's former back-up dancer.
Outschool.com. Offers tween/teen dance and movement classes, including dance parties.
Aarmy. Offering free HIIT/Bootcamp Instagram classes.
Shared Living Room Yoga. Yoga classes through Zoom.
CODING:
CodeAcademy. Learn to Code for Free. One of my kids has learned so much through CodeAcademy.
ART:
Mo Willems Daily Drawing Classes. Lunch Doodles with this popular artist and children's author on YouTube.
Louvre – Paris. Explore art collections online, including a slideshow of Children portrayed in famous art and Artwork of the Day.
READING/STORIES:
Audible.com. Free streaming of books and stories (desktop, tablets, phones) for children as long as schools are closed.
EXPLORE/TRAVEL:
HISTORY:
MEGA COMPILATION OF FREE COLLEGE/IVY LEAGUE CLASSES:
450 Ivy League Free Courses. Computer programming, psychology, business, science, history classes for your older homeschoolers or you. Paid option to obtain a completion certificate.
If there's a bit of advice I can offer after homeschooling, roadschooling, and worldschooling my kids over the years, it's to let go of your homeschooling worries, especially during this uncertain, stressful, and scary time.
Your kids are going to be just fine academically. Use this opportunity to be present with them and to enjoy them. Cook with them, fold laundry together, teach them how to sew on buttons, make spaghetti sauce from scratch, plant seeds together, or plan a future outing or trip together. Simply spend time with your kids doing things you might not otherwise have time for. Add enriching activities on top of your time together to keep the days interesting and fun, but most importantly, keep yourself healthy and don't stress about homeschooling.
Your kids will thank you. And so will your sanity.
xx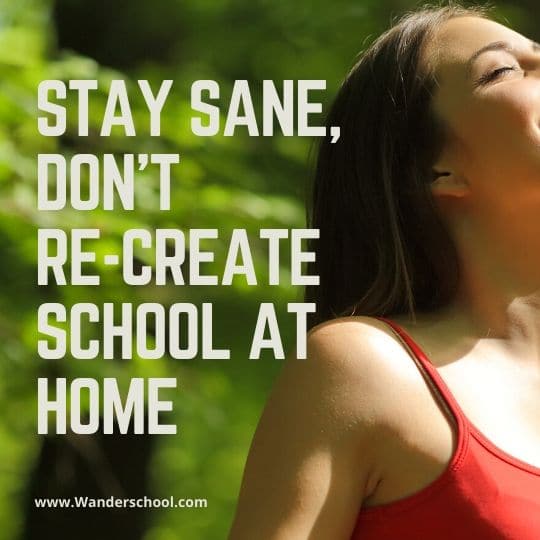 Affiliate Links Disclosure: My posts sometimes contain affiliate links, which mean that if you click on them and make a purchase or sign up for an offering, I may earn a commission, at no added cost to you. I received no compensation for writing this post, and it reflects my own experiences, research, and opinions. You can read my my privacy policy here. Thank you so very much for reading my blog!