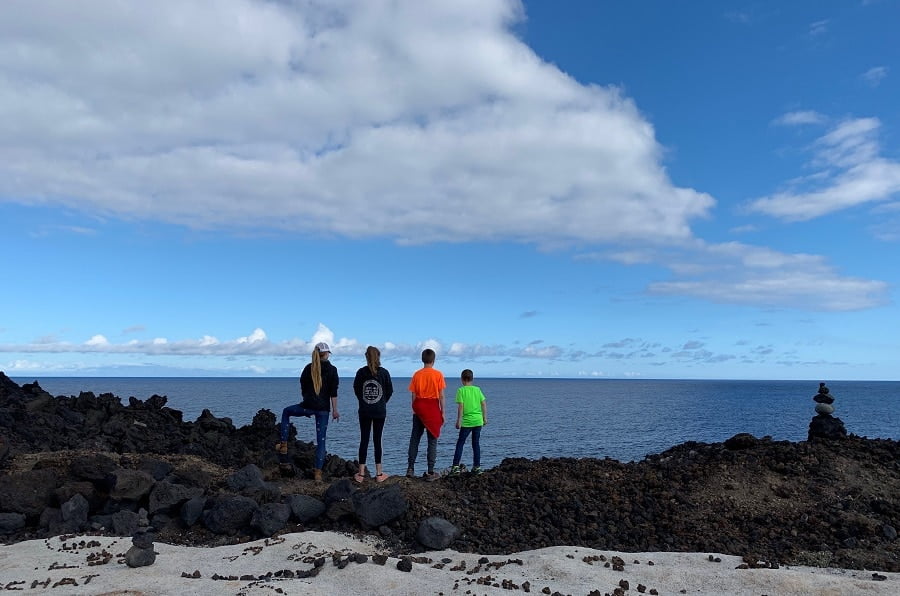 Affiliate Links Disclosure: My posts sometimes contain affiliate links, which mean that if you click on them and make a purchase, I may earn a commission, at no added cost to you. Thank you so very much for reading my blog!
Just off northwestern Africa lies La Palma, one of Spain's beautiful Canary Islands. This volcanic island, with its black sand beaches, forests, and natural beauty is one destination that I hope to return to soon with my family.
Our May trip to La Palma was a blend of trail racing, business, and family time. The weather in La Palma was consistently beautiful, and there was always a breeze near the ocean. The kids spent nights sleeping outside in the hammocks under the stars, my husband and daughter spent time trail racing, and I spent time scheming my future business project, reading, and enjoying quiet time.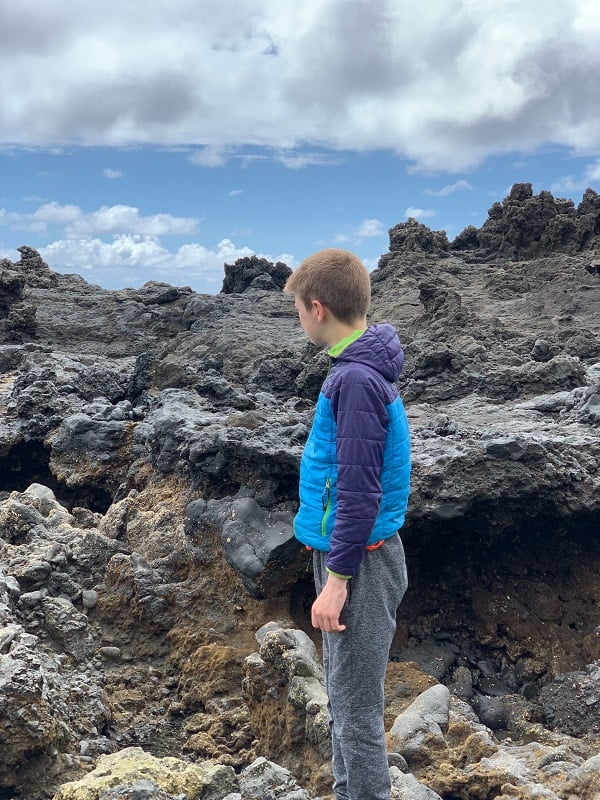 How to Get to La Palma
The kids and I took a direct flight from London to Gran Canaria, the third largest island among the Canaries. It is there where we met up with my husband, who flew to meet us from the USA. We then grabbed a Binter flight and flew directly to La Palma. Binter was amazing! The hospitality was lovely. The kids received lollipops, chocolate wafers, breath mints, and fresh towelettes. Note: we also took Binter on our return trip, however, we had a brief stop and plane switch in Tenerife, and it was equally great in terms of hospitality.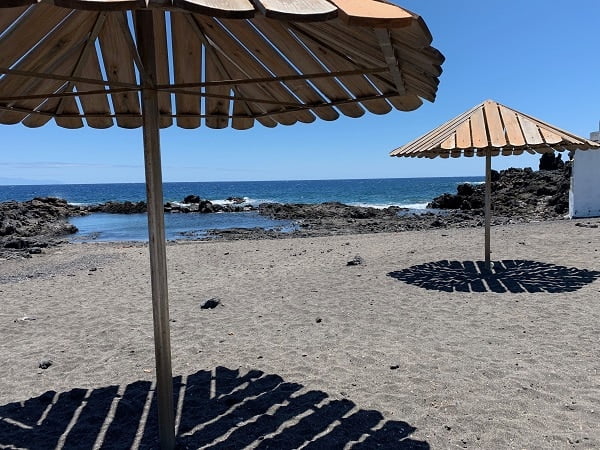 Where to Stay
There are many AirBnbs and hotel options to choose from on La Palma. We preferred to have our own space, so we rented a beach house along the water south of the airport on the eastern side of the island. The rental owner was really helpful and nice, but the house itself, while remarkably beautiful and surely in the prime of its day absolutely jaw dropping, needed some TLC. The experience served as a good reminder that to improve the chances of a positive AirBnB experience to go for not only positive reviews, but recent ones.
What to do
There is much to do on the island. Some activities include sightseeing, volcano hiking, trail running, going to a volcano visitor center, going to the see the observatory at the highest point on the island, learning about the salt fields of Fuencaliente, soaking up the sun on the black sand beaches, and eating amazing island tapas. One of our favorite things to do was to simply lounge in hammocks along the water and take in the La Palma sun.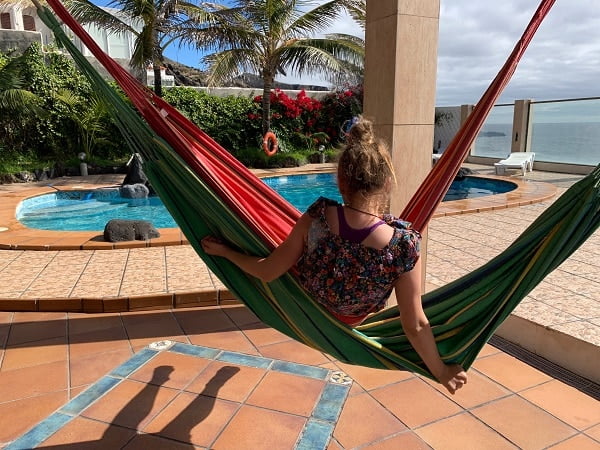 I even managed to find time to read the book I picked up the previous week in Edinburgh, Scotland after we finished our 100K hike of St. Cuthbert's Way. Emma Beddington's We will Always Have Paris: Trying and Failing to be French. If you're interested in living a French life or in France, it's a quirky, fun read.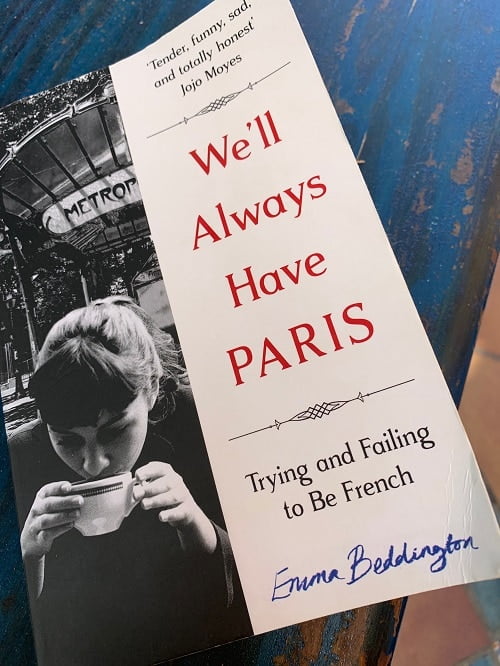 What to See and Do in La Palma
1. The Salt Fields of Fuencaliente.
In a quick and interesting self-guided tour around the salt fields, you can learn about the artisanal salt produced on the island.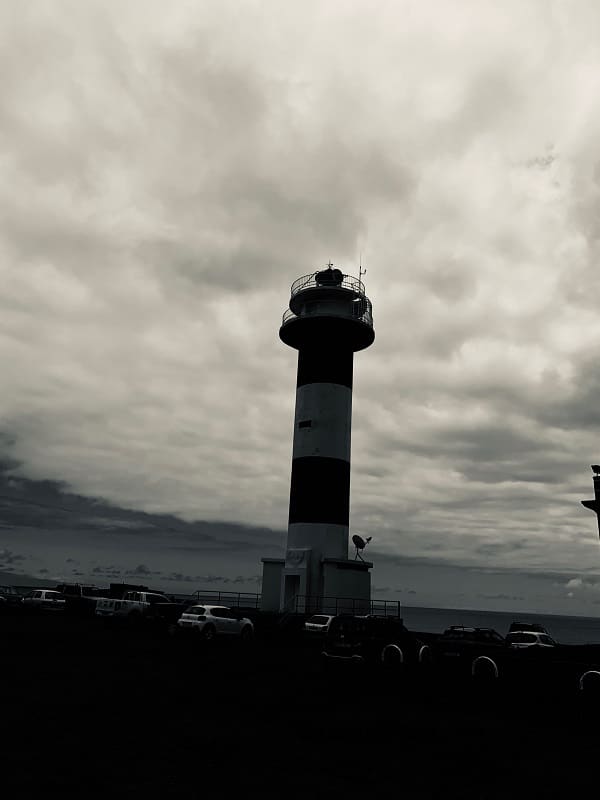 2. The Volcán San Antonio Visitor Centre.
A super cool place to visit and learn about volcanoes! My entire family loved this place, including the earthquake simulator, the short hike to see the top of the volcano, and the cafe au lait in the snack shop.
3. Refugio El Pilar.
You can hike or drive to El Pilar. A lovely area surrounded by pine trees, barbecue areas, toilets, a playground, hiking trails, and we even happened upon a coffee and hot dog truck, which served real, fresh made cappucinos.
4. Playa de los Cancajos.
This black sand beach was a hit with the kids.
I, on the other hand, fried my eyeballs from sitting at a shiny metal, reflective table along the beach. We enjoyed eating pizza at the pizza restaurant near the beach, as well as gelato and crepes at the creperie. There is a gift shop next to the creperie that has some cute yoga-inspired clothes.
If this post was helpful or you are planning a trip to the Canary Islands (or hope to), please share the love! Pin this post. Tweet it. Share it with your friends, family, or followers. I truly appreciate it!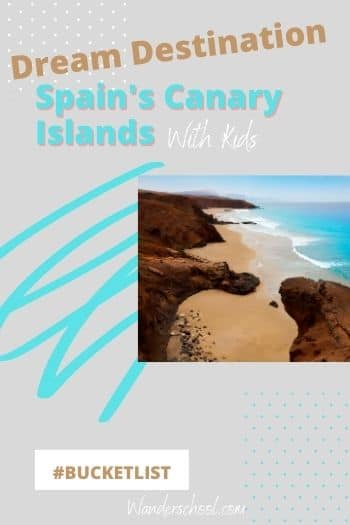 Related Posts You May LOVE