Magazine subscriptions? Seriously? Do people actually subscribe to magazines these days? Doesn't having a magazine subscription run counter to having a flexible lifestyle?
Yes. Seriously.
Yes. People subscribe.
No. Magazines are perfect for inspiring your flexible travel lifestyle!
I love getting magazines in the mail. Not junk magazines, but legit magazines that support and further my interests. For example, I love yoga, so I look forward to receiving a copy of Yoga Journal in the mail each month.
If you're dreaming about a travel lifestyle, flexible work-life balance, or homeschooling your children, I recommend subscribing to magazines that support your interests, dreams, and plans. For example, if you are thinking that you'd like to launch a freelance writing career to support a travel lifestyle, a magazine that shows up regularly in your mailbox might help you stay focused and on track, like Writer's Digest. If you're looking for business ideas, you might want a magazine like Entrepreneur. If you're interested in outdoor adventures, you might like magazines like Outside or Backpacker, picks that will give you destination ideas, planning tips, and cutting-edge gear suggestions.
Magazine Picks for Supporting and Encouraging Flexible Travel Lifestyle Dreams
Money. I subscribed to Money for years. Simple, straightforward advice that puts money stuff into ordinary words. If you want to travel full-time or integrate more travel into your life, there's simply no escaping the money topic. Grab a subscription and get your finances on track.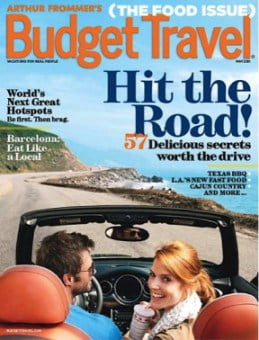 Budget Travel. If you're looking for budget travel ideas, getaways, and deals, a subscription to Budget could be a good monthly mailbox treat.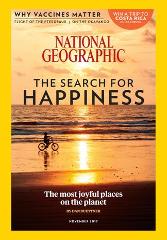 National Geographic. I can't say enough about National Geographic. My kids LOVE reading this magazine and looking at the beautiful photographs. We once rented a furnished apartment in a small town in Spain that had shelves and shelves of these yellow-bordered magazines. My kids were much younger then, but they still loved flipping the glossy pages. I knew I needed a subscription for my family then. National Geographic is educational, ideal for homeschooling topics, and also fabulous for inspiring travel plans and adventures. I definitely recommend a subscription to this magazine or gifting one to your favorite homeschooling family.
Motorhome. If you're dreaming about slow travel or exploring via motorhome /RV, travel trailer, or van, Motorhome is a magazine that features interesting content and ads that will add inspiration to your plans, as well as give you insight into fulltime or part-time motorhome life.
What magazine do you consider a must have in your homeschooling and/or travel lifestyle?
*This post contains affiliate links. This review reflects my real and honest experience with this product. When you purchase through my affiliate links, I do receive a small commission; this is how I earn income for providing useful and honest content for my readers who share similar travel/adventure dreams. Thank you for supporting what I do!
Related Posts:
20+ Side Hustle Ideas for Making More Money So You Can Travel with Your Family or Live a Travel Lifestyle