Why would anyone want to live the travel lifestyle?
Why do you want to live a travel life? And, if you already live an exciting, adventurous travel lifestyle, why do you keep doing it?
One of the most recurring questions I've been asked over the years is why do I travel? And why do I need to keep traveling?
What's wrong with staying in one place, like normal people do?
Affiliate Links Disclosure: My posts sometimes contain affiliate links, which mean that if you click on them and make a purchase or sign up for an offering, I may earn a commission, at no added cost to you. I received no compensation for writing this post, and it reflects my own experiences, research, and opinions. You can read my my privacy policy here. Thank you so very much for reading my blog!
My Travel Lifestyle Story
It surprises some people, but I didn't take my first flight until I was close to 20 years old. I didn't grow up traveling. I didn't do the Dream Disney Vacation as a kid. Beyond a couple of short family minivan vacations and a short road trip or two, which always involved visiting family, I pretty much stayed within the borders of my tiny state until high school graduation.
It was then I discovered my travel wings.
I've been traveling and scheming up travel adventures ever since. When my first child came along, I didn't stay put either. We boarded a plane for our first mom + baby solo travel adventure…14 days after birth. Travel didn't stop with baby #2. Baby #3. Or Baby #4.
As the kids grew, travel was just part of their life. The world quickly became their classroom. My children have grown up worldschooling and living a travel life. Travel is what they know. Learning and experiencing life, cultures, people, and the world through travel is their life.
Over the years, though, people often want to know why I travel. Why am I obsessed with traveling and visiting new countries and destinations?
Compelling and Powerful Reasons to Travel
I've discovered, just as others who passionately love to travel, that there are compelling and powerful reasons to travel. I admit, for me, traveling is intoxicating. Maybe that's simply wanderlust. 😉
However, why people travel (and why they need to travel) is usually deeply personal. That's one of the reasons I find it troubling when friends or family try to discourage others from traveling or exploring.
Here are 7 reasons why I travel. These reasons are often also shared by others who love to travel.
7 Reasons to Love to Travel
1. Change is thrilling.
I love to travel because I love change. I get high off of change. Traveling means waking up in new places. New beds. Meeting new people. Eating new foods. I am energized by change. With travel, there is no monotony.
2. Travel is non-stop learning.
Traveling often involves a steep learning curve. And I LOVE learning. I'm hungry to learn MORE… and that non-stop hunger to know more about cultures, people, places, customs, traditions, religions, foods…even local driving rules…makes me crave travel life.
3. Travel is Humbling
Travel gives perspective. About life, people, the purpose and meaning of life, and how people live. It teaches appreciation and gratitude. And teaches respect for others' and understanding. It shows us why tolerance, kindness, and open-mindedness matters.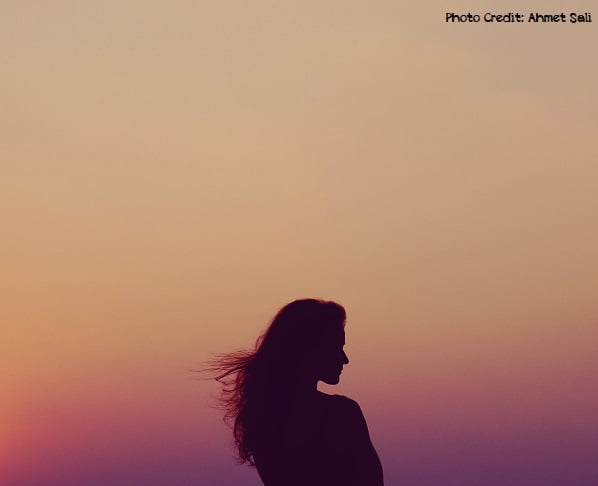 4. Travel Makes Us Resilient
It takes guts to travel. Travel makes us resilient. It forces us out of our comfort zones, out of routines, away from the familiar. It's not for the faint of heart. But, wow, does it ever make us stronger–and much more capable beings. The challenges of travel make ordinary day-to-day challenges seem less intimidating and more surmountable.
5. Fun, Fun, Fun!
Travel is a blast. Sure, there are sometimes movements of homesickness or pangs for the comforts of home, however, it's often SO fun. From trying new foods, seeing new places, meeting new people (and sometimes new lifelong friends), to doing things that we would never do back home. Like paragliding or bungee jumping or going out on dinner dates with strangers.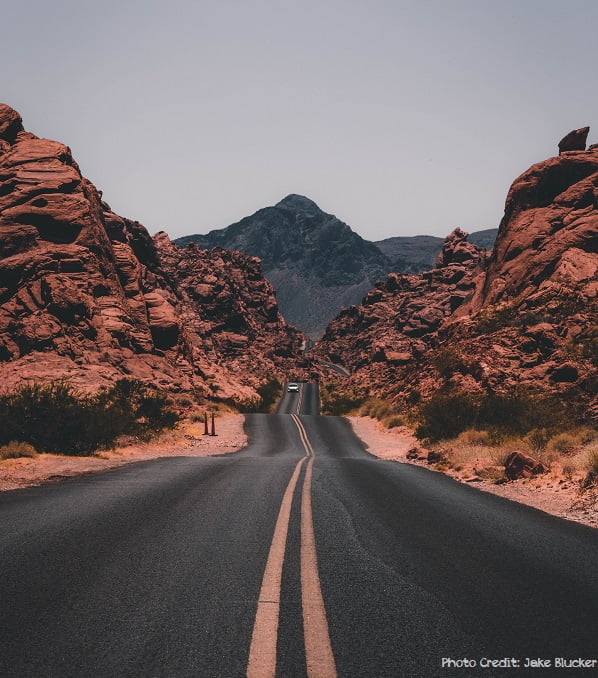 6. Travel is Life Changing
Travel is transformative. It is life changing. I'm not the same person I was 10 years ago, 5 years ago, 2 years ago, or a month ago because of my travel experiences. Traveling has made me. Traveling makes me who I am. You can't unsee or undo what you learn when you travel. Travel becomes part of you.
7. Travel is a Lifestyle
I love traveling because it is a lifestyle. It is a way to live. It's possible to live a travel lifestyle, that allows you to live, work, play, school absolutely anywhere. It's possible to travel with kids in tow. And it's possible to live abroad, work, volunteer, or go to school in another destination. Think digital nomad living. All you have to do is dream it up and then make a plan to make it happen.
Everyone Has Their Own Reasons for Why They Travel
People have different reasons for traveling or why they love to travel. To illustrate, if I ask my four children why they love to travel, they will each quickly rattle off 4 completely different answers. Sometimes the answers are surprising, too. My youngest loves going somewhere new and thinks going on planes is so exciting. One of my teens loves traveling so he can hear and learn new languages.
Other Reasons People LOVE to Travel
🌍 For work and work opportunities – new job opportunities or prospects, to fly in business class, to meet colleagues, for paid meals 😉
To be whoever you want to be – you can let go of pressures from home to act a certain way – you can even assume a new persona if you want when you travel
✈ For perspective. Traveling can be grounding. It can also be inspiring and invigorating. Travel can give new perspective.
🌍 To get space or even escape from people, relationships, problems, work, or school at home
✈ For self-discovery, to find themselves or to heal from relationships or problems
🌍 To see incredible things, beautiful landscapes, amazing cities, and try new things
✈ To take awesome photos, to build a presence on social media, like Instagram
🌍 To create a life well-lived, full of adventure, meaning, and purpose
Does the Travel Lifestyle Ever Get Old
Sure, sometimes the travel lifestyle gets old. But sometimes it doesn't. To avoid travel burnout, some people take it so, and opt-for slow travel. Other people plan trips back home to recharge. Still, others decide to reinvent themselves in new locations that they have fallen in love with and choose to settle down.
Travel is change. And like everything else in life, it also changes. A traveler's relationship with travel. The reasons they travel. The meaning they find in traveling. Travel partners change.
Nothing stays the same forever.
So, while perhaps some people get tired with the travel lifestyle, others just keep going. And still others, like myself, can't imagine ever stopping the travel lifestyle adventure.
Follow Julie on Social Media! 😉