Magazine subscriptions? Seriously? Do people actually subscribe to magazines these days?  Doesn't having a magazine subscription run counter to having a flexible lifestyle?
Yes. Seriously.
Yes. People subscribe.
No. Magazines are perfect for inspiring your flexible travel lifestyle!
Markdown Madness: 70-90% Off. Valid through 4/16
I love getting magazines in the mail. Not junk magazines, but legit magazines that support and further my interests.  For example, I love yoga, so I look forward to receiving a copy of Yoga Journal in the mail each month.
If you're dreaming about a travel lifestyle, flexible work-life balance, or homeschooling your children, I recommend subscribing to magazines that support your interests, dreams, and plans.  For example, if you are thinking that you'd like to launch a freelance writing career to support a travel lifestyle, a magazine that shows up regularly in your mailbox might help you stay focused and on track, like Writer's Digest. If you're looking for business ideas, you might want a magazine like Entrepreneur.  If you're interested in outdoor adventures, you might like magazines like Outside or Backpacker, picks that will give you destination ideas, planning tips, and cutting-edge gear suggestions.
Magazine Picks for Supporting and Encouraging Flexible Travel Lifestyle Dreams
Money. I subscribed to Money for years. Simple, straightforward advice that puts money stuff into ordinary words. If you want to travel full-time or integrate more travel into your life, there's simply no escaping the money topic. Grab a subscription and get your finances on track.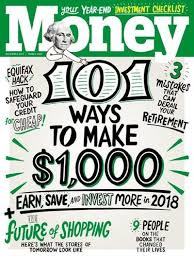 Continue reading