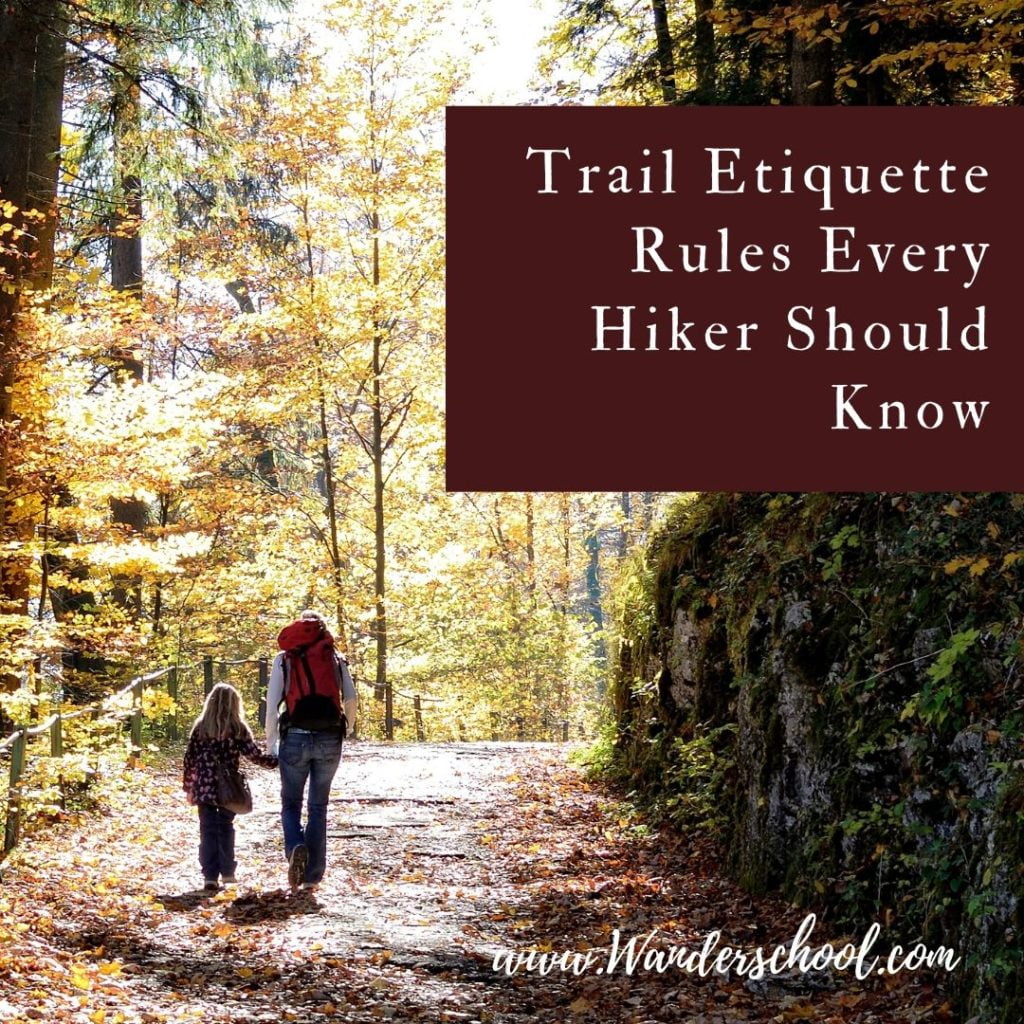 When you are new to hiking you might quickly discover that there are trail etiquette rules that apply in nature.

Yeah, just because you're doing the wild and free thing in nature–and totally living and loving trail life–don't think you can leave your manners behind at the trailhead.
Affiliate Links Disclosure: My posts sometimes contain affiliate links, which mean that if you click on them and make a purchase or sign up for an offering, I may earn a commission, at no added cost to you. I received no compensation for writing this post, and it reflects my own experiences, research, and opinions. You can read my my privacy policy here. Thank you so very much for reading my blog!
Got Trail Manners?
A biggie in the manners department is to enjoy and leave the trail in as good, if not better shape, than when you found it, so others can also enjoy the trail hiking experience too. So without further ado, let me get right to that trail etiquette rules for hikers.
1. Leave No Trace.
This means exactly what it says. Leave no trace besides footsteps that you were on the trail. Don't leave your Cliff Bar wrappers or power gel packaging on the trail. Don't be a poop and poop (or leave used toilet paper) smack in the middle of the trail.
Legit, my family and I have seen plenty of this behavior and the likes of it over the years of our hiking adventures together.
2. Give Way and Step Aside on the Trail.
Make room for others on the trail. Step aside when someone is coming along the trail, especially in sketchy sections when you're coming down and someone is hiking up–just like a car would make way for another approaching vehicle.
3. Keep Your Dog on a Leash.
Hey, I love dogs and your dog may be the sweetest soul alive, but please keep yours on a leash. My children and I, friends, and family members have had one too many scary encounters on trails with unleashed dogs. It's super scary for other hikers — especially those who are deathly afraid of dogs or who have previously had frightening dog encounters on the trail — to encounter unleashed dogs. Not to mention dangerous and unfair to negatively interfere with another hiker's experience on the trail.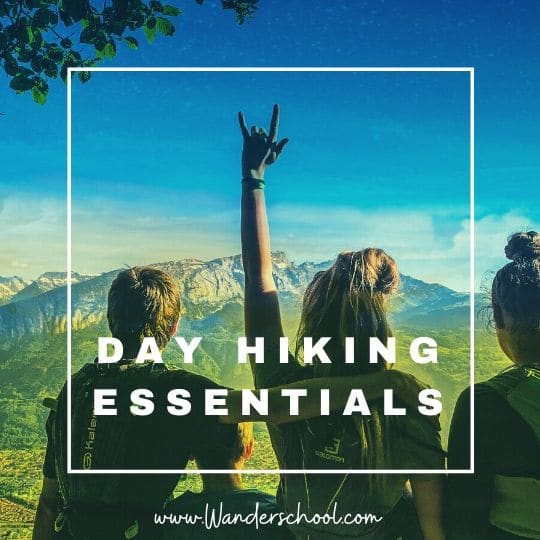 4. Say Hello or Nod to Acknowledge Other Hikers.
It's friendly. It's nice. And it's a good way to gauge who is on the trail with you–and it could be important for your safety (it could be helpful to have people remember seeing you on the trail should something happen to you). Keep in mind some people don't want to talk, so don't expect conversation. However, sometimes you meet pretty cool people who share the common interest of hiking with you.
5. Don't Be Obnoxious.
Have fun on the trails, but don't be obnoxious, annoying, or disrespectful, especially when other hikers are passing. If the urge strikes you to be obnoxious and annoying, just wait until other hikers have passed and are long out of view or hearing range. They are on the trail too to enjoy their own experience. This applies to kids too. It's important that they understand that rock throwing, tree bashing with sticks, or whacking around sticks can be dangerous, particularly when other hikers are around (and on higher trails that switch back over lower trails where hikers might be on).
What are your most important trail etiquette rules when hiking?