The Best Lightweight Backpacking Tents for the Tour du Mont Blanc Camping Adventure
If you're planning to camp the Tour du Mont Blanc (TMB) and need a two-person tent, this guide is for you. This guide reviews three tents that I own, love, and have used on the Tour du Mont Blanc.
These tents are ideal for summer hiking adventures in the Alps. There are also good choices for general three season camping in the Alps and elsewhere.
Even better, these tents all vary in price. So, at least one will surely suit your budget.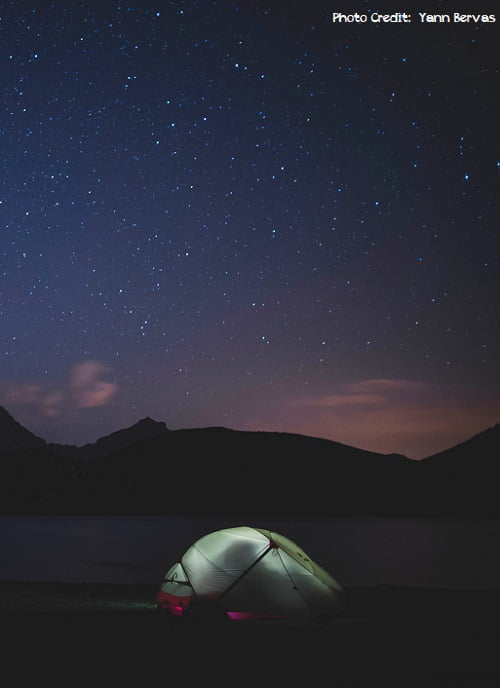 Guide to Camping on the Tour du Mont Blanc
Camping on the TMB is a thrilling experience. Sure, staying in gites, refuges, or hostels is a lot of fun, too. However, camping Tour du Mont Blanc or wild camping on this classic long distance hiking route is an experience like no other.
After you've found your tent, it's time to start planning your Tour du Mont Blanc camping sites or thinking about where you might camp for free on the TMB route. Be sure to read or bookmark Where Can You Camp on the Tour du Mont Blanc.
Without a doubt, my favorite lightweight tent for hiking the TMB, is the MSR Hubba Hubba NX 2 Person Lightweight Tent. It's so light and fits two people well. Attach it to your backpack and your good to hike! MSR makes quality gear. And I've never been let down.
I've not the only one who thinks this tent is awesome. I recently saw athlete and sky runner, Skyrunning Girl, mentioned it on her blog as a great tent choice.
Pro Features of the MSR Hubba Hubba NX 2 Person:
3 season backpacking tent, fits 2-person
lightweight freestanding design
ripstop nylon floor fabric
Xtreme Shield so you stay dry
tent geometry maximizes space
3.5 lbs, packs down to 18×6 inches
Not going to lie… I was skeptical about this tent when I bought it. I wondered if it could really handle the rugged French Alps during a late summer camping trip given the budget price.
However, this NatureHike tent has to be one of the best values for an ultralight, 2 person, backpacking tent. Don't let the low price (compared to other ultra lightweight tents) scare you away.
Pro Features of the Naturehike Cloud Up 2 Person Backpacking Tent
Free standing 2 person backpacking tent
Y shaped structure
ultralight, double layer
ripstop and coated nylon
breathable
easy to set up and take down
3.85 pounds / 1750 grams
different colors available
You'll probably have to go into a Decathlon store (France / Europe) to find this designed in the French Alps tent, but be warned. Though, maybe you can get lucky and find one online. They sell out quickly! A great, overall lightweight 2-person backpacking tent.
Pro Features of the Decathlon Forclaz Trek 900 Tent
3 season, 2- person tent
Comfort and space, with a double Y dome shape
Ultra lightweight and compact
Pockets, 2 doors, and vestibule to keep your backpack covered
Designed in the Alps
Follow Me on Social
I love to post about my adventures in the French Alps and travel lifestyle. Come follow me and let's connect.
Follow Julie on Social Media! 😉
Related Posts You May LOVE
Where to Park Your Car When You Hike the Tour du Mont Blanc
Hiking the Tour du Mont Blanc with Children