French women just know how to do fashion. They always look put together, even with slightly tousled hair and little makeup. While you rarely will see a French woman leave the house with wet hair, she will look polished, even when she's not even trying.
How Do You Look Like a French Girl this Fall?
Whether you love to travel, dream about living in Paris, or just want that French girl look, this guide will walk you through the 5 Essential French Girl Fall Fashion Accessories that you must have for Fall 2021.
Of course, if you can sneak in a trip to Paris, that's a quick way to pick up French style and French fashion ideas. However, if you can't swing a vacation or weekend in the city of love, no worries. This guide will walk you through the essential fashion accessories that will give you that French je ne sais pas quoi.
Get the French Look
The secret to reflecting that classic French girl style is to put effort into the right places when it comes to fashion — in other words, don't try so hard to look amazing. Really.
Choose your focus. And pick your clothing battles – i.e. think less is more in terms of how much clothing you need in your wardrobe. At the same time, give your wallet a little breathing room, too – because you don't need all of that clothing or stuff to pull off a classic French look this fall.
For example, rather than investing in a wardrobe overhaul this fall. Pick a few simple clothing pieces that will give you a classic Parisian look or vibe.
Instead of buying several pairs of shoes, look for a pair of nice booties, boots, or heels that can be worn again and again.
When it comes to hair, think simple. French love au natural hair. Think natural coloring.
The French Girl Fall Fashion Accessories You NEED in 2021
If you are looking to take your French Girl Fall Fashion Style up a level this fall, these are the Top Five French Girl Fall Fashion Accessories You Need in Your Wardrobe!
Nothing says Parisian or French better than a French beret. Choose a classic color to wear with practically anything. The classic beret looks amazing dressed up or dressed casual with jeans and booties.
A wool beret offers autumn warmth, but also offers good stretch and durability over the season and beyond.
Next to the French Beret is the signature French scarf. French women rock scarves.
Go for organic, natural, or recycled fibers, such as organic cotton or silk. While it's easy to overbuy on scarves — there are so many Ahhhmazing designs — keep it simple. Choose one (or two) scarf as a fall wardrobe staple.
Ankle booties or boots are a perfect fall fashion accessory to complete your French woman style. Booties with some rise are ohhhhh, sooooo French. Go for quality boots made with real leather, such as those made by one of my favorites, Frye.
If leather isn't your thing, pas de souci (no worries 🙂 ) you can also find super cute vegan booties to complete your French look, such as Dr. Martens 100% Vegan Flora Chelsea Ankle Boots. So cute!
Sure, you might think that all French women sport high end designer handbags when they're running errands, but that's simply not true. Whether at the grocery store, like Carrefour or SuperU, or grabbing a fresh baguette at the local boulangerie, French women often have a tote bag over their shoulders.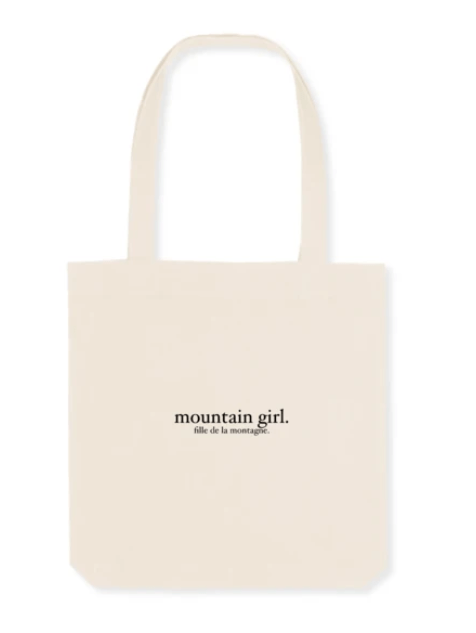 For a tote bag, opt for natural or organic fibers, like the totally cute Mountain Girl Tote Bag by Gaiter Pods France, a French Alps Mountain Lifestyle Company.
To get that gorgeous, just out of bed, lightly tousled French hair look, you'll definitely want to have hair claws (also known as banana clips).
READ MORE: Of course, if you totally want to rock the French Girl look, French bangs or fringe are the icing on the cake. Learn more about bangs in Where to Get the Best French Bangs in Paris.
Follow Me on Social Media! 😉
Please leave a comment. I'd love to hear your thoughts and feedback on this idea list.
Related Posts You May LOVE
How to Create a Life Like Emily in Paris
Emily in Paris: Is Life Really Like This in Paris?