Hey, I'm so glad you landed here. I love Paris. And, I love spending time in Paris with my family. Moreover, I really love saving money on hotel and accommodations when I travel.
As a worldschooling, travel family, my children and I have spent a lot of time in Paris. Paris is a fantastic family travel destination. Actually, it's one of the most popular travel destinations in the world.
And no, Paris isn't just for romantic couple escapes! It's perfect place for families to visit. Paris with kids rocks. It's a great stay with kids.
Paris with Kids
Between June and July 2021, my children and I took three separate trips to Paris! We've also taken other trips to Paris over the years, and even spent a month living the Parisian life in a small AirBNB apartment on the top floor of a Haussmann Building (un immeuble de style Haussmannien). These trips were all solo mom trips with my 4 children.
In this guide here, I'm going to share with you three of my favorite affordable hotels in Paris with great family rooms that won't break the budget. These hotels are good values. They are situated within an easy walk, metro, or taxi or uber ride to all the major sights.
So, whether you are looking for hotel accommodation in Paris for family of 4 or a hotel room in Paris big enough for a large family, you may be in luck with these hotels!
Get the scoop on the best, affordable family hotels in Paris right here.
Planning a family trip to Paris? Need a family-friendly, affordable hotel for your family?
I'm going to share with you three picks that I've personally enjoyed with my family. If you are looking for luxury digs, click out to another blog now.
Honestly, I'm someone who much prefers saving money on hotels and splurging on experiences and food when I travel. Oh, and on coffee and chai lattes.
But if you aren't familiar with Paris, and are looking for a place that is affordable, will give you peace of mind, and where you can actually sleep through the night, here are three affordable hotel picks to consider.
Where to Stay with Kids – My Criteria in Choosing Hotels in Paris:
Close to Paris City Center
Safety (*safety is relative, right? especially depending on one's comfort zone)
Easy, kid-friendly walk to restaurants, cafes, brasseries
Close to Metro, easy to access major train stations (e.g., Gare de Lyon) and Airports
Positive Reviews – I've learned over the years of raising a traveling family to ALWAYS read hotel reviews, all of them!
Price & Any Applicable Discounts
Extras – like included breakfasts, snacks (this can help keep your daily food budget lower in Paris)
Paris on a Budget: The Best, Affordable Hotels for Families – Les 10 meilleurs hôtels pour familles à Paris
I seriously love this hotel!
I don't know what took me so long to discover the Astotel chain of hotels, but I'm so glad I finally did!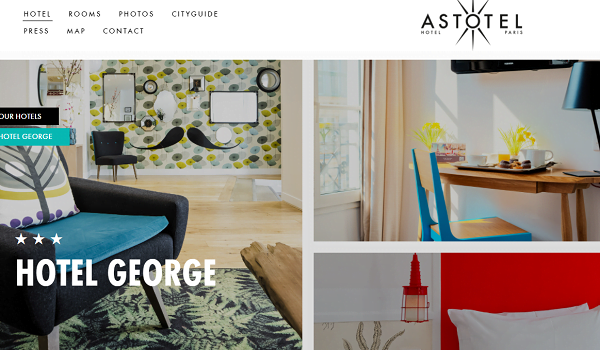 What's to love: Friendly, welcoming staff. Funky, fun, bright, and inviting decor. Play area for kids. Huge family room with an apartment vibe and gorgeous bathroom. Free mini bar which is stocked daily. Yep, free… kids can enjoy sugarly drinks like Pepsi and parents can chug Badoit spring water.
Also, breakfast is included. Afternoon snacks and beverages are included. Speedy, free wifi. And get this: while you stay here, you are welcome to stop in at any other Astotel in Paris and use their wifi, bathrooms, or grab a free snack or beverage. How cool is that – especially for keeping the budget in check when you have hungry, tired, or thirsty kids?
Another family-friendly hotel that I will happily go back to anytime with my children in Paris!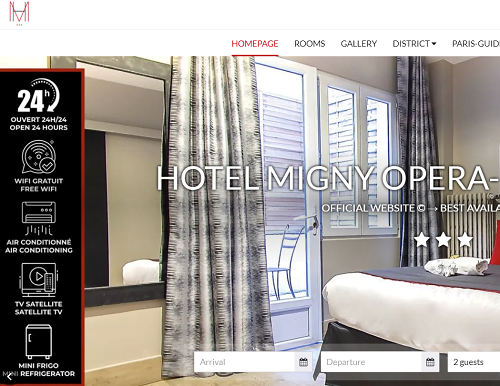 What's to love: Clean, simple family rooms with modern looking and clean bathrooms. Good value in Paris. This boutique hotel is located in artistic and Bohemian Paris, where you'll find little shops, vegetarian cafes, bakeries, and unique food. The hotel itself gives off the historic, charming vibe. Situated close to metro stops and within walking distance to popular sights. Families will find triple or quadruple rooms at budget friendly prices. If you travel with a pet, this hotel is one that permits small dogs, like my mini chihuahua. Oh, and there's air conditioning… that's not always an easy find in Paris! 😉
Slated to reopen in September 2021. I've previously stayed at this hotel (pre-Covid) with my four children and enjoyed the generous sized family room and easy to access location.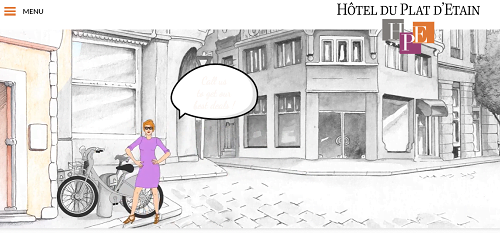 What's to love: The price. Pre-covid, I was able to score a family room stay for myself and four kids for just over one hundred euros a night. For a family-stay in Paris, that's a pretty sweet price. The room was clean and the bathroom sparkled. English speaking staff. Easy 10-12 minute, straight walk to Le Centre Pompidou.
Follow Me on Social Media! 😉
Please leave a comment. I'd love to hear your thoughts and feedback on this idea list.
Related Posts You May LOVE – After Reading Affordable Hotels in Paris
37+ Side Hustles to Make More Money Now From Anywhere