If you want to travel or travel more, why not earn travel money with AirBNB?
I love booking travel with AirBNB. I've stayed in some beautiful and incredible apartments, flats, and houses with AirBNB over the years. Like a lovely 5th floor flat in Paris. And a breathtaking apartment overlooking the Vieux Port in Marseille.
Affiliate Links Disclosure: My posts sometimes contain affiliate links, which mean that if you click on them and make a purchase or sign up for an offering, I may earn a commission, at no added cost to you.  I received no compensation for writing this post, and it reflects my own experiences, research, and opinions. You can read my my privacy policy here.  Thank you so very much for reading my blog!
Host with AirBNB
If you are interested in living the travel lifestyle, affording family travel, or becoming a digital nomad, you could be sitting on your very own travel fund at this very moment… YOUR HOUSE, APARTMENT, COUCH, CABIN, COTTAGE, or BOAT!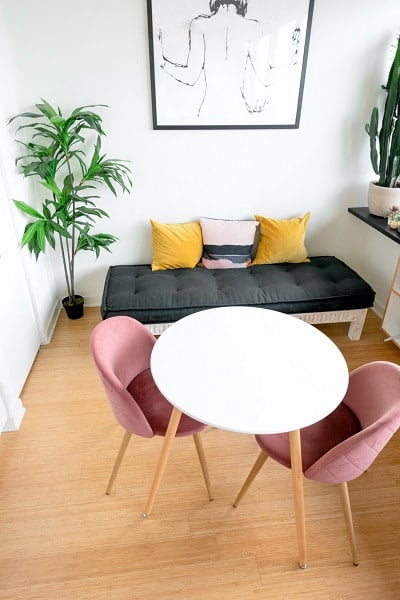 How to Host with AirBNB
It's easy to become a host with AirBNB. You can learn more about becoming a host here and receive a cash incentive after your first qualifying stay.
Obviously, you need a space to rent, like a house, apartment, couch, room, cabin, cottage, or boat.
Then, you simply set up an AirBNB profile account and then add your listing. The AirBNB wizard will step you through set up, so it's really easy peasy.
Oh, you'll definitely want to spend some time taking great photos that accurately show off your space. And, make sure you keep your rental calendar up-to-date for the best chances of earning the most money for your travel fund!
How Much Money Can You Make Renting with AirBNB?
The big question is how much money can you make renting out your space with AirBNB? The answer ultimately depends on your space, your location, its amenities, demand in your area, and your pricing.
According to a CNBC20 report, AirBNB hosts on average make nearly $1000 USD a month. If you're serious about making extra money, creating a side hustle so you can live a travel lifestyle, or building a travel fund, renting with AirBNB is an option to seriously consider.
READ MORE: 37 Side Hustles to Make More Money NOW From Anywhere
Before You Rent Out Your Space to Make Cash for Travel
So many people who love traveling make money with AirBNB. However, before you rush off to list your rental you'll likely want to:
Make sure you have permission or the legal right to rent out your space and comply with any laws or obligations (you may need to check your lease, talk with your landlord, consult your town, city, local, or state laws, or talk to your roommates). Consult a lawyer if you're not sure where to start.
Think about how you're going to manage your rental. While AirBNB'ing a space can be easy, there's also work to it behind the scenes, such as managing reservations, communication, cleaning, maintenance, and creating an emergency plan should something go wrong (e.g., if a last-minute repair is needed or a guest has an issue).
If you found this post helpful, please consider sharing the love. Pin it. Tweet it. Share it with friends or your followers. I truly appreciate it! 🙂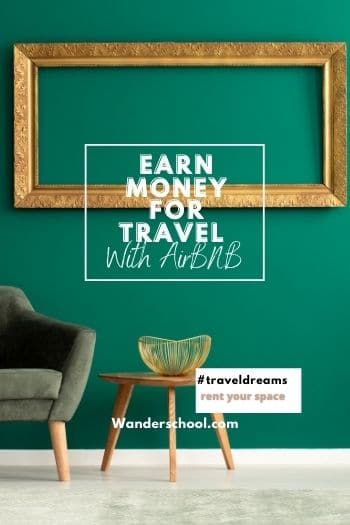 Related Posts You May LOVE