And the whirlwind 50 States USA RV Tour continues….
After a few weeks spent in the city and the country, it feels great to be back on the road again exploring the big and beautiful USA!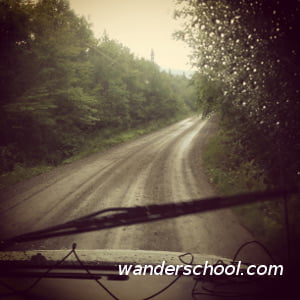 This week brought some exciting adventures including a wild, unexpected narrow, dirt road highway adventure in New England (and burning brakes on a very steep descent)…thank you Google Maps for that lovely route…a visit to Ausable Chasm and rafting tour adventure, a meet up with the grandparents, a big and memorable RV grocery stock up at Walmart, a LONG day and a half getting brakes repaired and hotel overnight, camping at our first bluegrass festival at Grey Fox in Oak Hill, NY, bluegrass academy for the kids, including a performance (and mini solo) on the big stage, mom-daughter yoga, driving through an upstate New York tornado/serious rainstorm, and making our way westbound.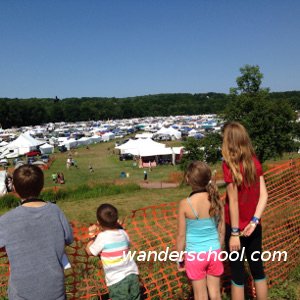 As a solo traveling mom with the kids, the RV adventure continues to bring excitement on top of regular mom duties, like feeding kids, making sure they brush their teeth and remember to change their underwear (really guys, still???), and do their school work like journal writing (because we homeschool year-round).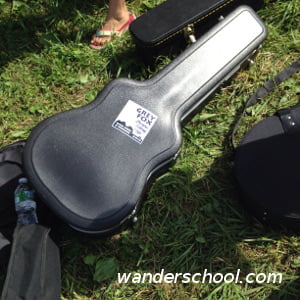 The RV adventure also seems to regularly call upon my inner Mr. Mom EVERYday to fix something in our older model motorhome (though I'm reassured by other RV'ers that even new motorhomes have lots of quirks that need attention).  This week's projects have included: home improvement repair, including fixing a cabinet door that broke off mid-drive, fixing a slide-out issue, and repairing a kitchen drawer that detached from the glides.
I've met some super nice people this past week on our travels, including several nice RVers, including the guy who offered to start my campfire with a blowtorch, the guy who brought over kindling to my campsite 'just in case' I needed it to start my fire, the retired couples at the pool who seemed to enjoy cheering on my kids as they competed against each other in the pool, the RV'er who helped me back into my campsite one evening at a KOA in NY, the awesome staff at Grey Fox who helped me find a spot for my rig in the crowded festival field, and many others.  Thank you all for adding to my travel story.
Perhaps the biggest challenge of the week has been finding time to write.  It's been an exhausting week of driving, pool time, and baking homemade gluten free pizza on the grill.  😉
Much more to come….
Thanks for following us here, on Twitter, on Facebook, and on Instagram.  We hope our travel adventures inspire you to start wandering and start traveling!  Follow your dreams!
Happy Wandering!