A side hustle could be exactly what you need to literally getting on the road for solo or family adventure.  A side job or business idea can help you pay down or pay off debt. It can also be the source of income that fills a travel savings piggy bank.  A side hustle could also be that job, project, or business that ultimately turns into a full-time gig that allows you to quit your day job and spend your days doing what you dream about now.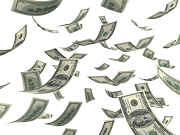 Who doesn't want extra income?  Benefits of a side hustle:
*Pay down / Pay off debt
*Creative outlet that let's you focus on something you enjoy while making additional $
*Scale back your day job commitment or retire sooner
*Save for travel adventures
*Design a lifestyle around the hustle that allows for a full-time travel lifestyle, slow travel, or flexible living
*Create a life where you can live on your own terms
Check out these related articles:
How Do You Afford Roadschool Travel Adventures
11 Ways You Can Live for Free or Nearly Free in Your RV
Cut Your Travel Budget: How to Find Cheap or Free Family Housing While Traveling
20+ Side Hustles to Make Extra Money So You Can Travel or Live a Travel Lifestyle
Swoop up your side hustle niche on Instagram and Social Media.  Start on your side hustle today!  Launch an Instagram profile and start filling it with captioned images of your side hustle. Want to start a side business as a photographer? Want to become a life coach or start a mobile RV repair business? Use Instagram and other social media platforms to start showcasing your work and services. Caption your work, promote it, and build a following of potential clients and fans.
Build a blog.  Even in our limited attention span world, blogs are still relevant. A blog is incredibly important for launching and growing your side hustle. A blog gives you a place on the Internet to promote what you do, to build a following, and to showcase what you do or offer.
Sell on Craigslist, eBay, Facebook Classified Groups or Instagram. This is a great way to declutter your home as you prepare for a life of future travel. You can also step it up a notch and turn reselling into a lucrative gig. Some benefit by creating a specific niche, such as selling designer clothes, specific brands, or specialize in products, such as a niche seller of sleeping bag liners or reseller of limited edition running clothing. I know one woman who maintains her eBay and Instagram shops around her kid's daily schedule, checking in via iPhone on orders and posting new products on the go.