Last year, the kids and I checked the Contiguous 48 States off of our travel bucket list when we road tripped around the USA in our 31-foot Motorhome.  With two States left to tackle, Hawaii and Alaska, I was psyched to recently find a rock bottom flight deal on Air Canada for our family of six (including hubby this time around, YAY!).
I was thrilled, as in over-the-moon excited, to have found the deal, which would save us two thousand dollars over another major airline carrier's best offering.  The itinerary was pretty close to perfect, too, with reasonable layovers and plane changes for the kids.  I was even more excited because in my pre-mamahood days, Air Canada (AC) was my airline of choice and it had been several years since I had last flown on AC.
I bought the tickets.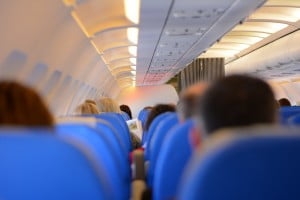 My credit card was charged.