I'm the mom who drags her kids around Manhattan just to get a good chai latte. There is no such thing as a 'long block' when chai is calling my name.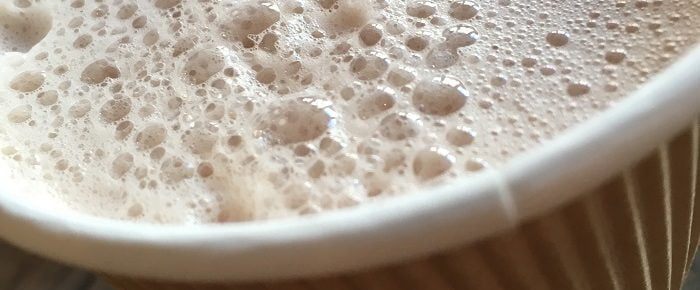 For me, a good chai latte consists of the right amount of spice and sweetness with mild, not bitter almond milk.
Given how much time I spend at Starbucks #starbucksschooling my kids, you might guess that I'd be obsessed with Starbucks chai lattes.  Nope, no sale.  I like Starbucks chai lattes if they contain regular, cow's milk, but I prefer to avoid dairy when I can. While my teen really likes Starbucks almond milk, I think it is bitter and has an overly roasted, almond, nutty taste. She thinks maybe I'm a bit nutty. I also think the chai concentrate that Starbucks uses is heavy on the sweetness and light on the spice.
When I'm in NYC, I enjoy trying chai lattes at the many unique coffee shops scattered around the city.  When I'm in the mood for a sure-to-like cup, these are my go-to coffee shops for a good chai latte. They serve chai lattes made not from real spices and/or a pre-made concentrate, and not from powder mixes.
Best Chai Lattes in New York City